Media jingoists have concluded that the Uri attack calls for a tit-for-tat response. Pakistan has to be taught a lesson. There must be retribution. And it must be nuclear.
Alittle over a year into my burgeoning (or burning) journalism career with a top Lutyens media company in Noida's famed Film City, the wretched truth of big media hit me with the force of a billion Arnab kilotons: If Hafiz Saeed were to fall dead, a lot of our prime-time anchors would be out of jobs.
Their entire existence (already fading away in cultural relevance as most millennials don't watch TV news) would cease, if they couldn't blame Pakistan for the poor plumbing in Prime Minister Narendra Modi's saffron bathroom.
The Uri attack has, of course, given them an actual reason to go batshit crazy. Once the Cassandra of doom started singing, out went stupid things like ethics and whatnot and in came backlash for our ears and logical reasoning.
Super Prime Time™ began on Sunday night with India's biggest missile aka Assamese nuke Arnab Goswami, who got with him the Sehwag to his Sachin, TV legend GD Bakshi of "Crying on News Panel" fame.
Bakshi came in with all the fire of a right-wing intellectual and dropped some gyan bombs on the nation. "Let's not descend to their level. We shouldn't launch covert strikes. We should tell our people this is what Pakistan did and this what we have done. Let the country see… The nation needs a catharsis, Arnab!"
General Bakshi, imagining himself as the avenging hero of a masala Bollywood film, cried out loud. "Let's take Pakistan up the escalator, till as far as it wants, till it cries UNCLE!"
The nation wants Pakistan to cry "Uncle". That in a word sums up what some of our media thinks should be our defence strategy.
***
When the history of Indian broadcast news is written, Uri will go down as the day news channels gave themselves a wedgie. On his comically titled 20-minute show "India First", Gaurav Sawant started his Monday with a package and the following voiceover, "While media organisations speculate on how India should respond, India Today gets you the solid facts. A four-point inside view of PM Modi's actual thought process from top sources in the security establishment."
What news television in India has been doing since the Uri attack is playing the role of a deadly agent provocateur.
Then they nicely laid out India's response strategy (What could go wrong?), with a defence expert who proclaimed, "This is an act of war. India's reaction should also be the same," even as he beamed widely.
Clearly, media jingoists have concluded that the attack calls for a tit-for-tat response. Pakistan has thrown a direct challenge to India and it has to be "taught a lesson", quick and harsh. There must be retribution. And it must be nuclear. Nothing less will quench the thirst that the nationalist media seems to have for revenge. Hit the button, they yelled in unison. Just hit the goddamn button!
The temptation to ignore Arnab and his army is high but it's dangerous. What news television in India has been doing since the Uri attack is playing the role of a deadly agent provocateur. They are not only building expectations of a fitting government response that loosely resembles the plot of a Bollywood movie, but it is also fanning public sentiment and thus closing off a more calibrated approach where the government may decide to bide time before a strike back.
Foreign and defence policy decisions are taking place but not at the speed and bravado that will make our TV anchors happy. The options may be both covert and overt responses, offensive strikes, defence strengthening, economic action, or diplomatic pressure but none of them is the stuff that Bollywood movies are made of. These are not overnight reactions – they may play out over a three- to five-year term, perhaps longer. Each of these options will have repercussions, not just military but also political, diplomatic, and economic – which will need to be taken into account before exercising them.
However, desh bhakt extraordinaire and human condom Sudhir Chaudhary had another plan. On his show DNA, in between retweeting fans calling themselves "DNA addict", he said that we can counter terrorism if we stopped burying or cremating terrorists and just burnt their bodies with our garbage.
So all we needed to do all this while was to scare terrorists by telling them we won't respect their bodies after they're dead?
*slow claps*
Surprisingly, it was "anti-national" NDTV's Barkha Dutt who had perhaps the most seminal moment of the night as she opened her show with a tribute to the martyred, stressing upon the loss their families have to bear. But probably not many saw it, as Arnab's voice box towered over our collective prime-time conscious.
War mongering at godly decibel levels will always grab eyeballs and with the bonuses of our TV scribes dependent on TRPs, even a whiff of a war is good for business.
Can someone tell them to shut up please? We don't want a freaking war. Just make do with Hafiz Saeed, will you please?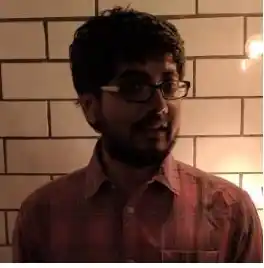 Lover of baby animals, Arsene Wenger, Damien Rice, Peggy Olsen and overly long podcasts. Tweets at @parthsarora.
Confused about most stuff. Writes things.