With that FIR against Arnab Goswami, Shashi Tharoor has now legitimised the Republic TV anchor as a journalist. Tharoor has enabled the biggest bully of our times to play the victim card, and put all of us in the awkward position of having to side with Goswami on the issue of freedom of press.
Liberal woke boi MP and senior Sunsilk brand ambassador Shashi Tharoor confused the fuck out of all liberals yesterday. Tharoor's complaint got a Delhi court to order the police to file an FIR against future Bharat Ratna awardee Arnab Goswami for well, doing his job. Tharoor claimed that Arnab accessed confidential documents that were part of the police investigation in the Sunanda Pushkar death case while the probe was still on. This was like a surprise class test on the subject of core liberal values which almost everyone flunked – even the brightest students on Twitter. It has now sadly emerged that in the Tharoorian liberal badlands, it's the journalist's fault if the cops leaked the documents to the media in an ongoing case.
You know why that last sentence hurt me so much? Because thanks to you and your legal team, Mr Tharoor, Arnab Goswami is now legitimised as a journalist. You have single-handedly enabled the biggest bully of our times to play the victim card, and put all of us in the awkward position of having to side with Arnab on the issue of freedom of press.
First off, I request Dictionary Tharoor to get off WhatsApp immediately. I feel that in the last couple of months, he's been suddenly inducted into a family group and has been brainwashed with right-wing propaganda. A month ago, he went against the Supreme Court order and sided with people who said women of menstruating age shouldn't enter Sabarimala. And now he's going after the media to get a blanket ban on the very foundation of investigative journalism. The Milind Soman of Parliament also claimed that Arnab and gang accessed his mails without consent.
I don't think anyone should be charged for this – instead Goswami should be awarded a Pulitzer Prize. Because going through Tharoor's mails is probably tougher than preparing for a Masters in English. Only, instead of getting a degree, you get an FIR. Full respect to anyone who hacked Tharoor's account because the password itself must be the toughest word in the English language, because he doesn't seem like the kinda guy who'd use "Shashi123" or "EverythingIsPlanned".
Because thanks to you and your legal team, Mr Tharoor, Arnab Goswami is now legitimised as a journalist.
To be honest I'm just worried about Goswami. Don't get me wrong, I hate everything that he stands for. I hate the right-wing propaganda that he tries to pass off as "journalism", but I got to admit that a big part of me is hoping he doesn't face a shut down. He is a great hack for liberals like me to immediately form an opinion on complex issues: All I have to do is wait for The Debate With Arnab Goswami, and whatever side he picks, I just have to choose the other side to pretend to be a well-read woke dude.
I hate Arnab but can't not watch him. He is my newsroom cocaine. I'm now addicted to snorting my news with high drama, flashy graphics, and uncouth panellists. And now to give that up and switch to news that is civil is a tough ask. It's like you showed me WWF first, and now you want me to binge on Sushil Kumar's wrestling matches. No disrespect to the guy, but if Sushil grabbed the mic every now and then, and said "Do you smell what the Sushil is cookin" and gave his opponents the "people's elbow" I could probably sit through a match.
I've tried hard the last few days to not watch Arnab, but I am out of options. Watching the experienced and intelligent Prannoy is difficult. He is so smart that I don't find him relatable. Ravish is good, but he is so subtle that I can't trust him. Because he suddenly turns off the lights in the studio or invites mime artists to be panellists. Bhupendra Chaubey, I just feel bad for: He is like a poor man's Harsha Bhogle who doesn't have enough cash for a good hair transplant.
But what shocked me most, with the whole Arnab-Tharoor fiasco was the silence of the liberals who are otherwise as loud as Goswami with their opinions. A few of them did tweet condemning what Tharoor had done, and some of them like Nidhi Razdan worked even lesser by just RTing somebody else's tweet on press freedom. It was like their woke-self held a gun to their unwilling head and said, "Tweet something you idiot, else later, when you're almost winning an argument on freedom of this and that, someone will bring this up during a whataboutery session. Where were you when Arnab got fucked by Tharoor?" But most of the big guys just maintained radio silence. Rajdeep Sardesai, Shekhar Gupta, Siddharth Varadarajan, and many others chose to look the other way and ironically fought for Twitter's right to ban people on their platform and Amol Palekar's right to criticise the government.
It's pretty clear to me that India's left liberals aren't liberals after all. They are free-thinkers for people who only think like them. They practise pluralism of similar thoughts.
Ask yourself, would you be okay supporting a person who believes in curtailing a woman's right to enter a place of worship?
But Barkha Dutt outdid her silent peers. She went a step ahead and tweeted, "This man has routinely tarnished journalists and even called for their trial and arrest. I won't shed a tear for him facing criminal action for his dangerous, communal, and vile reportage." I don't know if this is coincidence (I hope to God that it is) but Dutt sounds a lot like Goswami in this tweet. Conveniently change your principles to take the side of a man (Tharoor) who is a party colleague of the person funding your channel (Kapil Sibal).
What's surprising is that this is the same set of people who came together to protest at the Press Club a year ago when Prannoy Roy's NDTV was hounded by IT raids by the CBI. (Weird, because a detailed report in the Caravan magazine suggests that shady financial deals might have taken place at NDTV.) Yes, the timing of the raids was highly questionable – and I'm not suggesting that using the CBI as a weapon to threaten a news channel to toe the line is the right thing to do. But whatever the case, there was still a show of solidarity by the journos.
Sometimes I wonder if Shashi Tharoor would still be the darling of the liberals if he didn't speak such good English and spoke only Malayalam.
Ask yourself, would you be okay supporting a person who believes in curtailing a woman's right to enter a place of worship? A politician embroiled in a multi-crore IPL scam five years ago with his wife, who is now chargesheeted for the wife's death, who was accused of infidelity by her two days before she was found dead, and who, during the austerity drive referred to economy fliers as "cattle class", and who is now coming down heavily on the freedom to report and investigate news stories? Would all this have sounded just as good in Hindi or Malayalam?
I highly doubt it. After the British, I think Tharoor has been the biggest benefactor of the great Indian language bias. In fact, with a resume like that, he is someone who'd make for an ideal candidate in the Bigg Boss House as much as the lower house of our Parliament. But I seriously hope that this time we see through Tharoor's bullshit – and whether liberals like it or not, stand up for the rights of our knight in shouting armour, Mr Goswami.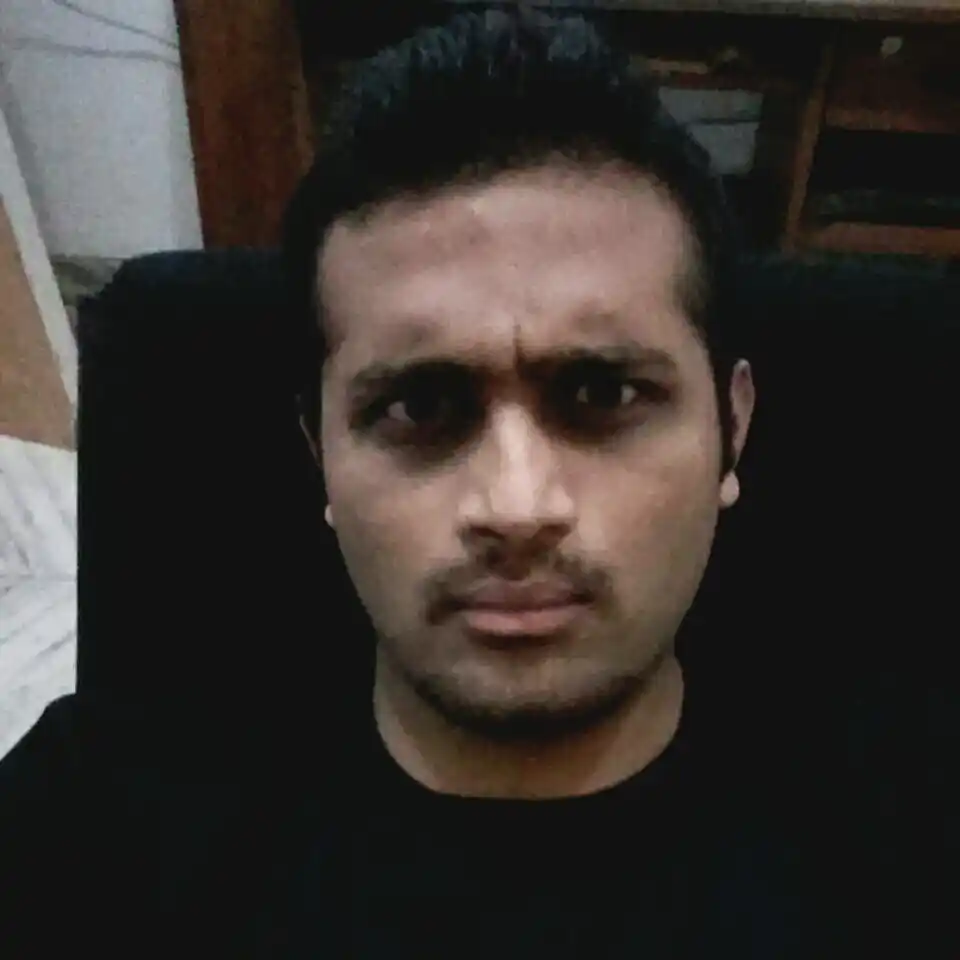 Devaiah Bopanna is a Mumbai-based writer who writes bad jokes for a living using non-living things. Follow him on Facebook, Twitter (@devaiahPB), and Instagram (@devaiah.bopanna). But don't follow him on his way back home because he will find that very creepy.