How do we get MP Sachin Tendulkar to attend Parliament like he did today? Maybe get some netas to go "Sachinnnn, Sachin! Saachinnnn, Sachin!" instead of disrupting his speech.
There are two people in this country whose patriotism you dare not question: the Indian soldier and Sachin Tendulkar. And if you do, you will be at the receiving end of rape threats and a slap across your profile picture. Fully understanding the consequences of what I'm about to do, I wish to take the risk and call bullshit on Sachin Tendulkar's warped notion of patriotism.
Sachin's idea of patriotism is playing for the country, to play for himself. Or getting the whole team to play a sudden series against the West Indies, so that he could have his teary farewell. Maybe I'm being too harsh on him, but I can't believe that it's just a coincidence that the man retired after scoring exactly 100 international hundreds and playing 200 Test matches. And he took one full year to go from the 99th hundred to the 100th one. Well, thankfully for him, Rahul Dravid was not the captain of the Indian side then. Dravid would have probably dropped Sachin on his 94th hundred, as he would have put the team's interest ahead of the Master Blaster's.
Leaving his cricket aside, even off the pitch, Tendulkar's idea of patriotism is far from ideal. He threw a fit to pay taxes for his Ferrari that arrived at his doorstep as a gift. But since Sachin = Soldier, the government waived off the duty on his Italian gift. Although, it must be said that soldiers have a lot to learn from Sachin on encashing their patriotism equity. Sachin sold the gift a few years later, to make a killing.
Okay, let's leave even the Ferrari aside. Off the road, Sachin's idea of patriotism gets weirder. His attendance in Rajya Sabha averages around six per cent. I've known students in mechanical engineering whose attendance percentage is higher. I mean, let's face it, mechanical engineering is almost like Brahmacharya. Except tougher. No girls. Khaki uniforms. Frustrated male lecturers (because well, no girls), and in addition to having zero interaction with the opposite sex, you have a paper on advanced thermodynamics to clear. And yet my friends have recorded more than six per cent attendance, without enjoying any perks of an MP like a house, salary, free flight tickets, and subsidised canteen food where you've to shell out ₹2 for idli.
Sachin hasn't participated in a single debate in Rajya Sabha in the last five years. How is that possible?
Before becoming the second-most expensive thing that the English owe us (after the Kohinoor, of course), Vijay Mallya recorded 30 per cent attendance during his years in the Rajya Sabha. Nearly five times more than Sachin's. When you think about the fact that each minute of running the Parliament costs the exchequer ₹2.5 lakh and add up the minutes Sachin has missed, Mallaya suddenly won't look like the only person who has bled the country dry.
In 2015, during the middle of a Parliament session, Sachin took off to Dubai and tweeted a picture, promoting musafir.com. I mean, how much do you have to hate democracy to run away to the Middle East to escape from attending parliamentary proceedings?
Until today, Sachin hadn't participated in a single debate in Rajya Sabha in the last three years. How is that possible? When so many unreasonable, sexist, racist, and classist issues are plaguing the nation, when the country's democratic fabric is being torn apart, when lives are at stake… how can one be silent? And this is the same guy whose team got fined for excessive appealing during India's tour of South Africa in 2001. Sachin, if you can't say anything when you disagree on something, just do what you did on the cricket pitch. Stand up and shout "Howazzaaat", and we will still feel that you have done your job.
Maybe the only way to get Sachin to attend a Parliament session regularly, is by getting a sponsor on board. We could award Reliance the title sponsorship and call it Jio Rajya Sabha, place a few cheerleaders inside the House, up Sachin's fee to ₹5 crore per appearance, then get Rahul Dravid in to do all the hard work that goes into running the country, and let Sachin take all the credit for it. Even if this doesn't light the patriotic flame within the Little Master, we could get some parliamentarians to go "Sachinnnn, Sachin! Saachinnnn, Sachin!" every time he walks into Parliament.
But let's put aside the jokes. As a parliamentarian, you've really got the best seat in the country. You have a ringside view to everything that is happening, and if you disagree with something, you can get into the ring and change things. The Parliament has a sacred place in our democracy; it is where patriotism meets progress.
We can write all the blogs we want, shout "Jai Hind" at the top of our voices, and combat injustice with hashtags, but our country only listens to, and acts upon the voices of its parliamentarians. It is a place that can change the course of a billion lives. Surely that deserves some time out from your tight brand endorsement schedule and off-key song recordings?
So, let's say Sachin is a fine batsman and may be even a good captain, and if you're tone deaf, a great singer. But please, let's not say that Sachin has given his 100 per cent for India. Because he hasn't. He has given some six per cent. Nothing more.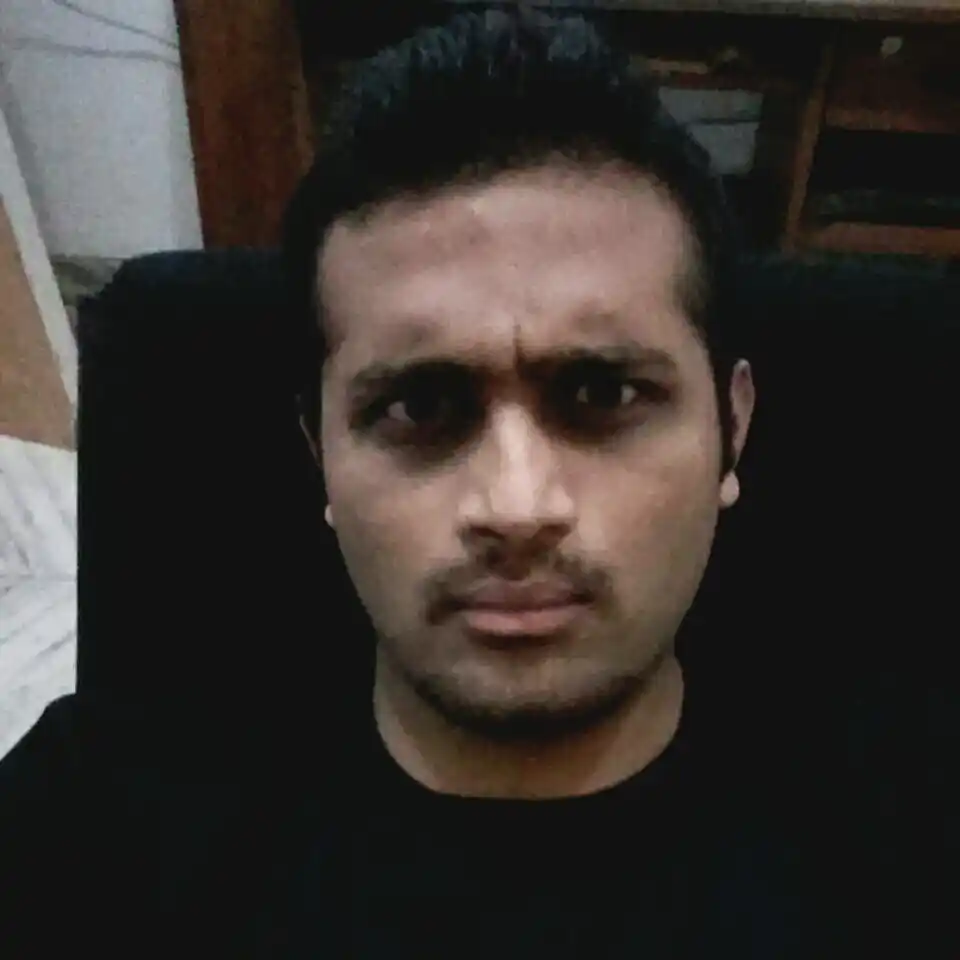 Devaiah Bopanna is a Mumbai-based writer who writes bad jokes for a living using non-living things. Follow him on Facebook, Twitter (@devaiahPB), and Instagram (@devaiah.bopanna). But don't follow him on his way back home because he will find that very creepy.