In a rare interview, PM Modi stated that banning triple talaq has helped secure gender equality, but the Sabarimala ban on women is a tradition that has nothing to do with discrimination. But if treating women's bodies as sacrilege isn't blatant discrimination, what is?
Among PM Narendra Modi's most dubious distinctions is the fact that he is the only Indian Prime Minister never to have held a press conference during his tenure. However, when in a New Year's miracle, he gave a rare interview yesterday to ANI, it was easy to see why NaMo so studiously avoids talking to the media. Immediately, he was accused by the Opposition and the public alike, of coming across as scripted, evasive, and unwilling to engage with interviewer Smita Prakash's softball questions. Many complained that he simply repeated talking points from speeches and his monthly Mann Ki Baat address, and focused on criticising Congress loan waivers instead of concerns within his own administration.
Still, the PM managed to make his views crystal clear when it came to two contentious issues: The recent Supreme Court ordinance on Sabarimala, and the legislation against triple talaq that is currently under review in the Rajya Sabha. In 2017, the SC had banned triple talaq, an Islamic law that only requires a man to state "talaq" thrice in order to divorce his wife, when a multi-faith bench ruled 3-2 against the practice. A progressive step for sure that ought to be celebrated. Since then, however, the BJP can't stop talking about how concerned they are, and what a win this is for our Muslim sisters – even if the criminalisation of the practice leaves our Muslim brothers in a bit of a lurch, and even if our abandoned Hindu sisters remain outside the purview of this progressive law.
But all SC verdicts are not born equal. So the same effusiveness does not apply to other court rulings.     
Earlier this year, the Court also struck down the Sabarimala temple blanket ban against women and girls of "menstrual age", arguing that women should not be denied their right to worship due to biological differences. During the interview, Modi claimed that banning triple talaq helped secure gender equality, but that the Sabarimala ban on women is merely tradition. A sitting PM commenting against the SC is a glaring constitutional conflict. But Modi emphasised the single dissenting opinion of Justice Indu Malhotra, who suggested that the practice of religious faith is not rational or subject to logic (though maybe politics and judiciary, at least, should be).  
Because whether it's our almighty gods or our irresponsible husbands, women in India must naturally bear the burden of male behaviour.
Leaning into this anti-rational philosophy, Modi also said that religion has nothing to do with the Sabarimala women ban, and that tradition should be kept separate from religion. Still, his stance, if confusing, is hardly surprising given that in Kerala, the BJP (including its women's wing, the Mahila Morcha) has spearheaded the movement against women entering Sabarimala, explicitly defying the Court. For months, Sangh Parivar protestors and self-appointed guardians of culture have stationed themselves outside the temple, overwhelming local police forces and barring women from exercising their right to enter. When today, two women claimed to have finally entered the temple, Sabarimala began a purification – sullied as it has been by a powerful whiff of oestrogen.
If treating women's bodies as sacrilege does not constitute blatant discrimination, what, according to PM Modi, does? The theology behind barring women from Sabarimala is based on the temple's deity, Ayyappa, who is a devoted brahmachari and can apparently only maintain his celibacy if fertile women and girls are removed from his presence. Because whether it's our almighty gods or our irresponsible husbands, women in India must naturally bear the burden of male behaviour.
Let's face it: when it comes to gender equality, the substantial difference between a practice that allows men to abandon their wives by uttering a few words, and one that frames both middle-aged women and pre-teen girls as a threat to a male deity's celibacy, is their religion of origin. Both are practices of faith, that, in the words of Justice Malhotra, do not require logic or reason – but that do rely on a belief that women don't deserve to have any agency. Both are ancient traditions, with triple talaq dating back to pre-Islamic Sunni customs, while women have been barred from Sabarimala for at least two centuries. Both leave women vulnerable to ill-treatment and social stigma. And both are prime examples of how sexist cultural practices become quotidian, to the point where we, like PM Modi, only notice them in communities that are not our own.
How easily do we discount the 12-year-old Tamil girl who, in November, died during Cyclone Gaja because she was menstruating and forced to sleep outside? How can we explain to the hundreds of women who are denied education, work opportunities, and access to their kitchens and temples, that the fact of their biology is to blame?
There's always the option of pointing at triple talaq and the havoc it wreaks in the lives of Muslim women, or invoking the dissent of Justice Malhotra. But today, lakhs of Kerala women have gathered to form a 620-km wall of resistance across the state, demanding a return to progressive values and an end to the Sabarimala stonewall. They are not impressed by PM Modi's approval of the Sabarimala ban on women – and nor are they ready to allow sexism to flourish in the name of tradition.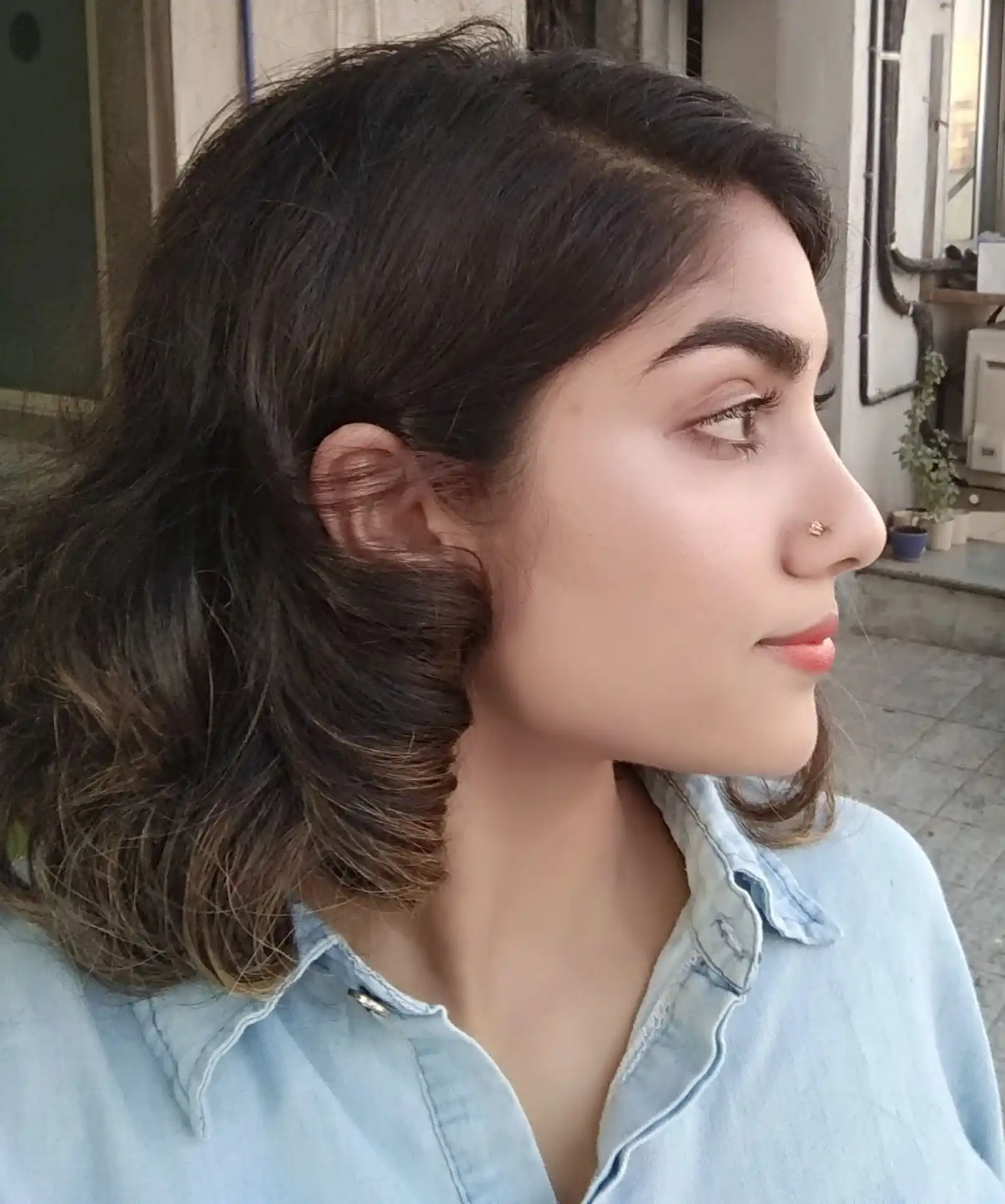 Kahini spends an embarrassing amount of time eating Chinese food and watching Netflix. For proof that she is living her #bestlife, follow her on Instagram @kahinii.