To cry is to fall from a position of power that patriarchy bestows on men. My teardrops, then, have probably taken my masculinity score below freezing point.
Acouple of months ago, I was pulled into a theatre to watch a screening of Super Deluxe. Like most Delhi boys, I think of myself as the impermeable and opaque reincarnation of the late '90s phenomenon in play-acting wrestling called Stone Cold Steve Austin. Now, could a film break a facade so strong? Well, by the end of the film, I found myself nestled comfortably in the bucket seat, tub of popcorn filled with buttery-salty tears. I wept so loudly that I committed the cardinal sin of drawing a stranger's attention.
You see, that's because I am the average Indian male. I'm 5'6", overweight, and obsessed with television and everything political, like all good men must be. Had I been a young woman, the gentleman would have smiled indulgently, handed me a tissue and assumed he was pulling of an act of next-level humanity.
Instead, this brawny gentleman saw in me everything that he despised about the world: A wimp, an emotional raccoon out to destroy his comfortable worldview of masculinity. He almost took a picture of me trying to fathom how much can possibly go wrong with a "man". I, for one, didn't mind the hysterics, not out of a false sense of bravado, but because the lights were off and I could zip past him before they were on again.
It got me thinking about when was the last time I'd wept. After a break-up? Maybe. Who am I kidding? I cry every time I watch a Richard Linklater, Sean Baker, or Spike Jonze film I relate to. In fact, I might shell out a tear or two watching my fat self go around the world killing all hopes of being fit. I teared up recently when I found out that the pizzeria gave me chicken pepperoni instead of the real deal? No, really! Chicken pepperoni?
That's another article in itself.
The ability to mask soft emotions is often spoken of as "natural" for men. Using the word "natural" is as misleading as the claim that Patanjali's processed noodles have "natural ingredients". The word "natural" is a powerful, weighty word to throw around, and it has been used, rather carelessly, for generations. There is obviously nothing anatomically natural about men being immune to pain (both physical and emotional), so it's obviously a social construct that has been perpetuated to drive the point into our collective consciousness.
Crying is often a necessity when one's daughter is getting married – the quintessential loving dad of jewellery ads!
To cry, therefore, is to fall from a position of power that patriarchy bestows on men. What I did at the theatre then must have taken my masculinity score below freezing point, as more public the loss of power, the more conscious one is made of it. But when does society actually allow or take pride in a man's tears?
I remember how Zinedine Zidane wept furiously after being red-carded by the referee in the World Cup final in 2006. The red-eyed weeping came to be considered not as a weakness of heart, but the eventuality of being overcome by a "very strong emotion". Hence, whenever power is attached to sensitivity, it is looked at as bravery and not as weakness or cowardice. Power is, therefore, central to the perception of any emotion. Crying is often a necessity when one's daughter is getting married – the quintessential loving dad of jewellery ads! As a matter of fact, even Amrish Puri's teary red outburst "Ja Simran Ja" sees him assume and then reaffirm his sense of authority and is not perceived as "weak". The role of the unassuming teardrop takes centrestage in political discourse the moment our prime minister sets them rolling when he asks us for some GST and justifies everything with a sob story about his mother or his poverty-stricken childhood. Here the teardrop signifies nothing other than its power to move people (or maybe misguide them?)
But could we be on the cusp of a change? I remember being impressed by Ae Dil Hai Mushkil on at least one count. Ranbir Kapoor bursts into tears at least four to five times in the film, to display an inherent weakness, a vulnerability, the reasons for which might not be justified completely. This isn't your macho "filmy hero crying over a girl" like in Darr or Pardes, but a statement that he didn't mind displaying emotion. The moment a "hero" cries on screen, his heroics are reduced to ashes. The average viewer feels distanced somehow because our "willing suspension of disbelief" is shrouded by clouds of misbelief. We suddenly don't identify with the person on screen just because we think it is improbable for a man to come across as a "rotlu".
It is these images that act as visual cues and propagate cultural patterns. I remember I started smoking because my father would, and because I was repeatedly subject to an advertisement where Jackie Shroff assumed the role of the Indian "Marlboro Man". Much the same way, my perceptions about crying, physical strength, and romance were first formed by print or TV ads. There is a massive difference in popular culture today, but some gender norms are well-nigh unbreachable.
The only way around probably is to keep at it, especially through the explosion of popular culture on digital platforms. All we need to do is normalise the act. After all, it's the base of all emotions, a teardrop is all that's constant between an arduous escape from a moth-ridden relationship or the best orgasm you've ever had.
So cry. Cry when you know that the world is headed right, cry when you think about the refugee crisis, cry when you stub your foot on the bedside table, cry when you're trying not to, because it's important to step toward fighting or recognising emotional repression. And the next time you're in a theatre, don't forget to look left or right. If you spot me next to you with a wad of sodden tissues, join me. We'll drown our sorrows over butter popcorn and perhaps a bottle of Old Monk right after.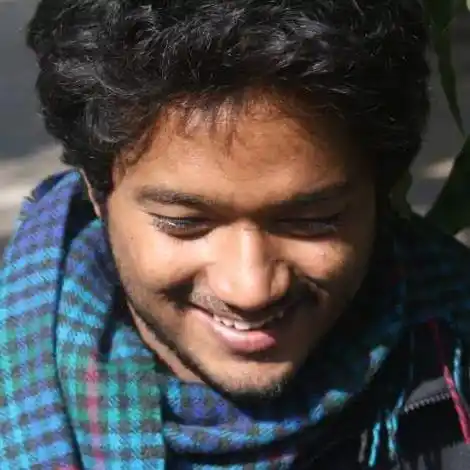 Anahad is the fourth most recognisable Odia after Biswa, Biswapati and Satapathy. He sold his kidney to get into college and every word you read gives him a grain of rice. Be Kind.