I am in Mumbai without parental guidance and am expected to have a banger New Year's scene. The only problem is that I am a Parvati who was never Poo to begin with. In fact, I am that next-level accha baccha who sits at home enthusiastically watching year-end award shows.
As the year comes to an end,  I have "Thank u, next" playing in my head. I mean, year-ends and breakups are pretty much the same deal for me: The beginning is full of false promises and unbridled excitement, but by the end, I'm forced to pay the price for believing in both the year and the boy.
New Year Eve's plans are worse. The trauma is quite close to experiencing menstrual cramps for the very first time – and then having a guy friend mansplain how benign this pain is. Anyway, the pressure to be cool during this time is real. And not having any plans is giving me the jitters.
This pressure can only get magnified if, like me, you find yourself interning at Woke Media Inc. You deal with your singledom as your friends trace their happily-ever-afters, and come to terms with the fact that what's staring you in the face is an isolated New Year's. The constant urgency to put out a "lit" face on Instagram doesn't help my nerves. I know this is the only next big thing before the 2019 elections, and my campaign has nowhere near started.
Of course, I always have the option of going off social media and saving myself the embarrassment of staying in. Especially now that I have moved out of my dry state, the vikasest of them all, Gujarat. Until last month, if someone asked me to define my entire life in one word, I'd say "protected". Fiercely. With parents who were learning to be liberal in slow installments, I was bestowed with 11 pm curfews, "Hum tumko station chhodne aayenge" kind of love, and a generous helping of "Ladka aur ladki ek jaise nahi hote".
But the Z-level security has temporarily come to a halt as I made a move to Mumbai, a city with multiple names and shades. I was here without parental guidance and it was time to channel my inner party animal.
Year-ends and breakups are pretty much the same deal for me.
I am expected to have a crazy banger NYE scene. Considering that this is my first time in Mumbai, the performance pressure is even more – this is my one big chance to party, non-Gujju style (yes all our celebrations are a lot like the Ambani wedding minus the lavishness). If I've to go by millennial motivational partygoer, Sir Wiz Khalifa's manifesto titled "Young, Wild, and Free," I'm supposed to get drunk, smoke weed, just have mad fun.
The only problem is that this Parvati was never Poo to start with. In fact, I am that next-level accha baccha who sits at home enthusiastically watching those year-end award functions. But this time, I am neither home, nor protected by the classic "Yaar mummy, papa nahin aane denge" excuse.  
Plus, I don't get the hype about ringing in the New Year, all intoxicated, drowning in your miseries, surrounded by people who spend half their time with their heads in the pot. And if I needed to be reminded of everything that went wrong with my life and celebrate my existential crisis that has prolonged for yet another year, I would rather do it with my therapist.
But here I am, alone in the big bad city, with my friends back home looking at me with great expectations, to live their dream. But to be honest, the options that I have in front of me aren't earth-shattering. There's obviously the millennial-favourite "Swiping your New Year away". It's probably the easiest and the riskiest because I'm expected to match with a boy who is equally vella and who may or may not like taking a gym selfie and then captioning it #Sapiosexual. Because it is kinda sad, ending my year with a random stranger who is "not here to make friends babez!!!"
The other choice I have, is to hang with my office peeps. But that isn't really an option… reality check… I'm an intern, and for now, I'm just glad they remember by name. And I don't think it'd be wise to let the entire office know that I'm that sad loner who has no one to really hang out with post-work.
So the only real option in front of me right now, is going back home. If someone had proposed this idea in grad school, I'd have pulled my hair apart. But as the year-end approaches, there is nothing I want more than to get back to the familiarity of my city. I crave the company of those handful of friends. Or simply hanging at home with mum and dad. But did I mention, I'm an intern? I probably won't get the day off.
Now, I have weighed pros and cons, analysed the social media forecast, the pH levels of peer pressure, and have decided, imma stay indoors. Be it Mumbai or Ahmedabad, the award functions on TV remain the same.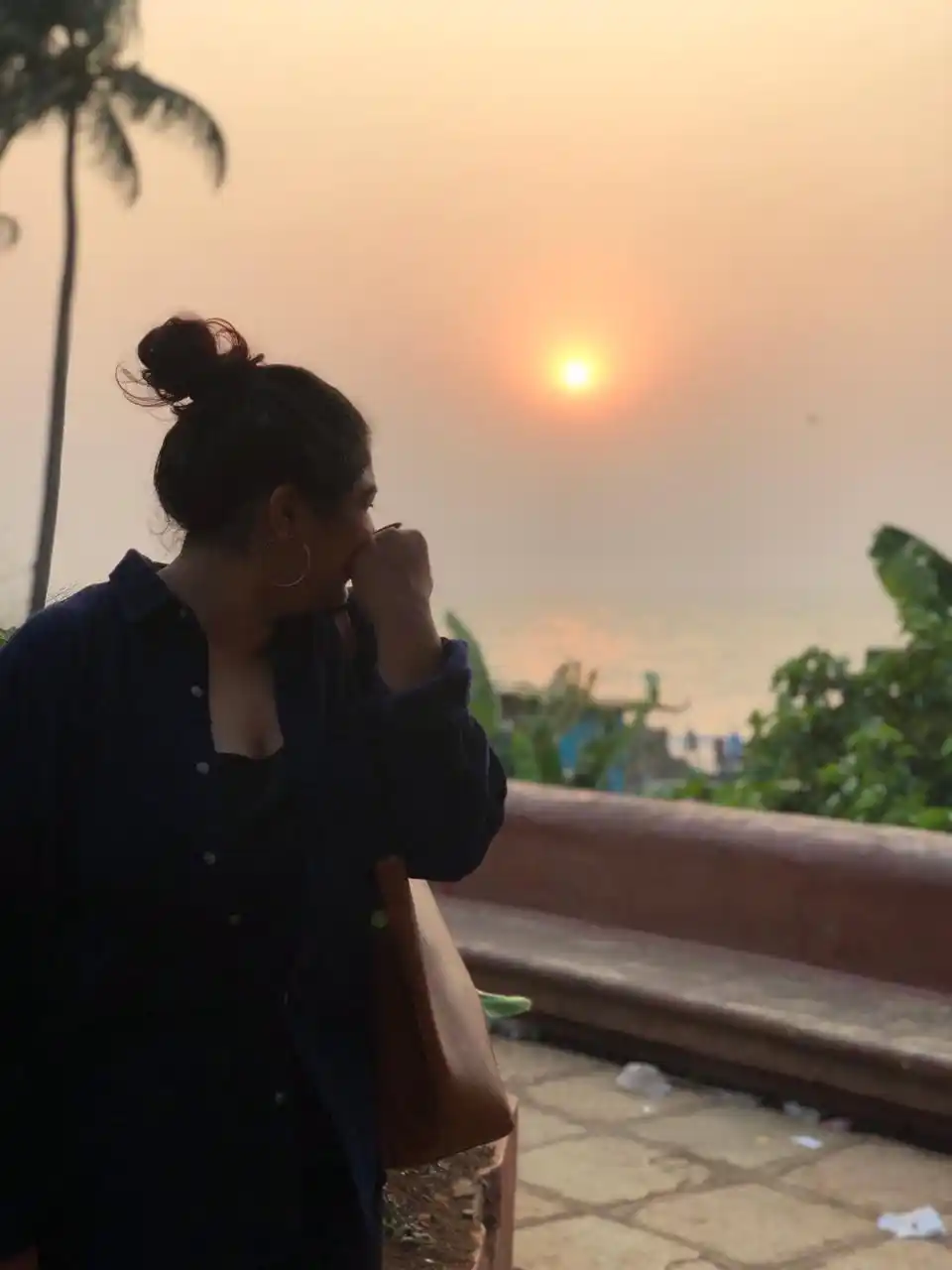 Abha houses rants and an insatiable hunger for anything cheesy. Her love for afternoon naps and free pizza is almost scary. Side note, feel free to gift her jhhumkas over peach iced tea anytime.