If you can drive in India, you can drive anywhere. Our pitiful reputation for unsafe driving has led to the steep fines for traffic violations in the new Motor Vehicles Act. But despite the public outcry over sky-high challans, is money the only language we will understand?
When Indians travel abroad, there are plenty of culture shocks we have to come to terms with — like omelettes on vegetarian menus, or beaches that require swimwear instead of underwear. But the one that strikes us from the moment we step out of the airport is seeing what other countries call "traffic." A few vehicles blocking a lane, a jam that lasts for a mere two minutes, or an errant cyclist cutting off a car is enough to elicit complaints and curses from locals, who then plunge into a rant on their city's "terrible" traffic problems. We Indians, meanwhile, look around in confusion, wondering where the tempo trucks and gaping potholes are.
As every teenager has been told, if you can learn to drive in India, you can drive anywhere in the world. This wisdom is usually imparted with a strange sense of pride, given what it really means: Driving here is hell, so much so that anything else will feel like a cakewalk. If you can get through the dangers, crowds, and near-death experiences of the Indian road, you have successfully completed your trial by fire. This year, Mumbai was once again honoured with the global title of Most Congested City, while Delhi finished strong in fourth place. 
Clearly, it's in response to this pitiful reputation that the government passed the extreme measures of the Motor Vehicles Act, which came into effect on September 1. Since then, there has been a public outcry over the steep fines, which have leapt from relatively minor fees of a few hundred rupees for traffic violations, to tens of thousands. In just a few days since implementation of the new rules, there have been numerous cases of motorists slammed with eye-watering challans that are near-impossible to pay. One Delhi man was fined ₹23,000 for not wearing a helmet, despite the motorcycle he was riding costing only ₹15,000. In another incident in Gurgaon, an auto driver was fined ₹32,500 for jumping a red light. And another autowallah found driving under the influence in Odisha was written up for ₹47,500.
In just a few days since implementation of the new rules, there have been numerous cases of motorists slammed with eye-watering challans that are near-impossible to pay.
Obviously, to expect working-class or even well-off people to come up with such huge sums of money is utterly unreasonable, and the law has been roundly criticised for being draconian. But in each of these cases, fines were racked up due to compound offences like failing to show vehicle registration, not having a driver's licence, rickshaws that fell short of required safety standards, and other charges. Police have clarified that if valid documents are produced later as proof, the fines will be reduced accordingly. 
The reasons for India's world-renowned traffic problems are myriad. There is often poor infrastructure to be blamed, as well as overbuilding and overpopulation. Corruption and inefficiency eat into road projects, and most cops would rather take bribes than enforce traffic laws. Public transport, too, lags behind, and those who can afford other options don't use these services. All these problems are real, and yet, there is one more we have to admit: The quintessential Indian driver, a reckless and inconsiderate road hog who considers himself above the rules. That is, every single one of us. 
The truth is, there is no appeal to civic or common sense that will work when it comes to the Indian motorist. You can patiently explain that drifting across three lanes without signalling is unsafe for him as well as others, or that tailgating other cars will just cause an accident, not make anyone go any faster. You can point out, as traffic police have tried to, that wearing seatbelts is easy and free, wing mirrors exist for a reason, and when you've caused a three-car pileup on the highway, the identity of your baap is not really germane to the issue. But if our miserable traffic stats are anything to go by, this will all fall on ears that have likely grown deaf from the incessant and pointless honking of horns. 
Even after 2016, when the Bombay High Court ordered pillion riders on motorcycles wear helmets, a miniscule one per cent follow this regulation. This, despite the fact that motorcyclists are 26 times more likely to die in an accident than those in cars. It's a common sight in Mumbai and other cities to see bikes slow down when police are ahead so the pillion rider can quickly put on a helmet, only to take it off as soon as they've escaped the cops' field of vision. And yet, Mumbai police also say that awareness drives and e-challans — they issue over 600 a day for helmet violations — have helped ensure that more motorcycle drivers, if not passengers, wear helmets.
Corruption and inefficiency eat into road projects, and most cops would rather take bribes than enforce traffic laws.
More than risking life and limb, money, it seems, might be the only language we understand. Already, I've noticed that the cars casually parked along main roads in Mumbai's suburbs, which effectively cut four lanes of traffic down to two-plus-two-wheelers, have all but vanished under the threat of a whopping ₹10,000 fine. Unsafe drivers who aren't scared at the prospect of causing a car crash still quake at the thought of coughing up one month's rent for their crimes. 
Are the new laws frustrating for those who are merely trying to navigate a minefield of potholes, no-parking zones, idiot fellow drivers, and rickshaws with a death wish? No doubt. Lack of awareness campaigning means many drivers are taken by surprise when their challan is in the thousands, and we still don't know whether the money collected will be used to effectively improve roads and transport. Will our problems disappear overnight? Will it ensure that driving instructors who teach their students the worst things – stay in the right lane at your slowest, use the clutch while braking, change lanes freely – suddenly turn over a new leaf? Will it mean that you need to clear actual tests at the local RTO before you are issued a licence? Will it mean that you actually have a licence? Unrealistic.   
India's traffic problem is multi-headed and we are clearly diagnosing only one part of the issue. But as more and more people comply with the rules that we already have, maybe driving in India will no longer be considered an extreme sport. For us to stop thinking of red lights and indicators as little more than inconveniences, we need an even bigger nuisance to keep us on the straight and narrow — or at least, for once, inside the lane markers.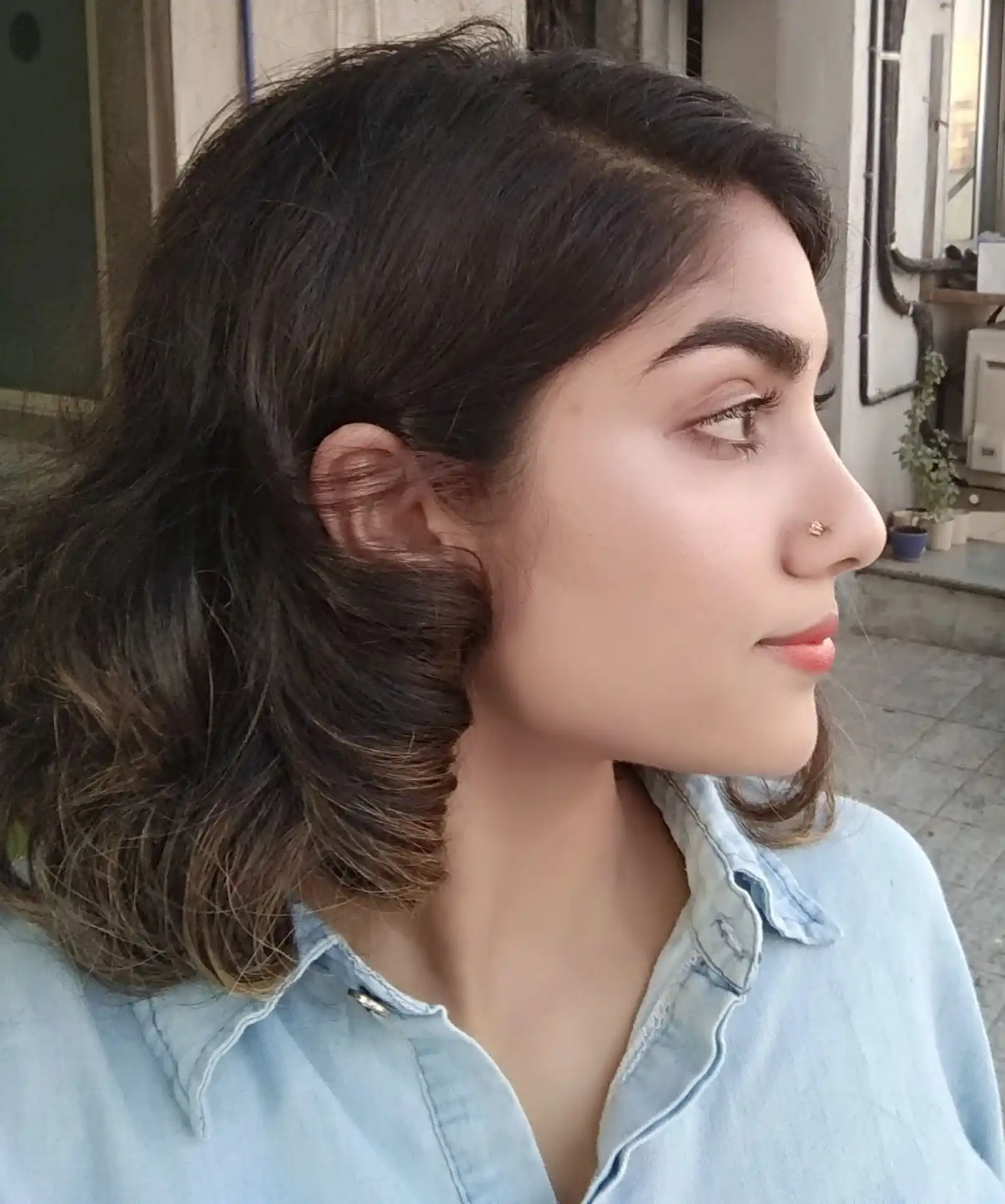 Kahini spends an embarrassing amount of time eating Chinese food and watching Netflix. For proof that she is living her #bestlife, follow her on Instagram @kahinii.