Juul, the aspirational new cigarette substitute that looks like a sleek USB stick, is sweeping urban India. But Juul isn't revolutionary – it is, at best, all smoke and mirrors. One day, we'll probably look back on this as a passing fad, just like TikTok videos.
Every generation has its version of the Marlboro Man. In the '50s, we had Dev Anand, and in the '90s, SRK, telling us to try those nasty cancer sticks. Now, 20 years later, as full-fledged smokers with blackened lungs, we're left with an urge to try healthier alternatives like nicotine gum, nicotine patches, or the douchiest cop out of them all, the vaporiser.
My first brush with vaping was back in 2011 when one of the cooler kids in our college, Shlok Sinha, got a "vape pen" to college. It was a fascinating device so Sinha made it a point to throw around phrases like "portable sheesha" and "London wala cousin laaya." None of us had a fucking clue about the workings of this magical device. Our enquiries – Is this harmful? Does it contain nicotine? Theek se dhuan kyun nahi aa raha? – were all met with the same response, "Phoonk na gandu."
I'd learn later that Shlok Sinha was one of the earliest variations of a vape douche I'd come across. Shlok and his peers ended up encouraging a ton of businesses like Blu and Njoy over the years to produce "healthier" versions of cigarettes. In the last decade, some 400 odd brands have tried to capitalise on smokers' desperate need to clear out their black lungs, while still looking cool. But no brand has quite captured the imagination of this niche audience like Juul – the hip new substitute to cigarettes that seems to be all the rage, at least among my Mumbai peer groups. The New York Times recently declared Juuling the hot new fad of 2018, and Quora threads about Juuling in India are slowly getting… lit AF.
"Juuling," for those unaware, is the act of puffing at the pod-end of a compact, USB-like device, and letting out vaporised vegetable glycerine instead of toxic fumes. Watching adults Juuling is a lot like watching children smoking Phantom cigarettes: I can't take it seriously, but it worries me nonetheless.
Personally, I have been wary of flash drives since 2008, when I accidentally discovered Hentai porn on my cousin's 8GB pen drive. But watching my smoker coworkers give up their regular cigarette breaks in favour of puffing on a Juul, gives me a different kind of anxiety. These three coworkers, Preeti, Anant and Samarth are usually amazing, kind people. Yet, I can't help but feel their Juuls have given them an air of superiority.
To understand Juul, you must first understand the workings of it. Puffing on a Juul gives you a slightly harder hit than a regular cigarette, and a realistic light at the tip completes this faux-experience. Not to mention, it comes in a variety of cool flavours like Mango, Crème brûlée, and even Cucumber (what even?)
Now while this does certainly seem more hygienic than a regular cigarette, Juuling hasn't made my coworkers' addiction to nicotine any better. An average work week sees them easily burn through two Juul pods, which have as much nicotine as 40 cigarettes and cost upwards of 1,000 bucks. Yet, my jolly Juulers seem convinced that they have found one of life's greatest loopholes, and walk around blowing holier-than-thou smoke on the rest of us plebs.
At Bandra house parties, SoBo nightclubs or Andheri West client meetings, I can't seem to catch a break from Juul smokers looking at me with patronising sympathy when they see a pack of Marlboro Lights in my hand.
So addictive is this Juul pen that Anant, my desk mate, can't seem to stop himself from blowing sneaky clouds of Juul smoke within the office – an act that has caused major irritation to our HR peeps. It's also quite astounding to see the three of them form a circle, away from the rest of us mortal cancer stick smokers, so they can puff on their precious crown Juuls. Juulers are also easily triggered. I was once threatened with violence (okay, jokingly, but still) on Twitter for simply sharing an opinion on the same.
Globally, Juul's excellent marketing strategy, with print and video ads targeting younger millennials, has made it a household name. But it's a worrying one. The ads distinctly portray Juuling as an aspirational act and – like cigarette ads in the '60s – associate it with relaxation, sexiness, and laidback coolness. It's done so well, it was recently acquired by Altria, the parent company of Philip Morris, which owns Marlboro.
Image credit: Forbes
The dark spell that Juul has cast over my everyday life doesn't end at the confines of my workspace. At Bandra house parties, SoBo nightclubs or Andheri West client meetings, I can't seem to catch a break from Juul smokers looking at me with patronising sympathy when they see a pack of Marlboro Lights in my hand. "Bro, you should consider switching. It will make you a more virile lover, better human etc."
I call BS: Do these folks know of the higher risk of addiction Juul poses? Is Juul even a healthier substitute to cigarettes?
One Google search later, I had my answer: Kind of. More than nicotine, it's the tar in cigarettes that causes cancer. Tar – better known as the reason why Mukesh might die in those PSA ads at the start of every PVR movie – is also the reason why cigarettes kill so rapidly. And the absence of this tar is the only legitimate reason why Juul may just be better. That, along with aesthetic perks like better breath and the odourless smoke. Still, this makes it no different from previous e-cig brands like Blu and Njoy, which died timely deaths, at times by exploding in people's mouths.
So no, Juul isn't some revolutionary coping mechanism for struggling smokers. At best, it's just smoke and mirrors; a glorified fidget spinner of the vape world. One day we'll look back at Juul as a passing fad that hasn't been relevant since that brief window in 2018-19. Hopefully, along with TikTok videos.
In fairness, looking for healthier smoking alternatives is a good call and more power to those who are legitimately looking to cut down on their nicotine intake. However, if you expect me to pay a 1000 bucks a week for a device that only partly reduces the health risks of my smoking, and only contributes to my addiction, I'd say that's a drag.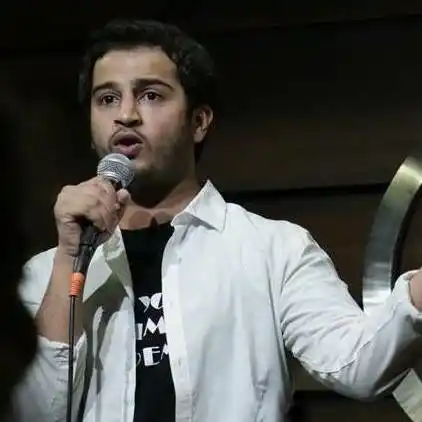 Masking anxiety with humour. Living with his dog, cat, and mediocrity. Creating content aur life se kaafi discontent. Tweeting as @juvenile_jack.