I have noticed a curious trait about Indians living abroad – the sight of a fellow countrymen annoys them. It's like what one Punjabi woman sincerely told me in England, "I didn't escape to a foreign country only to be surrounded by more Indians."
Two months ago, a 36-year-old tailor was arrested for a hoax bomb scare at the Delhi passport office after his application for a new passport was declined thrice. As it turned out, he already possessed a valid passport but it was confiscated by his father when he was deported from Australia for having overstayed on a visitor's visa a few years ago. I couldn't help but feel a slight sympathy for the man – after all, all he wanted was to get away from India. Just like half the country's population.
If it were up to us, we would rate living among Indians, the most frustrating and overwhelming man-made disaster to ever befall us. None of us like the corruption, pollution, overpopulation, dirty politics, and the near anarchy that this country is hurtling toward. We've grown up marvelling at the Western model of cleanliness and greatness, but never think about recreating it in our backyards. Indians keep all the knowledge that can help improve their country in a place so safe that even they can't find it. As a result, neither are our roads any cleaner, nor are our politicians. We choose to revel instead in the glorious feeling of "yahaan sab chalta hai," convincing ourselves that the only way out is to leave.
Most Indians consider leaving India as their biggest achievement. The aspiration to migrate is in the default settings of every middle-class Indian. We are willing to settle in countries with three hours of daylight and months of snow in winter; we'd even pick countries affected by conflict. We'd leave behind a promising job and our family and uproot our lives, to go settle in an unknown country.  
But the problem starts once we start blindly believing that migrating to an alien country, is an honour that should be afforded only to us. The last thing we want is our fellow Indians being granted the same opportunity. We don't want to be an inspiration, but the only exception. It's like what one Punjabi woman sincerely told me in England, "I didn't escape to a foreign country only to be surrounded by more Indians."
It's as if we activate a mysterious Indian-hating gene the moment we set foot on firang soil.
I've noticed that once Indians move abroad, all of them subconsciously turn into this Punjabi woman. Take for instance, the fact that most Indians prefer buying a house in a "white" neighbourhood, rather than a mixed-race neighbourhood. Once, when I was searching for a house in Handsworth, an elderly Indian gentlemen from Birmingham lamented how the area was much more peaceful before hordes of Indians started buying houses there. I'm not sure if it was the old age, but the irony of the situation seemed to have completely escaped him.
We hear similar stories at family gatherings in India. Remember your aunt's jibe-filled dispatch of that far-off cousin who believes he is better than everyone else in the family – he who constantly ignores his relatives, especially her son, since he has moved abroad? Both of them live in the same neighbourhood in the US and were inseparable while they were growing up together in India. But since he got that green card, he prefers not to mingle with the desis. Every family has such a cousin and he isn't alone in despising Indians.    
It's as if we activate a mysterious Indian-hating gene the moment we set foot on firang soil. It's a strange, endless cycle, one that only our peculiar set of ideals is capable of manufacturing.
I suspect it has got to do with the aspirational value that we attach to migrating abroad. We don't see it as a move, but as an escape – from our country, its citizens, and most importantly, from our Indianness. And why should anyone else better us? The middle class, as we know, is hyper competitive.  
But for all our obsession with moving abroad and our desperate desire to sever ties with our Indianness, Indians abroad are surprisingly hyper-nationalistic, especially when dealing with foreigners. If they are with a group of white people, they will waste no opportunity to reiterate that they are "proud Indians". Channeling their inner Akshay Kumars, they will deliver sermons on the unique India spirit, the joyous camaraderie between the countrymen, and sing paeans to their desh ki mitti and chole bhature. And yet refuse to acknowledge Mrs Singh while grocery shopping at the same supermarket.
At this point, the only thing we should be proud of is our hypocrisy.
It reminds me of a visit to Wagah Border long ago. About 10 minutes before the gates opened, there was a near-stampede, resulting in wailing children, a few fights, and ample hair-pulling. But, as soon as the ceremony started, the same people who were willing to trample on each other to get a better view of it, suddenly started shouting "Bharat Mata ki Jai" and "Vande Mataram". If anything, this is what describes us best: ABCD – Always Brooding Confused Desi.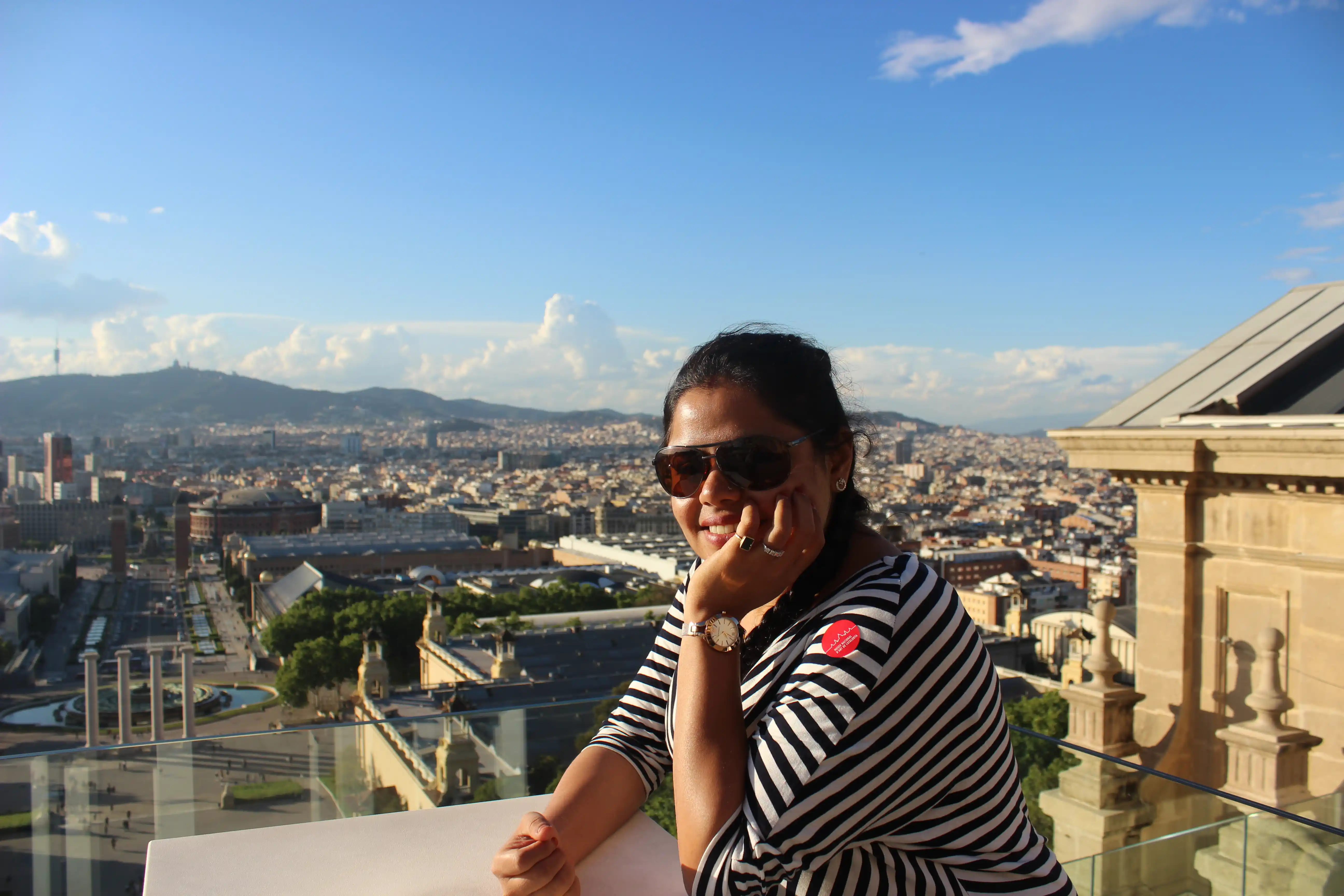 Vijayta Mahendru holds many things in her heart to tell the world. She has started with writing them down, one by one. Also, she loves horses.