The Indian male preference for underwear instead of swimwear is not a problem of dodgy aesthetics alone. Like with almost all things Indian, there is a cultural angle.
There are three things you are guaranteed to see at every Indian beach: beautiful, swaying palm trees, a distressing amount of bottles and assorted litter, and troops of (usually drunk) men clad in their tightest chaddis. The Indian male overwhelmingly prefers underwear over swimwear at the beach, as any internet listicle of annoying things Indians do in Goa can confirm.
Lest this be dismissed as shallow fashion policing of simple sons of the soil, a likely first reaction in a society where the humble background card rationalises everything from etiquette breaches to hate crimes, let us remind ourselves that the culprits have enough in their wallets to vacation (and imbibe, another top Goa annoyance), and decent swimwear isn't unreasonably priced. Sports goods retailer Decathlon offers men's swimwear for as low as ₹ 299, a fraction of the average per capita domestic tourist expenditure in Goa (₹ 31,500). With the modern Indian male in even Tier II and III towns displaying a sizeable appetite for apparel and grooming products, fashion literacy may not be the issue either.     
In any case, the underwear preference is not a problem of dodgy aesthetics alone. Like with almost all things Indian, there is a cultural angle. Goans are uncomfortable with underwear-clad men parading before their children and women, and a few years ago, Michael Lobo, legislator from Calangute, home to some of Goa's most visited beaches, called for rules and penalties to end the tourists' "underwear culture". However legitimate Lobo's concerns about Goa's beach tourism "going to the dogs" if domestic tourists in "dirty, brief underwear" go unchecked, this is a tricky call to make in a country where "culture" is a dog whistle for violent vigilante mobs.
A more extreme call to forget "scum of the earth" domestic tourists and focus on attracting foreigners and upper-class Indians came earlier this year from Vijai Sardesai, Goa's Town and Country Planning Minister. Sardesai did not explicitly mention underwear culture, but his rant clearly had the same constituency as Lobo in his crosshairs — and for similar reasons.
It is possible some consider swimwear a wasteful purchase, a use-and-throw article for all practical purposes.
If it is not affordability and fashion literacy, what is it then? Why can't Indian men bring themselves to pull on swimwear at the beach?
It is possible some consider swimwear a wasteful purchase, a use-and-throw article for all practical purposes. Dirty rivers; stinky, encroached lakes; and private swimming pools confined to elite clubs and communities will not permit them opportunities to don swimwear back home. And with destination loyalty tough to muster in a land of rich attractions, there is little certainty of another beach holiday in the foreseeable future. With the next occasion to put on swimwear unlikely to materialise anytime soon, perhaps never at all, why invest in it? Why not spend that 299 bucks on King's beer?
Among those less fussed about value-for-money, the underwear preference could owe to how a dip in the sea is perceived: an open-air bath, reminiscent of those taken in rivers and wells during childhood trips to the ancestral village. Underwear then is simply a carry over from that romanticised time. Reflections on the fast-drying properties of trunk material, the surfing-friendly cut of board shorts, or the reduced drag of briefs are for those with grander designs for the beach.
Crammed itineraries play a role too. The beach is usually a brief stopover in a packed schedule and when he alights at the beach, our man only prays for some decent clicks of/with firang girls in bikinis before the tour bus whisks him off to some shrine, wildlife park, or organic farm. But then the water exercises its pull, and realising he does not have the time to go costume-hunting, he wades in wearing the most practical option. Underwear, what else?
More than anything else though, one suspects the Indian male's contempt for swimwear relates to his own self and body image. A pronounced preference for the male heir and an over-indulgent upbringing in a culture that celebrates hypermasculinity ensure that the average Indian male grows up more pampered and entitled than his counterparts perhaps anywhere else on the globe. He is convinced he is special and beautiful — and if the world does not quite see him that way, it is either only a matter of time or because of a flaw in the beholder's gaze. The blame shifts to faulty stars and systemic infirmities as age sets in. Honest introspection is rare.   
In this mental frame, his true, dazzling self, the Indian male believes, is in full evidence when he hits the beach in his underwear. The beach is a new theater, the scanty clothing is location-appropriate, and the audience, blank-slate strangers all, are ready to lap up his irresistible, closest-to-original avatar.
If at all he needs anything for the occasion, it is a bit of booze-fueled courage to make a "friendship" or selfie request to the nearest hot bod. Swimwear is avoidable paraphernalia, neither detracting from, nor adding to his swag. Plus, if the audience response is less rapturous than anticipated, which is what happens all the time, there is at least the consolation of not having burnt cash on a lasting reminder of rejection.
Of course, the exaggerated sense of self-worth is not exclusive to the underwear-clad. The ones in swimwear are no less assured of their magnetism. Just that they have a few things the underwear-clad do not. Opportunities, behind and ahead in time, for water frolic. An unhurried itinerary. And thankfully and most importantly, the knowledge that there is no harm in glamming up the only region that needs cover on a beach.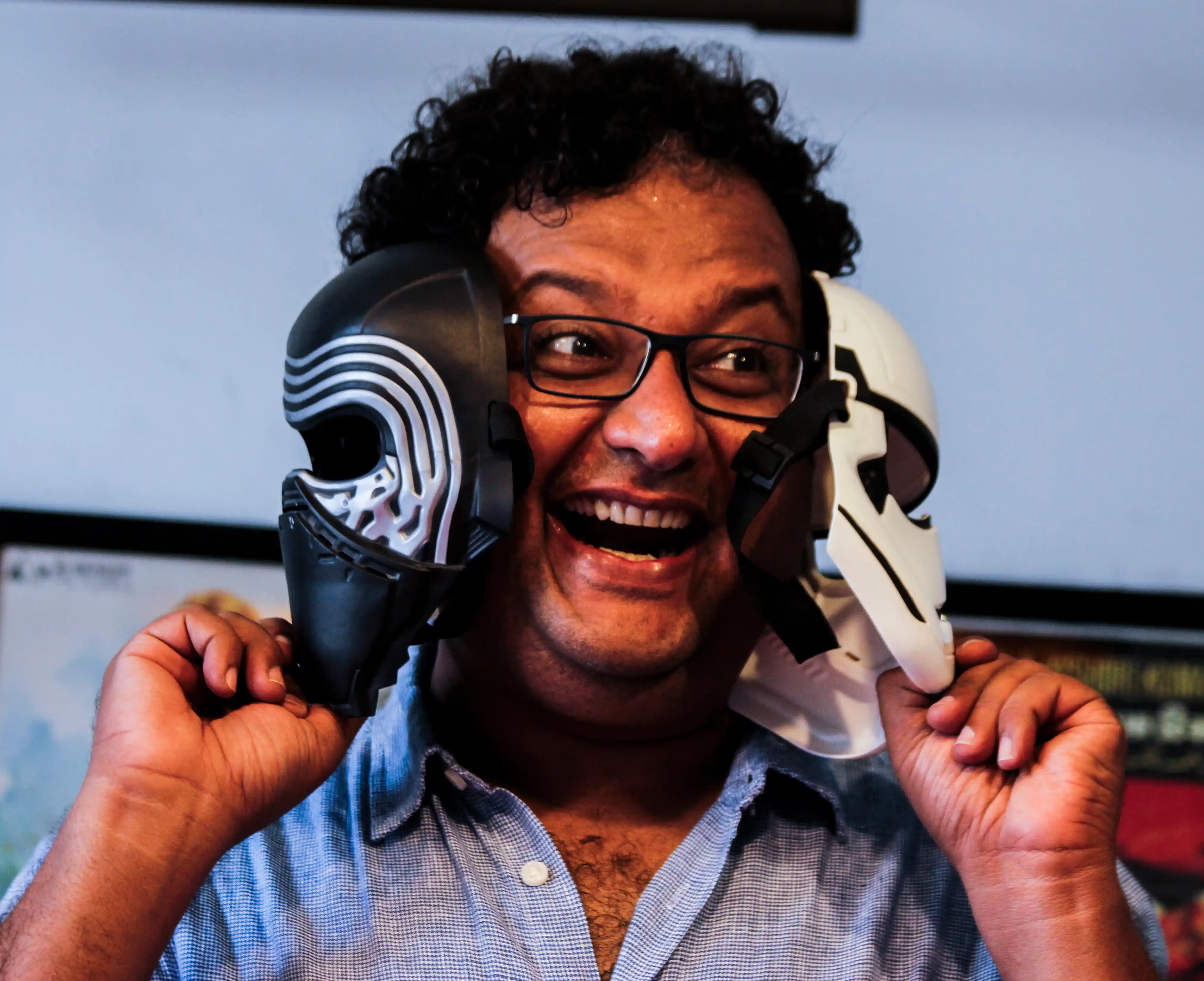 Manish Dubey is a policy analyst and writer. His published work includes two books of noir fiction – A Murder in Gurgaon (2016) and A Murderous Family (2017) - and columns on politics, cricket, and Hindi cinema.