No matter how much we wince and outrage over Honeypreet and Ram Rahim's relationship, there is a sort of guilty pleasure in watching incestuous stories play out on prime time.
India rejoice! Our police force has finally caught India's Chief Premi Honeypreet Singh Insan, only a couple of hours after she was interviewed by the channel Aaj Tak from an undisclosed location. India rejoice! Because let's face it, what's been on our minds in this last month hasn't been rapist Papaji but the potentially incestous Papaji's Angel.
Honeypreet Singh Insan or PAPA's ANGEL, according to her Twitter bio, piqued our curiosity after she went underground following Pitaji's rape conviction last month. First, there were just murmurs of her alleged relationship with Gurmeet Ram Rahim Insan, which later turned out to be, hawww, of the sexual variety.
Just like Jessie Pinkman takes to meth, our mediawallahs injected all facets of Honeypreet into our veins. We scrutinised her tweets ("Papa, come in my dreams") and wanted to know all that happened inside "babaji's gupt gufa". There was speculation that she had eloped to Pakistan and there were interviews with her former husband and former father-in-law, who was sad for his former "good bahu".
My sources inside Noida's Film City, where offices of most of India's "national media" reside, tell me about the super-mega-duper exclusive. A certain mega news anchor asked, "Does she do the sex?" He understood the importance of this factoid to the general public. The next one month of headlines were sorted/snorted.
Honeypreet's alleged sexual relations with her "Papa", proved to be the perfect cocktail to quench some sort of illegitimate thirst lurking deep inside our souls.
But can we really blame the media, when we voraciously consume any news of a hint of taboo sex involving family or extended families? The Indrani Mukerjea saga bears testimony.
More than her murder, the news of Sheena Bora's relationship with Indrani's stepson Rahul became fodder for gossip. What started as a murder mystery turned into a dizzying account of Indrani's climb up the social ladder, where at first Sheena Bora was Indrani's sister, then turned out be her daughter. The paparazzi-style reportage revealed every detail of how Rahul and Sheena, "met, fell in love, and were cruelly torn apart". Images of Sheena and Rahul were splashed all over the internet and not even a tweet went unreported.
The Indrani story unfolded in a post Game of Thrones era, where incest was sort of normalised, in the sense subjects that were brushed under the carpet until a few years ago were no longer unthinkable today. Watercooler conversations speculated on the nature of Sheena's relationship with her stepfather Peter.
That same year, Raadhe Maa's red velvet mini-skirt sent India into a tizzy. We'd have left her alone, except she's a 50-year-old "maa" who dances around her bhakts, gets them to lift her up, kiss her even, and whose top devotee is called "Talli Baba". We labelled Raadhe Maa's relationship with her devoted children illicit, because she "seduced" one of her "children". The words Maa, children, and seduction in a headline in enough to have us collectively orgasm as a nation.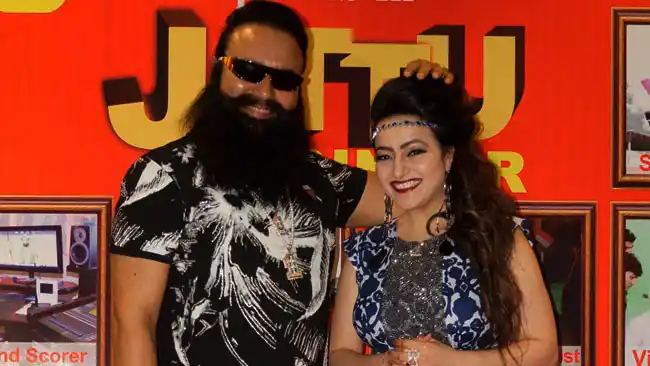 Maybe not, Honeypreet, maybe not.
Honeypreet's alleged sexual relations with her "Papa", proved to be the perfect cocktail to quench some sort of illegitimate thirst lurking deep inside our souls. Honeypreet herself fuelled this fire a couple of days ago, when she asked, "Can't a father touch his daughter lovingly?"
Maybe not, Honeypreet, maybe not.
This incestuous little pool reminded me of a qissa a friend told me in college. He was attending a wedding when he was 19 and had met an extremely cute girl. They hit it off instantly, foreshadowing a developing carnal relationship in the days to come. On the second day of the wedding shenanigans, they got drunk and made out. On the third day though, when they were hanging out, their mothers came to them and introduced the girl to my friend as his distant Canadian cousin. They got odd afterwards, and stopped engaging with that part, because #awkward, but the attraction never ceased. I see them leaving overtly loving messages on each other's Facebook pictures to this day, and not of the cousin variety.
While the idea of getting involved with your cousin or family might seem repulsive, marrying your cousins is common in certain Indian communities. And though we may refuse to acknowledge it, in all likelihood we've found a relative attractive. According to a Guardian report, these tabooed emotions occur in about 50 per cent of cases where estranged relatives are united as adults.
Of course the more unpalatable father-daughter or mother-son relationships, are right up there when it comes to forbidden subjects. But statistics tell us a different story about our dirty, dark obsession. Incest porn has more takers than you'd imagine. According to a Vice report, the most popular family role-play porn titles are: Father's Forbidden Fantasies, Mother's Indiscretions #3, Mommy and Me #9, Father's Day, Digital Sin, Sibling Sex Stories, and, most sinister of all for some reason, Our Father.   Pornhub, the world's biggest porn website, announced searches for "MILF" smut shot up, last Mother's Day.
There's even geographical evidence, as Dr Chauntelle Tibbals, author of Encore: A Sociologist Explores Sex, Society, and Adult Entertainment, found here that the rise of incest porn searches was related to the more sexually repressed states in the US. There's no Indian study on the matter, but I think we can fairly extrapolate that all of India is more sexually repressed than most US states.
After all, our most popular porn character was named Savita Bhabhi. Even the most basic Google search with Hindi terms will means trawling through a minefield of jeeja-sali, ma-beta, chachi-bhatija stories. Our vicarious interest, then, in the sexual lives of Honeypreet or Radhe Maa or the Mukerjeas, becomes plain.
I wonder if psychologist Sigmund Freud came to India during his travels while forming his Oedipus Complex theory or the desire for sexual involvement with a parent of the opposite sex (even though most of his theories have now been debunked.) The truth is, Indrani and Raadhe Maa and Honeypreet are merely surrogates. No matter how much we wince and outrage, there is a sort of guilty pleasure in watching these incestuous stories play out on our TV screens on prime time. Because, the TRPs tell a different story.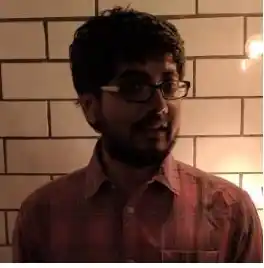 Lover of baby animals, Arsene Wenger, Damien Rice, Peggy Olsen and overly long podcasts. Tweets at @parthsarora.
Confused about most stuff. Writes things.