In recent months, as #MeToo has scorched Bollywood – but only a little bit – our celebrities have responded in the most underwhelming ways. Priyanka Chopra is the latest one to indulge in whataboutery. Seriously, Bollywood, here's how you should be responding to #MeToo-related queries.
Let's get this out of the way first. Bollywood is an unusually self-centred industry, with its inmates – or as Karan Johar likes to call them, members of "the fraternity" – often displaying a breathtaking lack of sensitivity and tact when engaging with subjects that are far bigger than them, or their ₹100, ₹200, ₹500-crore clubs. We all know it, and have accepted it. Maybe to such an extent, that we expect them to get it all horribly wrong while talking about issues rocking the rest of the country.
Largely, these hallowed fraternity-wallahs have chosen to respond to #MeToo in one of three ways:
1. Violent but non-committal head-shaking to express grief about how terrible the whole situation is. Most of Bollywood falls in this comfortable safe zone, where some commiserating words are uttered, but they don't really mean anything, and no one can be accused of pretending that they were, you know, actually going to do anything about anything, because what does it matter if a few women were molested or abused during the making of the next ₹100, 200, 500-crore hit, you know?
2. Determinedly looking the other way, ostensibly to pretend that the problem won't exist if they don't talk about it. While the rest of us were locked in heated debate over holding powerful men accountable. The occupants of Koffee With Karan's "hot seat" were engaged in intellectual pursuits such as which actor lit which star kid's fire, and of course, the occasional snide barbs about nepotism. Seven episodes and 13 high-profile guests in, the show is yet to acknowledge that Bollywood has a dirty laundry problem, with the exception of that one conversation with Aamir Khan, where he was given the credit to start the movement. Tanushree Dutta, anyone?
3. Earnest engagement with the topic, with the conversation rapidly going south the minute some uncomfortable questions are asked, exhibiting an enormous lack of understanding about the subject. Case in point being Priyanka Chopra and Preity Zinta, sadly, two of Bollywood's more outspoken leading ladies.
You can't cherry-pick and enjoy the good parts about being a people's darling, but turn petulant and defensiveness on being called upon to do your bit as one of its spokespersons.
A fortnight ago, Preity Zinta, while talking about consent and sensitive language, also made some cringe-worthy comments about the #MeToo movement – bizarrely joking that she wished she had been harassed so she could answer the equally insensitive interviewer's questions, focusing heavily on false accusations as if they were the norm, not a very, very rare exception, and even veering to the territory of almost belligerently denying the problem by saying that "you are treated the way you want to be treated".
And a couple of days ago, Priyanka Chopra turned what can only be called defensive-on-steroids when asked about why Bollywood's A-listers were so curiously and tellingly silent on #MeToo. Chopra went on a tirade about the buck stopping at Bollywood, how the #MeToo movement had retained momentum in the US because women from other industries had spoken up, a dig about selling newspapers by asking the same five actresses about the problem, and finally, claiming that the movement was fizzling out because other women and their stories are not given importance.
While Zinta's response is deeply problematic, I can almost sympathise with Chopra. It can be frustrating to be called upon to answer for your whole industry – over and over again – especially when the men, who really are at the root of the problem, are sitting quietly in their corners, refusing to engage. But no, you still don't get to whine about why all eyes are always trained on Bollywood. You're either being disingenuous or delusional if you think that a nurse talking about her problems with handsy doctors and janitors is going to have the same kind of impact as you, when you decide to throw your support behind the movement. You're asked for your thoughts on the subject for the same reason that you're given sackfuls of money to peddle creams, lotions, potions, and a laundry list of products: people care what you think about, and your behaviour influences theirs.
You can't cherry-pick and enjoy the good parts about being a people's darling, but turn petulant and defensiveness on being called upon to do your bit as one of its spokespersons. Which is why, when you tweet #BelieveSurvivors, you give the movement a shot in the arm, and when you pretend that all stories are equal (they should be, but they aren't) and the responsibility is as much a nurse's as it is yours to keep the conversation going, you hurt it. As for comparisons with Hollywood and its support, let's talk when Bollywood has done anything even remotely close to the unifying force of solidarity that is #TimesUp.
There's hope to be had from the fact that some, if not too many and certainly not enough, celebrities are trying to steer the conversation, despite the glaringly obvious blind spots in their rules of engagement. In the interest of helping them (and others) navigate the stickier questions, here are three helpful reminders for when verbal bile threatens to derail the topic.
You get treated the way powerful people think it's okay to treat you, when they know that they can get away with practically everything with their careers and reputations intact.
Seriously, read up a little
Your own, individual experience is not the universal truth. Neither is the opinion you heard floating around backstage. The truth is, research says that two to 10 per cent accusations about sexual assault are false, and "false" simply means something that could not be proved. Given that sexual assault is wildly underreported – to the extent of 90 per cent, by some estimates, and among reported cases, they are notoriously difficult to prove and prosecute, researchers peg the number of false sexual assault statistics at closer to 0.5 per cent. How do you feel about being preoccupied with the half a per cent, while the 99.5 per cent fights for the right to be heard?  
What about the whataboutery?
When quizzed about your own words, or silence, don't pivot defensively to how little other industries are doing. Inaction from other powerful people does not excuse your own, it only demonstrates the collusion, and spinelessness, of power.
Don't ever, ever, ever victim-shame. Ever.
Yours is not to wonder why it happened to someone, or why she chose to speak up at a certain point in time, or even why she chose to continue associating with her assaulter. The reasons are varied, layered, and complicated – and possibly beyond your understanding. And the answers to those questions could fill a book. A woman has as much right to speak about her abuse at the ripe old age of 75, as she does on the day it happened. And no, Ms Zinta, you don't get treated the way you want to be treated, in the real world. If that were the case, no terrified schoolgirl would have her butt pinched by lecherous men in public transport. You get treated the way powerful people think it's okay to treat you, when they know that they can get away with practically everything with their careers and reputations intact. And your unhelpful statements only cement this glorious worldview of predators.
There, now that we've dispensed some much-needed free PR advice, here's hoping we'll have better allies in celebrities, the next time #MeToo questions are asked.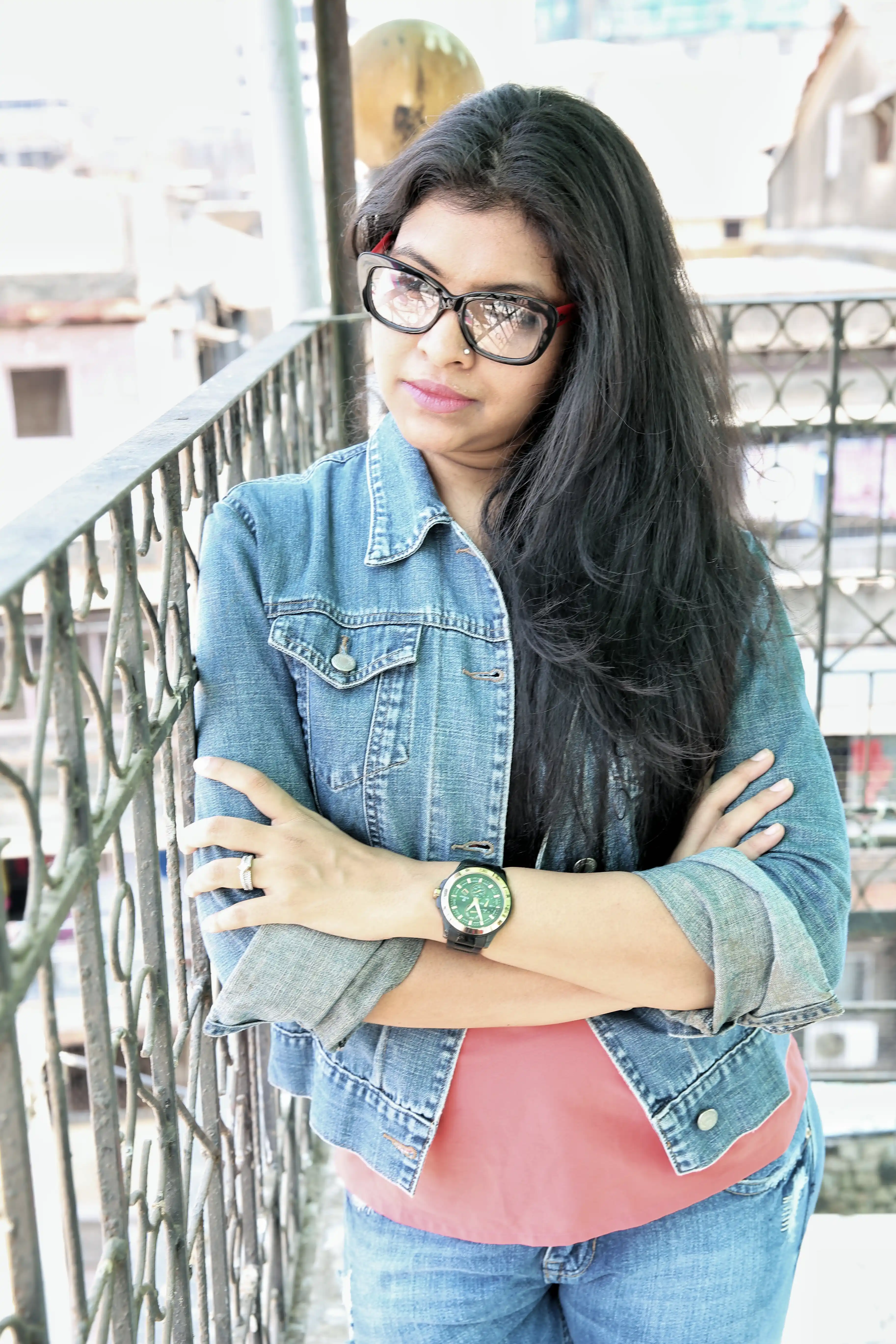 Sonali Kokra is a journalist, writer, editor and media consultant from Mumbai. She writes on feminism, gender rights, sexuality, relationships, and lifestyle. In her 12-year-long career, she has written for national and international magazines, newspapers and websites. She was last seen as the lifestyle editor of NDTV, and HuffPost.com, and has published a coffee table book on Shah Rukh Khan.