A new category of friendship has emerged during the pandemic: The Covid friend, someone whom you connected with over the last year and is now more than an acquaintance. I've a bunch of Covid friends – women I met at an online book club, a man I met via a dating app, and a host of home cooks who had joined a Mumbai foodies' Whatsapp group during the lockdown.
Besides being the name of our ongoing pandemic, COVID-19 has come to be a prefix for the changing conditions of our lives. Now, we have Covid birthdays and anniversaries for all of us who have spent a year shut up in our homes and unable to gather for festivities. There are lockdown babies for people who've found themselves stranded with partners, lockdown workouts that involve YouTube videos and three-square feet of the house, and lockdown hobbies that have us learning to bake banana bread, put together 1000-piece jigsaw puzzles, and play a ping pong tournament with the living room wall.
So it's not surprising that after weeks of dealing with isolation, loneliness, anxiety, and helplessness, many of us sought some kind of normal human interaction wherever we could find it. Downloads of dating apps shot through the roof as we attempted to socialise and "meet" new people, while social networking platforms saw spikes in usage too. Soon, we all became familiar with Zoom cooking classes, virtual clubs, and Netflix viewing parties. And if you were among the millions who joined online courses, dating apps, or WhatsApp groups, chances are you have a new lockdown term to contend with: the Covid friend.
It was perhaps only a matter of time before the Covid relationship would come into our consciousness as just another everyday thing that we have been forced to approach in a brand new way. The Covid romance comes in many forms, and is often based in a reaction to the existential crisis of a pandemic: in this crazy world, love gets us through. But then, so do the moments of connection we've eked out over our phones and laptops: the memes from a friend that have provided a laugh on a grim day in quarantine, the novelty of an interesting conversation with a stranger on Hinge, the nostalgia of reconnecting with old acquaintances whom we now keep in touch with every day. How do we deal with the platonic relationships we have forged during the pandemic, once we come out of lockdown? Which ones were born of necessity and circumstance, which ones were real, and at what point does it stop mattering?
Perhaps some of these questions won't have answers until we are well and truly out of the Covid woods (another new definition, meaning "neverending bloody pandemic".) Like the random sixth-grade classmate who was there when you got your first period, some people can be there to get you through the important moments without becoming important people in your life. Covid is a first for us all, and survival is good enough for now. As for the aftermath, be it the surge in single-use plastics or the Covid friends we made along the way? A year on, it might at last be time to address them.
How do we deal with the platonic relationships we have forged during the pandemic, once we come out of lockdown?
So far, it seems like the fate of our Covid friends will have to be evaluated on a case-by-case basis once we strike out into the world with these relationships. One acquaintance I met via a dating app in the early days of the lockdown led to a stint in career-counselling college students that alleviated a few hours of boredom; while another has become a "proper friend" who frequently catches up with me. Joining a WhatsApp group of Mumbai foodies still pays off a year later, as I continue to connect with a host of home cooks who have come into their own during the lockdown — taste-testing each other's recipes, swapping hacks for the favourite dishes we can no longer eat in restaurants, and fantasising about the dinner parties we'll have in the After Times.
Then there's the book club I joined several months ago, formed out of a handful of young women who wanted to read more regularly. After getting together only through video chat and messages, we had finally had our first in-person meeting a few weeks ago at an open-air bar. It was surreal to meet this small group of Covid friends in person, and feel an energy and camaraderie that had never come across on grainy Zoom calls. After weeks of getting to know each other only by talking, I was suddenly getting to absorb these women in full colour and volume – their favourite beers, the way they laughed, and the hours we spent not discussing characters and subtext, but simply enjoying each other's company.
By the time I met my book club, I knew that we shared similar interests and had diverse points of view, and that our conversations were lively and stimulating. But it was only when I got to see the other girls up close that I realised this was the pale, diet version of the full-fat experience. Whether Covid friends stay or fade into memories of a seminal time in our lives, this much is true: We only half-know the people whom we've reached out to virtually, hoping for a spark of human connection. We know the version that exists far away, living through chaos and uncertainty. And this might be the only version of ourselves we have, finding sanity together with our Covid buddies. For now, that much will have to suffice.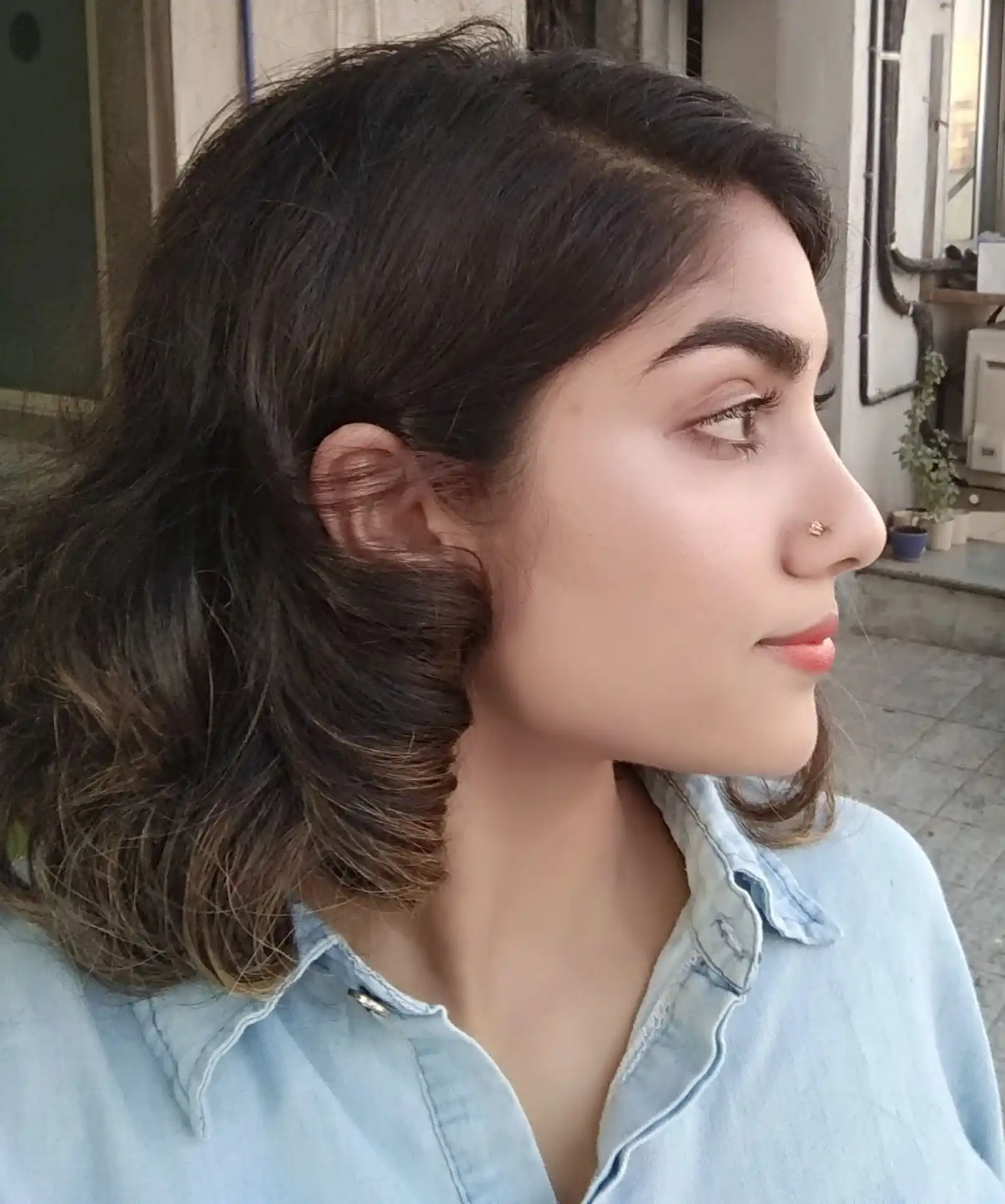 Kahini spends an embarrassing amount of time eating Chinese food and watching Netflix. For proof that she is living her #bestlife, follow her on Instagram @kahinii.