What's the deal with celebrity endorsements? Do companies really believe that consumers dash out to buy their new car just because Ranveer Singh supposedly uses one? Who really believes a Bollywood superstar would be caught dead driving a modest hatchback?
During the ongoing India-England Test series, the biggest surprise didn't come in the form of upsets suffered by Kohli and Co, but the ad breaks between overs. If your remote is broken, and you're too lazy to get up and change the channel manually during advertisements, you might have caught a glimpse of Ranveer Singh trying to peddle the new Maruti Suzuki Ciaz. As usual, he's looking coiffed and smug, wearing a seizure-inducing blazer and an expression that says, "From the amount these idiots are paying me, I can buy myself another Aston Martin. This time I'll get it in mauve to match the colour of my next tux."
If you actually believe Ranveer would be caught dead in a Maruti, let alone being alive and well and enjoying a simulated drive in a mid-range sedan, it's time to take off your rose-tinted shades. The last time I went to buy a car (which was 10 years ago and is a once-in-a-decade event for most of us), I wasn't thinking about Shah Rukh in a Hyundai or Arvind Kejriwal in a Wagon R. What I was thinking about was the down payment, number of EMIs, mileage, maintenance costs. And of course free servicing, insurance waiver, and complimentary perks. Even free seat covers, key chains, and a twig of air purifier are enough to please the middle-class man.  
If I had so much as suggested to my family that we buy a Renault Kwid because an unshaved, unwashed Ranbir Kapoor was using it to effortlessly pick up girls on random, rustic drives, I'd probably have found myself sleeping in the same car after being turned out of my house.
So, what's the point of celebrity endorsements anyway? Do companies really believe that consumers dash out to buy Oppo smart phones after watching Deepika Padukone and Siddharth Malhotra click pretty selfies in Prague? I might be wrong, but most of us with nine-to-five jobs would go for the cheapest Chinese brand that can convincingly pass off as an iPhone in a dark room or at a distance. (And isn't Xiaomi the best-selling smartphone in India? Somehow I can't remember the ads, assuming they advertise at all.)
Would it hurt anybody to make advertisements slightly realistic – like throwing in Nawazuddin Siddiqui into a Salman Khan masala flick.
If we believed what our celebs endorsed, a lot more men would be walking around like SRK spraying Denver deodorants into the air. In fact, I'm so confused between Akshay Kumar hawking Layer'r Shot and Arjun Rampal pretending to use Nivea on his sculpted, shaved underarms, that I've switched to talcum powder.
There are hundreds and thousands of books and papers written on why companies use celebrities for endorsements. Brain scientist Jeff Stibel, in an article titled "Here's Why You Can't Resist Celebrity Endorsements," suggests, "When a familiar face promotes a product, it makes it seem as if the product itself is familiar, which makes people more likely to buy it." So no matter how random the pairing of superstar and product might seem, there is some science at work here.
But advertisers like our filmmakers give little thought to realism. Priyanka Chopra could never be a convincing Mary Kom and no one believes Shah Rukh when he sells Lux Cozi. Would it hurt anybody to make advertisements slightly realistic – like throwing in Nawazuddin Siddiqui into a Salman Khan masala flick. For example, how about PV Sindhu endorsing a muscle spray, even if she doesn't carry one in her racquet bag or use it? The next time I sprain my back trying to lift my partner's overpacked suitcase after a shopping trip to Dubai, and am trying to order a muscle spray online from the myriad options, that brand might stick.
Or take the Just Dial ad featuring the Big B. He very deftly points out that one can use the app to even plan a wedding. You can find banquet halls, choreographers, caterers, DJs, whatnot. I am not planning a wedding anytime soon (like buying cars, I try to get married only once in a decade), but that ad hit home, more so because I know, from reading the Economic Times regularly, that Mr Bachchan, either personally or through ABCL, has a stake in Just Dial. The man is literally putting his mouth where his money is – and that's worthy of respect.
There's no getting away from the superstar brand ambassador. Their cutouts surprise you in the aisles of shopping malls, their hoardings fill your vision on your commute, and they're omnipresent on TV, radio, and even the internet. I might as well make my peace with the concept, and figure out a way to separate the good from the bad. In short, celebrity endorsements are like first dates: If they don't feel genuine, they're probably going to suck.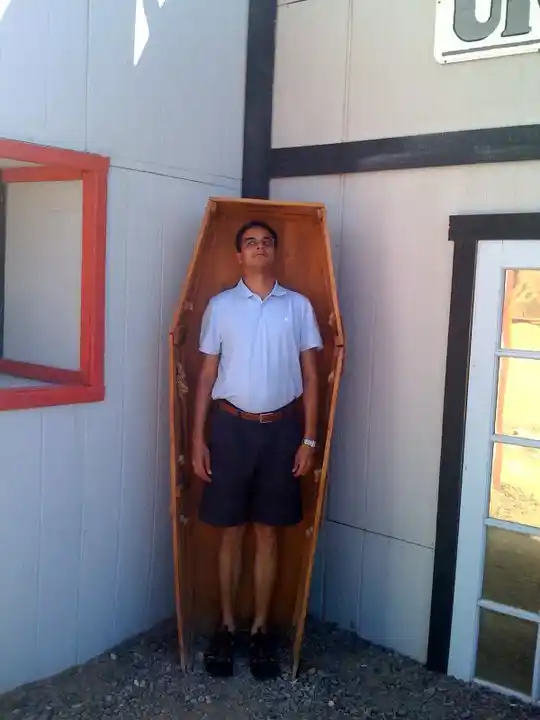 Deepak was a tax accountant and is now trying to make it as a writer. Why you ask? Ever tried filing your tax return online?