I've never scored an 80 per cent. And I'm sure my son won't either. Does this mean I have to start panicking?
When I was growing up, the idea of going abroad to secure an undergrad degree was a matter of ultimate prestige. Only the really bright kids with wildly ambitious parents would ever attempt a feat of the sort. And if they happened to crack an admission to colleges with even a semi-Ivy League status, there'd be a week-long celebration involving alcohol – Blue/Black Label only – bragging rights for a whole year, and the satisfying feeling that you've accomplished your life's work with distinction. All you had to do after that was wait for regular foreign chocolate consignments.
Today, there's no prestige in studying overseas. In fact, it's quite the opposite. (I don't really know what the opposite of prestige is because I wasn't one of those really bright kids.)
Intelligence is now a necessity. This year, the CBSE topper, Meghna Srivastaca scored 99.8 per cent. Today, the Delhi University's third cut-off list comprises Hindu College and LSR demanding 97.5 per cent for Economics. The obscene numbers aside, (I'm still flummoxed by how one can even score 99 in English!) I'm more worried about how the hell I'm supposed to raise a rocket scientist. I've never scored a 95 per cent, I wasn't even close to an 80. I'm fairly certain that my son won't either.
What are we to do with our kids? And how the hell do we deal with the shortage of seats? In 2015, the University of Delhi received 2.85 lakh applications for the 54,000 seats for undergraduate courses.
As I write this, parents, especially those living in metros, whose kids don't qualify for any quota and who don't have any pull – political or otherwise – are sitting quietly in their living rooms and furiously working out the math to send their child to some university in Australia, the UK, or the US. They will strive for the rest of their lives trying to abide by this do-or-die choice. Of the almost 3 lakh students going abroad to study every year, 33 per cent take property-backed loans, which means that the roof over your head no longer belongs to you.
How did we end up here, in a place where it's easier to get admitted to an Ivy League university than to get through a B-grade college in India?
The UGC is a relic of the socialist era just like the Planning Commission was, and I'm pretty sure nobody has a valid answer to the exact value being added by the government by keeping control of higher education.
The issue is linked to the classic systemic problem, partly to do with the socialism of the 60s that India adopted and hasn't discarded properly yet. We have liberalised primary education (which incidentally is a state responsibility in most nations), whereas we have kept higher education in the clutches of the University Grants Commission and various other state and central level bodies. Which basically means that you can start an international school even if you're a real estate company and charge kids ₹10 lakh per annum as fees, but you cannot start a college and charge ₹1 lakh a year.
What's disheartening is that the quality and infrastructure of higher education in India are pretty much stagnant since the 1980s. In most colleges, students have to brave rickety classrooms, disinterested professors, filthy canteens, hostels that even Cuba would put up for display in its museums, and courses stuck in a time warp. Compare that with some of the new-age schools (some extremely pricey, some others not so) and you'll see a world of a difference – be it the quality of teachers, infrastructure, creative academic methods, and even results and outcomes. So what are we doing priming our kids for higher education that is simply not available in the country, and even if it were, it would be impossible to access? So while we plan to pack off our kids to study and maybe even work abroad, we lament about how the best of our talent goes abroad and drains the exchequer.
The obvious solution is to open up higher education to domestic private enterprise and even foreign universities, so that there is a boost in the quality and quantity of seats available for the multitudes of students passing out of our schools. To avoid "mystery technical errors" that left an SSC topper from Maharashtra without a college seat until the education minister intervened and more importantly to check obscenely high scores. The other solution is to do away with the UGC altogether. The UGC is a relic of the socialist era just like the Planning Commission was, and I'm pretty sure nobody has a valid answer to the exact value being added by the government by keeping control of higher education.
My son is 12 and it's far too late in the day to turn back the clock and urge him to be a topper. I've never been on for that kind of parenting. For better or for worse, we've raised a child who is curious about farming, crazy about football, and who is much more interested in understanding how things work than writing lengthy answers learnt by rote, in a bid to reach the 99.8 per cent mark to bag a seat in a university where he will probably spend three years eating Maggi at Tom Uncle's because 60 per cent of the teachers posts are vacant.
So yes, I'll probably join the bandwagon of frantic parents in the next couple of years. Unless, of course, the son takes to farming – in which case I'll have the happy privilege of at least keeping the roof over my head.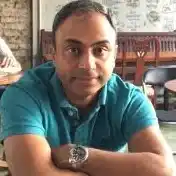 Ajay once wanted to be a strawberry farmer, but now makes his peace by growing brinjals in Karjat on weekends.