The longest strike in BEST's history means my commute to work has taken place in a comfy air-conditioned cab, which shows up on demand. I hate it. Others may have switched to cabs like a kid takes to fries, but I remain stubbornly loyal to the big red bus.
For the past 10 days, my commute to work has taken place in the comfy confines of an air-conditioned cab, which shows up on demand and if I'm lucky, it even allows me to watch TV on a tiny screen. I hate it. I hate it not because Uber and Ola seem to be dead-set on burning a hole in my already-empty wallet, but because the convenience I experience only reminds me of what I'm missing — my usual commute in the big red machine, Mumbai's BEST bus.
I've been a regular BEST passenger for years now, but recently, the longest strike in BEST's history meant the unmistakable red buses have been off the road for the past 10 days. Though the service might have deteriorated over the years, the BEST remains a lifeline for lakhs of commuters each day, and like me, they've been hit hard by the strike. In a city where most of the residents can scarcely afford a private vehicle, the BEST is not only an important mode of transport, but also a hub of community and a source of entertainment.
Though most of my peers have taken to apps like Uber like a fat kid takes to fries, I've remained stubbornly loyal to the public transport system of the city. Again, before anyone accuses me (correctly) of being a poor broke bloke, I'd like to mention that there are things you see on a BEST journey that you never will in a cab, no matter how weird the co-passengers in your Uber pool.
Maybe my Uber-riding friends could glean something valuable from hopping on a BEST every once in a while.
The first time I rode a bus to college, I learned the important lesson of never upsetting an old Maharashtrian woman. A male passenger who refused to vacate his seat in favour of munching on bhujiya sev caught himself an earful. So the next time I found myself under the scrutiny of an old woman with a frown, I knew enough to make way immediately, before I suffered the same fate. On a BEST bus, you learn to look out for others as well as yourself. The passengers seem to share an unspoken bond. I've lost count of the number of times a stranger has paid for my ticket because I've lost my wallet or simply run out of change.
At the risk of sounding like a dated copy of Lonely Planet – India, catching a ride on the BEST bus is possibly one of the best ways to experience Mumbai and meet its people. From the grandiose double-deckers that ply on wide streets bordered by neo-Gothic and Art Deco buildings in South Bombay, to the crowded, noisy, but oh-so-alive buses snaking through the manic markets in Dadar, the routes are as varied as the many facets of this city. From the angry bus driver who hops off the vehicle to brawl with a bike rider, to the kindly conductor who lets a sheepish student ride despite not having money for a ticket, you get a chance to interact closely with every shape and sort of Mumbaikar.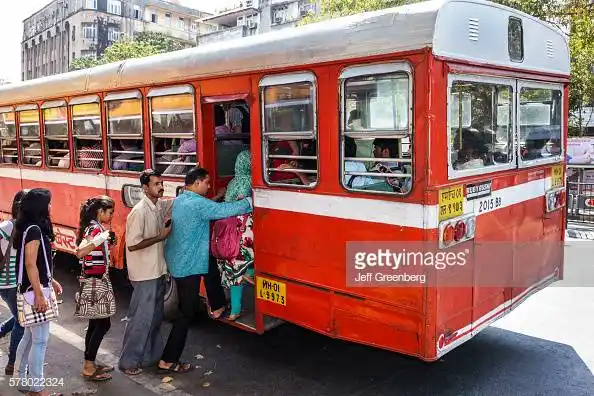 I've lost count of the number of times a stranger has paid for my ticket because I've lost my wallet or simply run out of change.

Image Credits: Getty Images
In a Medium essay titled 'Millennials and public transportation — Why is riding the bus so difficult?', the author suggests that,"The main reason most people don't ride buses is the inconsistency. Buses are often late, and bus schedules are often impossible to read.". While the BEST schedules might not be so complicated, it is true that the buses are inconsistent and often don't show up as per schedule.

Furthermore, the author explains that, "Millennials are willing to use public transit if they are travelling with someone else who knows the bus routes and usual timings. The trouble is, this knowledge takes time to build up and often requires multiple missed appointments while learning when buses come." And the truth is that we are an impatient generation that wants to remote-control the world through our phones.
In my case, my mother and grandmother, who had been commuting in the BEST buses all through their childhood, insisted I use the bus. They helped me figure out the bus routes, told me it won't hurt if I smiled at the conductor kakas once in a while.

Maybe my Uber-riding friends could glean something valuable from hopping on a BEST every once in a while — and that is learn to come out of our self-made bubbles of isolation. In everything we do, we ensure that we're isolated. If we're travelling to another corner of the city then our earphones don't come off until we reach our destinations. If we're with our friends then our phone screens don't go off until the waiter arrives with our food. And on weekends when we're free from pressures of work, our laptops don't shut down until Monday arrives. And that makes me wonder if we even like social contact.
I'm lucky enough to know a place where the people are still real, and not mere extensions of an online avatar, and I don't want to lose it. That's why I'm happy that the BEST workers' labour unions are arriving at an understanding with the government and called off their strike yesterday. From today, I'll be back at my bus-stop, waiting for the 9.32 am bus with a smile on my face, because east or west, BEST is the best.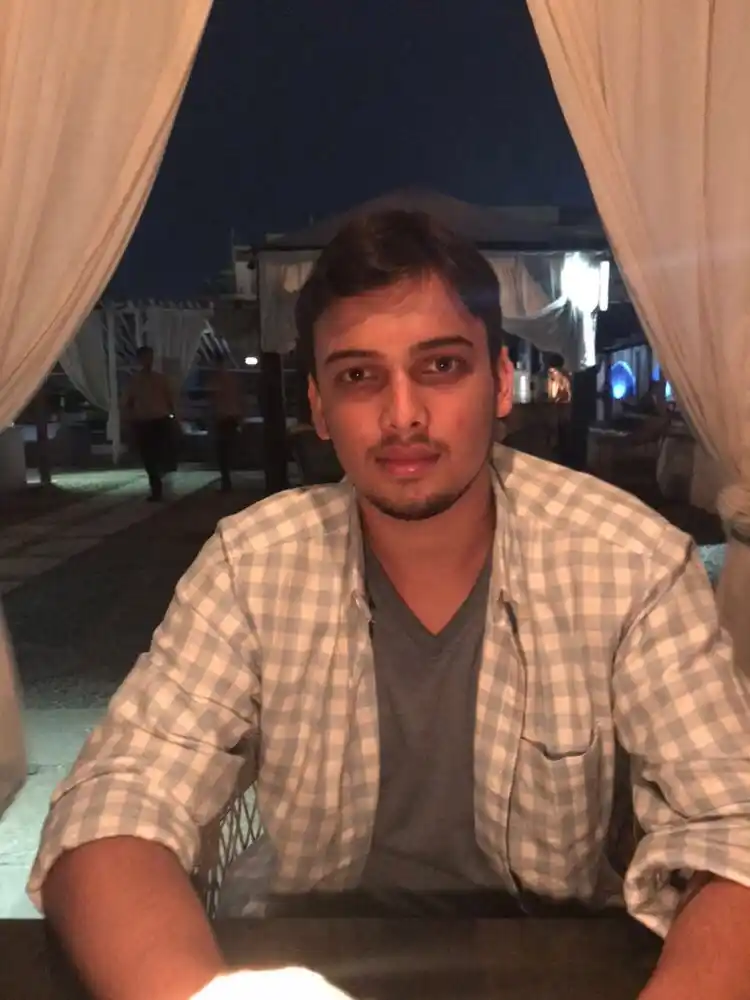 Nihal likes to believe that darkness is more beautiful than frightening. He likes to be called Bambi, a nickname, his friends gave him.