Carry Minati's TikTok roast video, which went viral last week, has been taken down by YouTube after he was accused of cyberbullying. His fans are angry and want #JusticeForCarry.
Social media is a source for infinite drama on a regular day, so when influencers get in on the action, that drama becomes supersized. One of India's most popular YouTubers, Carry Minati (real name Ajey Nagar), is at the heart of the latest controversy after his most successful video, a roast of TikTok and the people who use it, was taken down by YouTube for violating its "terms of service".  Nagar has a following of over 16 million on his YouTube channel, so the takedown was met with a wave of outrage from his fans.
So Carry roasted a tiktoker for warning youtubers and YouTube decided to take down Carry's video!!
That's like slapping your own family member for defending your ass from outsiders!!
Shame on @YouTubeIndia#shameonyoutube #carryminati #justiceforcarry pic.twitter.com/GGBch99vBd

— Deshi Batman (@deshi_batman) May 15, 2020
Nagar, who describes himself as a comedian, gamer, and rapper on his YouTube channel, has a popular series of roast videos where he picks a subject and mockingly tears into it. In online circles, a debate over YouTube vs TikTok had been brewing for weeks, before Nagar released his video titled "YouTube vs TikTok: The End", where he goes after a popular TikToker called Amir Siddiqui. The video was Nagar's most successful on the platform, breaking many Indian YouTube records. The video garnered 7 million views and doubled his subscriber base in a week.
#carryminatiroast
New record for @CarryMinati bhai
Fastest 5M likes .
TikTok ki betiyoo ki tu kha kar la lee
🤣🤣 pic.twitter.com/OHHWvbvJWF

— MAYANK (@Mayank_kul06) May 9, 2020
New record 🔥🔥🔥
20M view
5.2M likes
1.4M new sub
Sirf 24 hours me
Aag lga di bhai ne🔥🔥💥💥@CarryMinati #carryminati

— Aman Sharma (@AmanSha48011047) May 9, 2020
Siddiqui responded with another video, alleging that the TikTok community was the victim of cyberbullying from popular YouTubers. Perhaps it was this allegation that prompted YouTube to take down Nagar's video, or perhaps even the multiple slurs he used in his roast, including some that were discriminatory toward the LGBTQ community. Whatever the inciting factor may have been, the end result was that Nagar's most popular video on YouTube was scrubbed from the platform. And now, his fans are up in arms, demanding #JusticeforCarry.
Youtube can allow all this crap ~~But a guy who is doing right thing video is removed…. We want video back…..

Shame on youtube #carryminati #justiceforcarry #shameonyoutube pic.twitter.com/O30szClhen

— Crusher (@Crusher_ItsRG) May 15, 2020
This was the worst thing that could've happened. Tweet everyone with #justiceforcarry and bring back the video ASAP! pic.twitter.com/3fqdkSSSEB

— Vishal Kushwaha (@vk99685) May 15, 2020
While there was genuine outrage, many also saw the funny side and treated the entire episode as fodder for memes.
Amir siddiqui to youtube policies : pic.twitter.com/sUYbmppaup

— IG : dankbrownkudi (@Ridziiiiiii) May 14, 2020
Carry Minati and 100+ Other youtubers insults Amir Siddiqui

Meanwhile *MEMERS* pic.twitter.com/aEOx2o9eAZ

— सोच से परे✌️ (@dha_memes) May 14, 2020
YouTube vs TikTok or Carry Minati vs Amir Siddiqui isn't the most pressing issue in a country in the middle of a lockdown and a pandemic, but for their fans, this feud supersedes such petty distractions.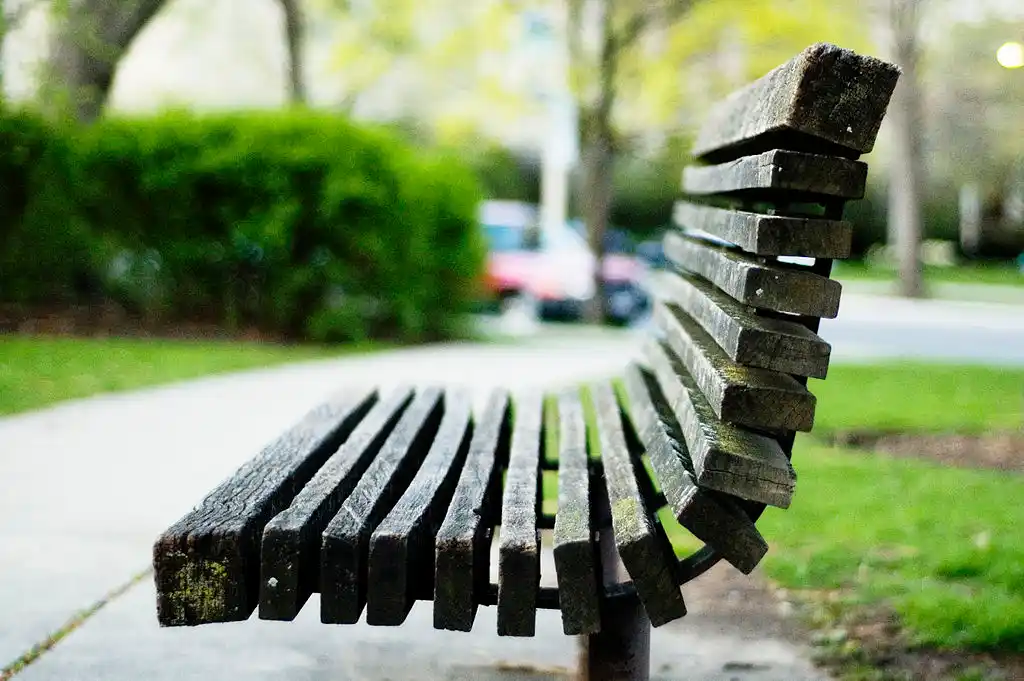 The Arré bench delivers stories that mattress. It hasn't achieved much sofar. But it's getting bedder.