As the fifth edition of Pirates of the Caribbean releases this weekend, it's time to toast the franchise's real hero. I am holding the candle for Captain Hector Barbossa.
Back in the early 2000s, before Johnny Depp became the walking amalgamation of every fever dream Tim Burton has ever had, he was cast as Captain Jack Sparrow. This was a new level of crazy-cool that Depp hit, in a filmography as diverse as Edward Scissorhands, Fear and Loathing in Las Vegas, and Donnie Brasco. So well did the film do and so tailormade was it for Depp's on-the-edge personality that it earned him an Oscar nod, and kick-started a super successful franchise.
Now as the fifth edition of the film, Pirates of the Caribbean: Dead Men Tell No Tales readies for release this weekend, I can detect a palpable sense of excitement among Jack Sparrow's fans. I, however, am not one of them. I am holding the candle for the real hero of the Pirates series: Captain Hector Barbossa.
Of course, Jack Sparrow's OTT antics are hugely entertaining, but without the rest of the characters in the Pirates universe, he'd fall flat on his face. In fact, without the formidable weight and gravity of Barbossa's character, Jack Sparrow would be nothing more than comic relief: a lout with matted hair, too much kohl, and fetid breath you can smell sitting on this side of the screen.
Every great hero needs a foil, and Sparrow's is Barbossa, essayed with admirable flair by Australian veteran Geoffrey Rush. The very qualities that position him as the primary antagonist spur Jack to his feats of heroism. Sparrow is usually a drunken wise-ass. It's why we love him, but let's agree that mythology isn't exactly full of inebriated heroes. It's only around Barbossa that Sparrow goes from tipsy idiot to idiot savant, hatching the craziest schemes and pulling off unbelievable stunts.
It's a pattern that repeats itself throughout the series. If Barbossa had not mutinied and seized control of the Black Pearl, the cursed treasure chest that drives the plot of the first film would never have been found. In On Stranger Tides, Jack needs a lot of assistance (and a little rum) from Barbossa during his hunt for the Fountain of Youth. Hell, Barbossa even brings Jack back from the dead in At World's End. It's no surprise that Dead Man's Chest, where Barbossa is barely present, is considered one of the weakest films of the series. Captain Jack is listless and without purpose until Barbossa appears to energise him.
The Pirates franchise is helmed by canny writers and filmmakers, all of whom are aware of the popular trope of the formidable anti-hero: In fact, it has its own entry on TV Tropes under The Archenemy. This is the one rival whose beef with the hero supersedes all other villains', because it's always deeply personal. Barbossa and Jack were once crewmates whose equation turned sour – a Yin-Yang, with-or-without-you relationship.
Art imitates life and human history is littered with examples of sworn rivals going hammer-and-tongs at each other, such as Tesla and Edison's War of the Currents that brought the world electricity.
Of course, you've seen this before. Did I hear you say Batman and The Joker? Theirs is the best example of a co-dependent relationship fuelled by hate. Another Christopher Nolan film, The Prestige, is a two-hour tribute to how fierce enmity births greatness. Would Luke Skywalker have become a Jedi Master if there had been no Darth Vader to take down? Would Mr India be a Bollywood classic, minus Amrish Puri's rumbling thunderstorm of a voice going, "Mogambo khush hua"? Rama would be happily biding his time in Ayodhya if he hadn't been poked by Ravana.
Art imitates life and human history is littered with examples of sworn rivals going hammer-and-tongs at each other, such as Tesla and Edison's War of the Currents that brought the world electricity. You might not have heard of Edward Drinker Cope and Othniel Charles Marsh or the Bone Wars, but you've certainly heard of Jurassic Park. The legendary rivalry between the two American palaeontologists resulted in the discovery of most of the dinos we saw in the apocalyptic film.
Of course, Cope and Marsh drove each other to financial ruin trying to discredit the other. Edison went to his grave hating Tesla, who, in return, did not mince words when delivering Edison's obituary. Time eventually brought these historic rivalries to their end. Luckily, fictional rivalries have no such constraints.
It seems like no matter how many times Sparrow manages to get one over Barbossa, he bounces back and returns even stronger. He might not be the most imposing villain when compared to Davy Jones, Blackbeard, and the latest addition, Javier Bardem's Salazar, but he's outlasted them all. So this Friday, in his own words, make ready the guns and run out the sweeps – but if you ask me to raise my colours in support of Captain Jack Sparrow, I'll be disinclined to acquiesce to your request.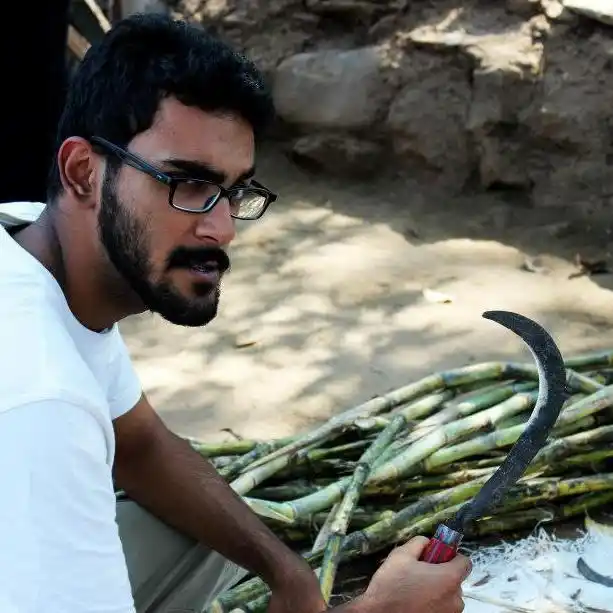 Dushyant Shekhawat really likes his mustache. He grew it himself. You can find him on Twitter at @SeriousDushyant.