As Fantastic Beasts: The Crimes of Grindelwald releases, we finally see the much-hyped Nagini – and she is underwhelming. Should just have asked us, JK Rowling, we're the experts in poorly CGI'd shape-shifting snakes.
Fantastic Beasts has come an awfully long way from its first mention as one of Harry Potter's humble third-year textbooks at Hogwarts. The second instalment in what is slated to be a five-part series, Fantastic Beasts: The Crimes of Grindelwald releases today – but the latest film in the ever-expanding Potterverse has already been making headlines for months.
After the first Fantastic Beasts, starring an appropriately neurotic Eddie Redmayne as 1920s magizoologist Newt Scamander, the prospect of delving more deeply into JK Rowling's wizarding world is an exciting one, and the kicker for fans has been the promise of seeing the backstory of Voldemort's ultimate Horcrux, Nagini.
Throughout the books, Nagini is Voldemort's pet serpent and his closest companion. With The Crimes of Grindelwald, Rowling has dropped a bomb: Nagini is not a snake at all, but a woman who is cursed to live in snake form – what she calls a "maledictus." Audiences will be introduced to Nagini, played by Claudia Kim, before the curse takes hold.
Perhaps predictably for a movie that has been dogged by controversy (following the casting of Johnny Depp), the role of Nagini has sparked another furore. Throughout the film, Nagini is given half a dozen lines and precisely one snake transformation, and spends the rest of her screen-time looking panicked by the proceedings around her. Some have called Rowling out for retroactively inserting a character of colour for extra diversity points, since Nagini's human form was never mentioned in the books. Others have accused her of Asian fetishisation, since Nagini is a downtrodden circus freak with no proper characterisation. Rowling responded with a lesson on the imaginary Naga snake-people of Indonesian mythology – despite the fact that Kim is actually South Korean – insisting that Nagini was an "Asian" woman all along.
Even as Rowling was beginning to grasp the scale of the continent of Asia, Indians around the world were drawing a collective gasp. Naturally, it was only a matter of time before a national hero called Rowling out on her tweet. Fellow author Amish Tripathi quickly set her straight on the true origins of Nagini (India, he said, #SavedYouAClick). But was his truth-bomb enough to dull the sting of our homegrown Naagins being ignored?
Amid the commotion, one thought stood out clearly in everyone's minds: How could this new human Nagini be played by anyone but the iconic Mouni Roy, of our top-rated Naagin serial?
If a woman cursed to live as a snake is a big deal for Rowling, then Roy's Shivanya, a vengeful daughter of two poorly CGI'd shape-shifting parents, will no doubt come as a revelation to her. And Naagin boasts of not one, but two snake-women cousins, whose casting in The Crimes of Grindelwald would be fitting reparations for Padma and Parvati Patil's godawful Yule Ball lehengas.
Throughout the books, Nagini is Voldemort's pet serpent and his closest companion. With The Crimes of Grindelwald, Rowling has dropped a bomb: Nagini is not a snake at all, but a woman who is cursed to live in snake form – what she calls a "maledictus."
Then there's the rich mythological universe that Ekta Kapoor – affectionately known as India's George RR Martin – has built around Naagin. Rowling will no longer need to pull out 20-year-old plot twists and resort to convoluted, last-minute reveals like she does in The Crimes of Grindelwald. Who needs an Obscurial like the hapless Credence Barebone, when you have the all-powerful and easily stolen Naagmani? Why watch Newt Scamander and Co. faffing around with side quests and an impending fascist war, when we can watch Shivanya go straight for the jugular, single-mindedly pursuing her parents' killer?
Besides, no one could accuse Rowling of fetishising Asians with a character that, back on Indian TV, infiltrates a man's house and marries him for revenge, only to lose all her powers as soon as she has sex with him. Because Naagins can only maintain their supernatural shapeshifting as long as they are virgins, Nagini would simply have to be celibate forever. Problem solved.
Naagin also has its own touching, Severus Snapesque scene, wherein Shivanya dies and spurs her daughter on the exact same revenge mission she was on, for one whole season more. For an author who likes to turn every stray detail of her books into its own Hollywood spin-off, the ability of a Hindi serial to endlessly replicate itself for thousands of seasons without changing a single soundtrack, is a dream come true.
If Rowling wants to prove to her fans that she's serious about introducing them to the real Nagini – and is serious about appealing to Asian fans – it's not too late. As for the casting of Claudia Kim? Nagini can always come back as Mouni Roy in the next movie. Rowling will just need to write in a Hindi-serial-patented plastic surgery.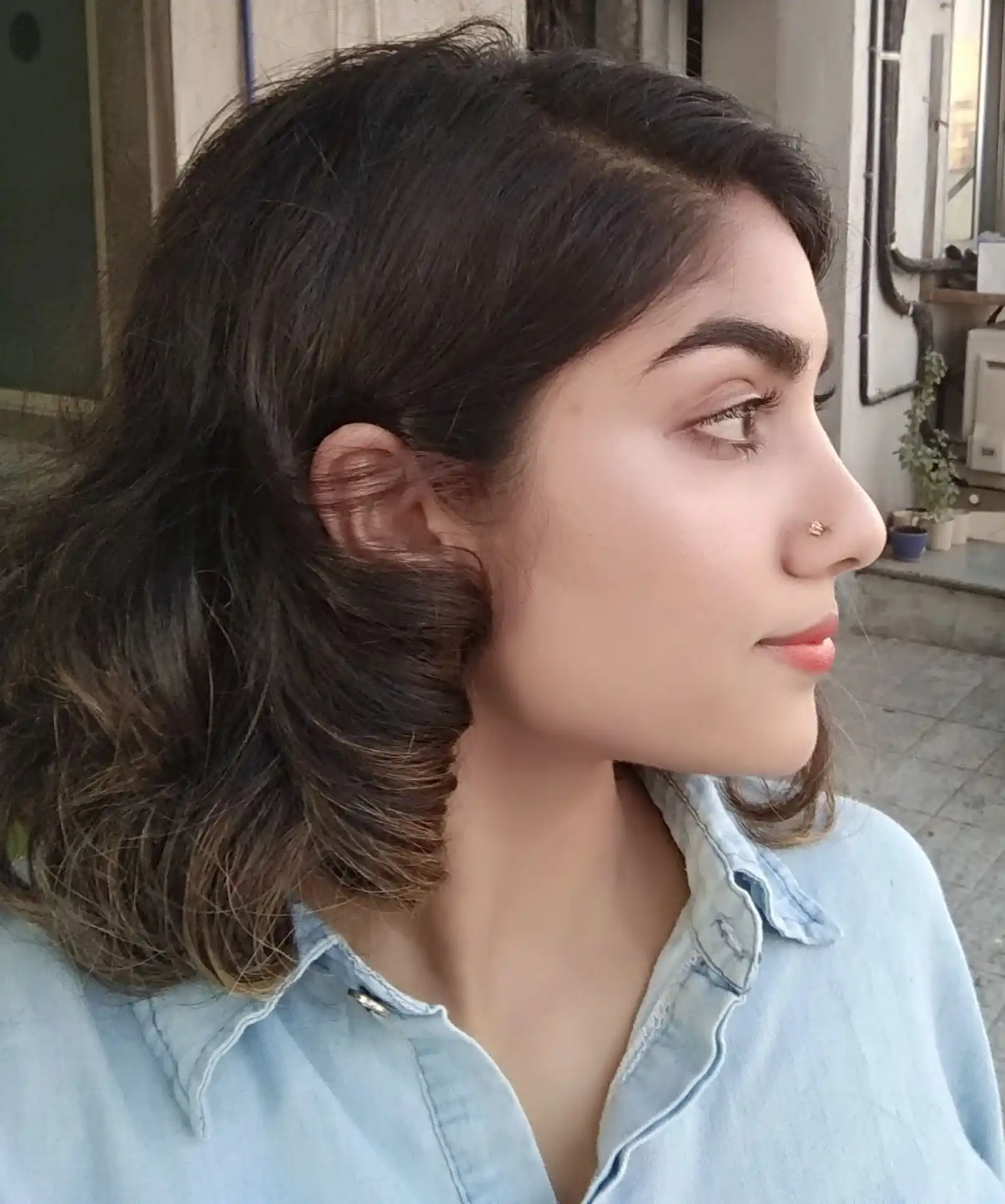 Kahini spends an embarrassing amount of time eating Chinese food and watching Netflix. For proof that she is living her #bestlife, follow her on Instagram @kahinii.