A humble single-celled egg has dethroned Instagram queen Kylie Jenner, making everyone who thinks social media is a place to show off the craft they've spent years perfecting, look like a giant self-promoting twit.
Before the internet came in and rekt aesthetic forever, to be considered a "celebrity", you'd have to maintain a healthy balance between putting your face in everything, always having a perfect hair day, and timing your meltdowns to perfection. Today, thanks to the Baba Sehgals and Dhinchak Poojas of the internet, that bar has been considerably lowered. It's now possible to get millions of followers by literally eating a Tide pod, making everyone who thinks social media is a place to show off the craft they've spent years perfecting, look like a giant self-promoting twit.
Kylie Jenner, the erstwhile Queen of Instagram, learnt this lesson the hard way yesterday. Kylie had a pretty easy ride to the top of social media — she was literally born into a family of Instagram influencers, gave birth to a child of her own on live TV, and crushed the modelling industry with her eyebrow expressions. Sadly, she has also now been knocked off her perch by a still photograph of the humble, single-celled egg. That's all it took. No omelettes, no scrambles, just a normal uncooked, chicken egg.
What just happened? How could someone who has spent her entire life being the darling of tabloids across the world be replaced by something Govinda and Sanjay Dutt eat on Sunday, Monday, and every other day? Does this egg photo provide more value than 15 seasons of Keeping Up With the Kardashians? Sure, it's probably started a quarter of the cat-fights, and hasn't tried to sell us anything yet, but even Tik Tok influencers must be shocked. Kylie is probably now looking at this egg with the same contempt with which Zakir Hussain looks at Omprakash Mishra, and with which random girl from Karol Bagh with 500 followers looks at Kylie.
But honestly, to anyone who's ever been on the internet, this shouldn't have actually come as a surprise. We've always known that social media has the attention of a five-year-old in a toy shop, and is more random than a hippie at the World Economic Forum. A Netflix documentary, The American Meme, even detailed this phenomenon, tracking the lives of famous influencers, like Paris Hilton, and DJ Khaled, to come to the conclusion that the internet hates everything you do, and will forget about you faster than Arnab Goswami reaches a conclusion. Remember when cat videos were a thing? Yeah, it's all alpacas now. Fuck you, cats, your time's up.
All of this would, of course, not be worth spending an extra second thinking about if it wasn't for the sheer number of people looking to have stable careers on social media these days. Almost every active user of social media is a brand by themselves. People who don't just throw food on a plate like the rest of us Neanderthals are "food stylists", normal vacations with friends are now "travel vlogs", and Boys Who Cry Passionately on Musically have more views than most mainstream cinema. A younger friend of mine recently told me that after graduating IIT, he was considering interning with an Instagram influencer, who had a total of 50K followers. What a time to be alive!
There was a time when the Drake meme was the funniest thing to have ever hit the internet. But it took less than a year for a brand like Tinder to use it in an advertisement for their catfish app, and make it the most uncool thing on the internet since facts. And we're supposed to form a viable career out of this? What about old-fashioned things like stability, gratuity, or even career progression?
Let's assume you are actually the first person to invent a whole different form of yoga, or maybe you were born with an exceptional taste in outfits of the day. Even that isn't going to guarantee Instagram fame. As the egg-and-Kylie paradox shows us, it doesn't matter if you're the best at what you do, one unboiled egg is going to swoop in and make all that effort look like Abhishek Bachchan's career. Egg on your face, the yolks on you.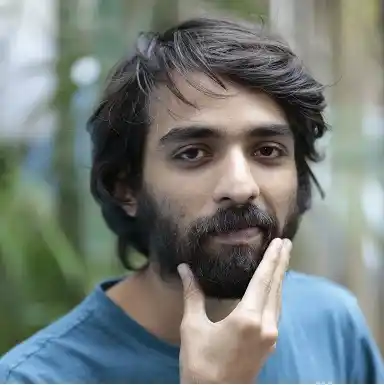 Sagar has lived in Mumbai for most of his life. You can often find him complaining about potholes and local trains when he isn't out having a mediocre time.