Netflix's Unbelievable, that comprises a record of both, how an investigation can go utterly wrong and how one carried out with the highest diligence can afford justice, feels like a defining show of our times. Based on real-life rape cases, the show is as much a reminder of the lapses of law and order as it is a plea that any system is as good as the people enforcing it.
Some of my favourite shows in the last one year have been outings that resisted from contributing to – in the words of writer Kathyrn VanArendonk – the "manspreading of TV", aka the trend of crafting long drawn-out episodes and seasons. 
These shows didn't mistake the length of its episodes and an interminable season run with quality or even prestige. Instead, they revelled in their restraint, exciting with the lifetime of information they managed to concise within a specific time-frame. There was Fleabag, a flawless portrait of modern loneliness that can be watched under six hours and which chose to wrap up its 12-episode run on its own terms. Soon, Chernobyl reimagined the bleak drama – a genre that usually exploits the gravity of its subject to justify eight to 10 episodes – by painting a portrait of systemic apathy that caused and intended to cover up the nuclear disaster, in just five episodes. Equally persuasive were shows like Barry, Easy, Russian Doll, Shrill, Ramy, Succession, Afterlife, and Kidding, all of which either consisted of episodes that ran under 30 minutes or utilised every second of its runtime instead of dragging itself just because they could.
Yet if you zoom out and look at the landscape of peak TV as a whole, these shows are a blip. The dominant narrative for prestige TV remains excess: Game of Thrones has episodes that run over 60 minutes (which in this staggeringly low attention-span economy is an arrogant overreach) and Big Little Lies, initially supposed to be a limited series, practically birthed a second season out of thin air. 
In this age of endless TV then, "limited series" are the last frontiers of economy (as evidenced with Sharp Objects and When They See Us), given that it exists within a category whose very DNA involves treating time as a privilege. And there's no other miniseries in recent months that captures an expansive period of time while simultaneously condensing itself – in the same vein as Chernobyl – than Netflix's Unbelievable, a dramatised true-crime series inspired by real-life incidents. It's a show that boasts of endless flourishes, but most fascinating of all, is how unadorned it remains. Even with one of the most indelible rape cases to mine from, Unbelievable eschews the temptation to embellish its impact with increased runtime or even added fictionalisation.
Unbelievable is a plea that any system is as good as the people enforcing it.
Based on "An Unbelievable Story of Rape", the Pulitzer-winning ProPublica article that was also adapted into an episode of This American Life, Unbelievable chronicles the 2008-2011 Washington-Colorado rape cases and follows two women detectives chase a violent serial rapist. The series, written by showrunner Susannah Grant (nominated for an Oscar for Erin Brockovich) and novelists Ayelet Waldman and Michael Chabon, sticks to the two-track template of its source material: It opens in 2008 when Marie Adler (a sensational Kaityln Dever, last seen in Booksmart), an 18-year-old teen, who has lived out a life in foster care, reports her rape to the Washington State police. In her statement, she claims that a masked intruder broke into her apartment, tied her up, assaulted her for hours, and took pictures of her. Yet, the police, aided by lack of evidence in the crime scene and a general distrust of the inconsistencies in Marie's story, are convinced that she made the whole thing up. They bully her into recanting her statement, close her case without investigating it, and then charge her with filing a false report. 
The story then fast-forwards to three years later in Colorado. Karen Duvall (Merrit Wever) and Grace Rasmussen (Toni Collette), a pair of female detectives from different precincts notice similarities between two demanding rape cases they're handling through sheer chance and combine their investigations. In both these cases, the victims were sexually assaulted by a masked intruder who broke into their apartment, tied them up, raped them for hours, took pictures of them, ordered them to clean up, and left behind barely any evidence. Both of these cases, as Karen, Grace, and the audience learn, also resemble Marie's rape. 
The implication is clear: There was a possibility that these assaults could have been stopped had the Washington Police believed Marie and apprehended her attacker. And in the course of eight tightly-crafted urgent episodes, Unbelievable spans four years, travelling wide to unravel the other victims with identical assaults (one of them was a victim of police apathy the same way Marie was, although she escaped being raped by jumping off her balcony). It juxtaposes Grace and Karen's precise, detailed investigation into the serial rapes with the aftermath of Marie's life, which unravels at lightning speed. Cast as a liar and disallowed from processing her own violation, Marie lives out her prime adult years in isolation as a traumatised, shrunken version of herself. 
The show's premise that hinges on a travesty of justice enabled by ill-trained detectives who treat sexual assault with the callousness of a minor inconvenience, would have been shocking, infuriating, and even a little manipulative had it not been true. But Unbelievable, that eschews drama and emotional manipulation for a bare-boned, clinical approach, sticks surprisingly close to the facts of the case, letting the story tell itself. It exploits the device of a breathless investigation to serve foremost, its victims. While other crime procedurals tend to focus on the cost of justice, Unbelievable stands out for training its gaze on the law enforcement's moral culpability for a victim's burden of trauma.
From the first episode itself, Unbelievable internalises the implications presented by the grey areas of sexual assault, where a rape investigation is an added trauma in itself, and where survivors stand the risk of being dismissed if they don't resemble the id of the "perfect victim". There's an emetic sequence that highlights the insensitivity of the very system meant to protect survivors when Marie goes to the hospital for an exam after reporting her rape. In that scene, she is made to recount her violation several times and the nurses take multiple swabs from different parts of her body without as much making her feel at ease. On more than one occasion, Marie flinches uncomfortably, her confusion further exacerbated when a nurse casually hands her a kit that contains a morning-after pill and information on coping with "thoughts of killing herself". It's chilling how casually that information is slipped in with a glaring lack of empathy to a rape victim as if it cannot be potentially life-threatening.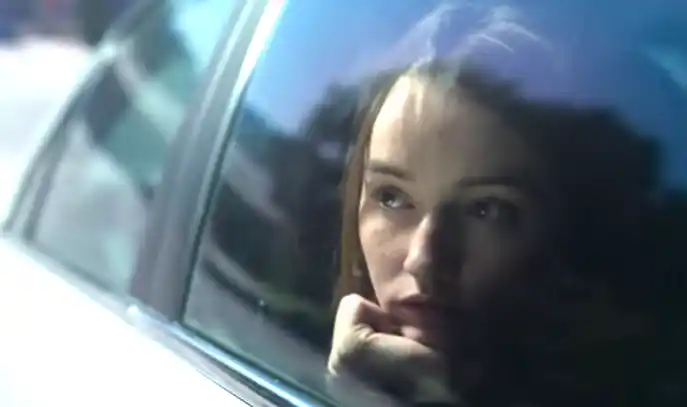 Unbelievable trains its gaze on the burden of trauma.

Image credit: Netflix
In fact, a true realisation of the devastating incompetence of Marie's investigation arrives in the second episode when we realise the different approaches in the handling of two rape victims in distinctly similar situations. In 2011, when Karen records the statement of the college student who was raped in similar fashion as Marie, she's perceptive, sensitive, and disallows the victim from second-guessing herself. Even here, there's a scene involving a morning-after pill and talk of suicidal tendencies, but it's underlined with genuine concern. Unlike Marie's investigators, Karen operates on the assumption that the repressed, unreliable memory of her victim after surviving a debilitating violation, isn't her fault. The proceedings from the second episode onward then, feel not only like an antidote to Marie's fate, but also operate as a record of a dedicated investigation that was stripped off from a rape victim for no fault of her own.
Just like the two timelines in Unbelievable inform the other, the show's two phenomenal leads, Collette and Weaver feed off each other's energy, sharing an electric chemistry that seems like a pin-up model for female bonding (a brief scene where Weaver's Karen admits to Grace that she taught her how not to second-guess herself is impossibly sweet). It's admirable how the makers interpret the trope of having two women in charge who are effectively cleaning up the mess of their male colleagues, without making it derivative. I was particularly taken by how Unbelievable posits a counter to the general idea of "bossy," a gendered shorthand often employed to taunt assertive women through its leads: As Karen, Weaver delivers a delicate performance of a determined investigator who is efficient without being rude and the ever-watchable Collette is a hoot, playing an investigator who refuses to apologise for being demanding. 
In a lot of ways, Unbelievable, that comprises a record of both, how an investigation can go utterly wrong, and how an investigation carried out with the highest diligence can afford justice, feels like a defining show of our times that confronts the intricacies of sexual assault and survivorship. It's a worthy evidence of the power of both a TV adaptation to enrich the contents and the reach of an existing story in a way that can't be replicated by any other medium. It's also a crime drama that invests in its performances (the cast is consistently excellent) and not on its cliffhangers. And, most of all, the show delivers emotional heft in throwaway scenes and lines instead of being weighed down by trite messaging. In one sequence, Grace yelling "Where's the outrage?" is enough to drive home the neglect of an entire system that fails rape victims. 
But more important, Unbelievable does what very few shows centred around sexual assault have managed to do: It debunks the black and white narratives of the social and systemic politics of rape. The victims in the show represent different demographics; it makes an effort to touch upon the extent of emotional labour performed by female investigators in delicate cases of sexual assault as compared to their clueless male counterparts; and approaches the pitfalls of a judiciary system that tilts unerringly tilts in favour of perpetrators head-on, without villanising anyone. In doing so, it proves that a crime procedural doesn't need to be consumed by its need to be hard-hitting for it to be powerful. 
Unbelievable then, is a reminder of the unreliability of law and order. And a plea that any system is only good when people choose to enforce it, a potent thought captured by a standout final phone call that intertwines fiction with facts to paint a portrait of closure that is unbelievably moving.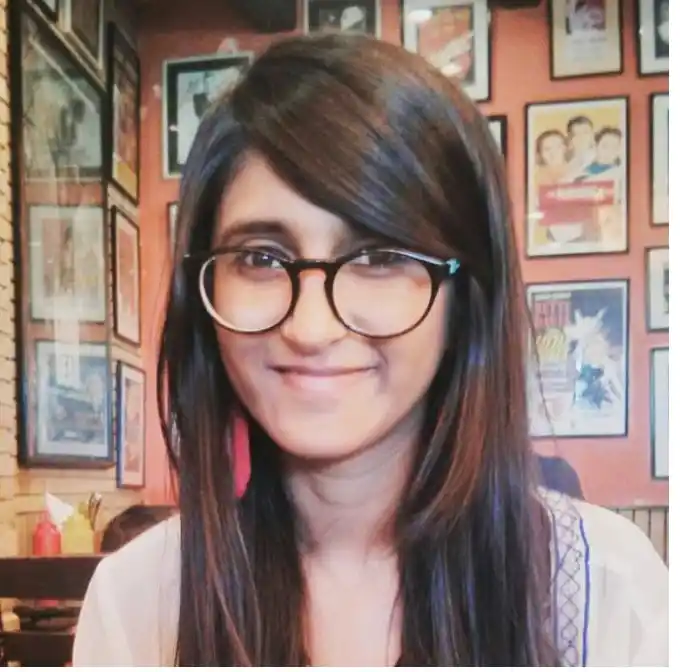 When not obsessing over TV shows, planning unaffordable vacations, or stuffing her face with french fries, Poulomi likes believing that some day her sense of humour will be darker than her under-eye circles.