Woodstock has been replaced with Coachella and Electric Zoo, and "Drop Bass Not Bombs" is the new "Drop Acid Not Bombs".
Afew months ago, I met a sweet young girl from Denmark at a friend's house in Bandra. She looked like what my friends and I would label the "pixie mafia" – feathers in her hair, combat boots on her small feet. She had just come back to Mumbai after travelling on what she, and many others, now call the "hippie trail" (Goa–Gokarna–Hampi).
While we were talking, she coughed, and her throat conjured up something as green as her hair. We looked at her alarmed, but she didn't seem bothered. "Oh no, that's nothing to worry about, this is all the medication I need," she said, pointing to the joint in her hand. "I don't smoke cigarettes, anyway…. except when I'm on MDMA."
And there we have it: the neo-hippie; the new-age messiah of love, peace, and happiness; the dysfunctional progeny of a generation of free spirits, musicians, and gurus.
That night, the longer I continued my interaction with her, the more the conversations revolved around drugs, travel, and spirituality. I'm hardly a cynic but at this point I began to question the romance that surrounds the "Woodstock Generation".
Is it the philosophy, the strong activism, the renowned music, or just the sense of fashion and drugs that has been left behind as the legacy of this generation of easy riders?
***
Let's go back to the beginning. The "hippie" culture of the 1960s was primarily a youth movement that began in the United States, slowly moving into other European nations, where it gradually emerged into a subculture. This original "hippie" movement was inspired by the works of Friedrich Nietzsche, Hermann Hesse, Goethe, and Eduard Baltzer. The idea was to show the finger to urbanisation and promote communal living. By 1965, the hippies had become an established group in the United States, and saw Beatniks like Allen Ginsberg crossover into this movement.
These hippies of the '60s championed causes such as eastern spirituality, eco–consciousness, sexual liberation, the war against Vietnam, and anti-nuclear weaponry. This lifestyle had begun to inspire millions of people – musicians and writers most of all. (Take The Beatles for example, who moved another million with their hippiesque ethos.) The ideas at the time revolved around getting "turned on", if not to drugs, then beauty.
However, the incessant media coverage and hype around the standard of living led to the rapid decline. It is reported that a visit to Ashbury, which had by then turned into a sanctuary of loafers, is what motivated George Harrison to give up his use of LSD. Woodstock, 1969, proved to be the final blaze of a generation that was on the road to dimming its own glow. The once pro-peace society had turned into an aggressive anti–war movement. The drug use, the psych-outs and the trips began to take their toll on the generation. The spirit of love and consciousness was facing a miserable demise.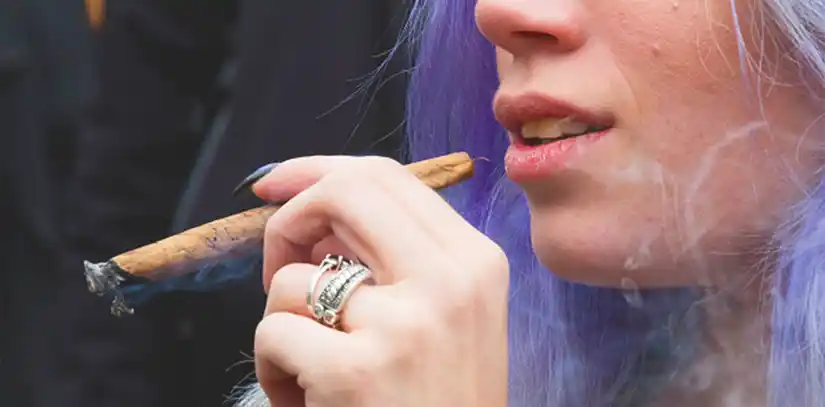 The only thing new-age hippies seem to have maintained is their obsession with weed and transcendental meditation.

Pacific Press / Getty Images
Now, the 21st century has seen the rise of the neo-hippies, like the green-haired girl – self-proclaimed nostalgias of the "flower children". The only thing new-age hippies seem to have maintained is their obsession with weed and transcendental meditation.
The neo-hippies belong to a generation that is too fascinated by its sense of awareness to ever truly be free. While the original movement sought to break away from its inauthentic way of life, today we are determined to substantiate our lives by cataloguing and exhibiting our achievements and experiences, in the anticipation of support from peers.
While we "like" and "comment" on everything, the internet, inherently, is no place for positive vibes, but a drain of nameless loathing and negativity. Generation shit storm with a deceived sense of individuality.
So while they would like to believe that they are the children of the hippies, they need to think about whether their politics, music, drug use, and lifestyle allow them to assume this reputation. Otherwise they're just a tie-and-dye rendition of that spirit.
Woodstock has been replaced with Coachella and Electric Zoo, and "Drop Bass Not Bombs" is the new "Drop Acid Not Bombs", and all forms of eastern spirituality are denoted by women wearing a bindi.
While marijuana still remains a popular choice, it simply isn't enough. MDMA, fondly known as Molly, is the new choice drug at "festivals".  These festivals, sponsored by Tuborg, or Carlsberg, will set you back by a minimum of Rs 5000, which makes any comparison to Woodstock, pointless. Still, your presence at any of them will allow you to identify yourself as a "modern hippie" and get you Facebook cred.
Hippie fashion, meanwhile, has become a medium for image manipulation. Almost 50 years later, we see girls immortalising the words of Scott Mckenzie ("If you're going to San Francisco, be sure to wear flowers in your hair.") at music festivals around the world.
Those flower wreaths were made by hand; they symbolised a rebellion. Now, like the green-haired girl, you can just buy one at H&M or Forever 21, and congratulations, you're in.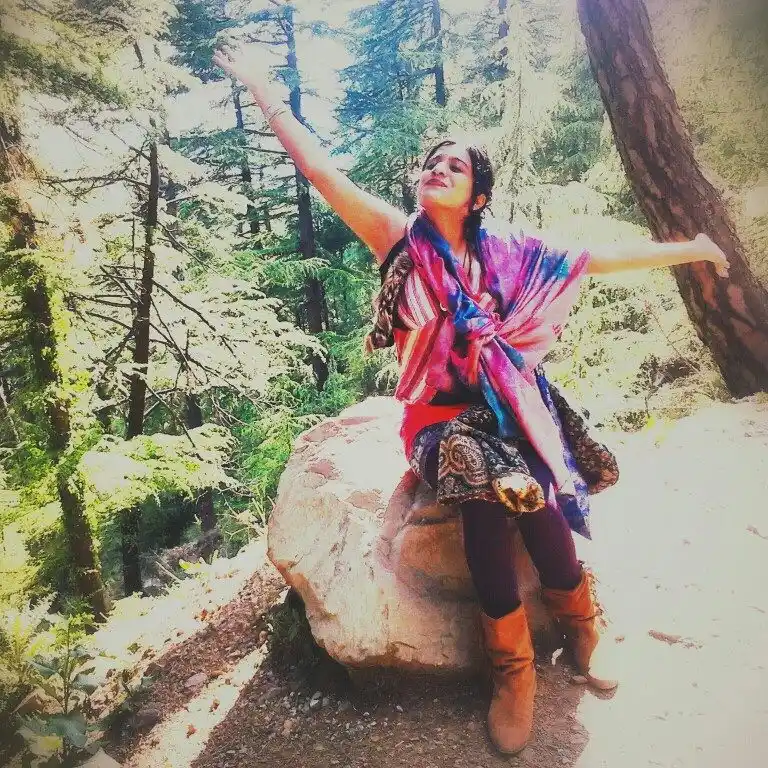 Afreen is a traveller with an interest in environment. She believes strongly in karma and hates small talk.