Mira Nair's A Suitable Boy, which premiered on BBC One, has received raving reviews from critics. When will it air in India? Nair drops a hint.
It's rare to come across book adaptations that translate to the screen with the same thrill and emotion that a reader experiences while indulging in a written story. However, Mira Nair's A Suitable Boy, based on Vikram Seth's popular novel of the same name, has been welcomed with raving reviews and we can't help but be excited!
After years of loving & matchmaking, I offer you #asuitableboy.

May you enjoy the ride.

Episode 1 – Sunday, July 26 @BBCOne 9pm. pic.twitter.com/NshMiiyb1O

— Mira Nair (@MiraPagliNair) July 25, 2020
The first episode of the six-part series premiered on BBC One on Sunday night and social media has since been abuzz on seeing one of their favourite stories come to life.
For starters, filmmaker Sujoy Ghosh was left both happy and deeply impressed with the pilot episode. "[…] dil khush ho gaya," he stated in a tweet.
really enjoyed the first episode of a suitable boy. so nicely done. and such a superb cast. dil khush ho gaya.

— sujoy ghosh (@sujoy_g) July 26, 2020
Termed as a "modern classic" by Nair, A Suitable Boy tells the story for four families in the years following the Indian Independence and Partition. Shot predominantly in Lucknow, the stunning locations and high production value left viewers in awe.
Beautiful cinematography and location. I have a feeling this won't end well though for all concerned. Going to be a tearjerker, right? #ASuitableBoy #VikramSeth @BBCOne

— Catherine (@_CatChapman_) July 26, 2020
Historian William Dalrymple could barely hold back his congratulations, as he complimented Nair on her series dubbing it "a hit!"
Very, very, very good opening episode for #ASuitableBoy. Congratulations @MiraPagliNair– lots of brave decisions & pitch perfect in a million ways. I watched with a room of people, half of whom knew India well & half of whom did not. All loved it. Tabu especially magnetic. A hit!

— William Dalrymple (@DalrympleWill) July 26, 2020
Also, can we take a moment to appreciate these stills of Tabu from the series? Magnetic indeed!
I just come here to say: TABU IN A SUITABLE BOY

thank you pic.twitter.com/HFqGjvWafM

— dee (@heysaathiya) July 27, 2020
With an assembled cast of 113 actors, with Tabu, Ishaan Khatter, newbie Tanya Maniktala, Rasika Dugal, and Ram Kapoor in the lead, A Suitable Boy is being looked upon as a "milestone for Asian representation" in the western media.
'We have only seen glimpses of Indian culture': Why 'A Suitable Boy' is a milestone for Asian representation https://t.co/vQ5DhPoEEx

— The Independent (@Independent) July 26, 2020
Besides its lavish production and brilliant casting, the miniseries is also being lauded for its music score, co-written by Anoushka Shankar.
#ASuitableBoy on @BBCOne is pure class.A beautiful tribute to a remarkable book about love,faith politics & culture told with mesmerising music,poetry & lavish production.Great casting with likes of Tabu,Vinay Pathak,Ram Kapoor and Randeep Hooda. Finally a TV show worth watching!

— Raj Kaur Bilkhu (@Journo_Raj) July 26, 2020
Beyond stoked to finally experience @MiraPagliNair and @RealVikramSeth #ASuitableBoy music by the ethereal @ShankarAnoushka can already feel the wild ride whimsyhttps://t.co/rSmaZwAIzU

— Malaeka Bader (@malaeka_bader) July 26, 2020
But not everyone is impressed. A Suitable Boy has attracted criticisms, largely due to the actors' accents and for the enforced stereotyping of Indians.
Ten minutes into #ASuitableBoy and it is painfully clear that this series was written for a predominantly white audience. And as much as I want to give it a chance, I'm too aware of its colonial/Western stereotypes. The makers could have had a lot more faith in their audience.

— Meera Navlakha (@meeranavlakha) July 26, 2020
Critic Raja Sen said he was mortified.
Suitable? No, ma'am.
I was mortified by the first episode of Mira Nair's #ASuitableBoy. My #review.https://t.co/UX6e68gMtP @Mint_Lounge

— Raja Sen (@RajaSen) July 27, 2020
Others are less than impressed by the adaptation being limited to far-too-short-to-be-true-to-the-original six episodes.
It's ignorantly woke to criticise A Suitable Boy for being in English. Vikram Seth wrote it in English. I'm also not sure about cutting out the "fat". It's a saga. A standard 6 part boxset may not do it justice. https://t.co/3VRdfB1feI

— Cancelled Dad (@FrankEd1967) July 27, 2020
Even so, we can't wait to have a look at A Suitable Boy by ourselves! Can Netflix hurry up and give us a date already. There's much to look forward to.
So many people tweeting about #ASuitableBoy when lesser mortals have to wait for months before Netflix drops it. Totally feeling like an outsider. Left out of the TV series mafia. Want to go on Republic TV and whine now. 😞

— Sohini (@Mittermaniac) July 27, 2020
Not true. #ASuitableBoy plays on BBC1 – only in UK – on July 26th at 9pm. Netflix has it for the world (except USA and China) but will be later, maybe in September, date not yet announced. Thanks for the love! https://t.co/GuuYny629P

— Mira Nair (@MiraPagliNair) July 19, 2020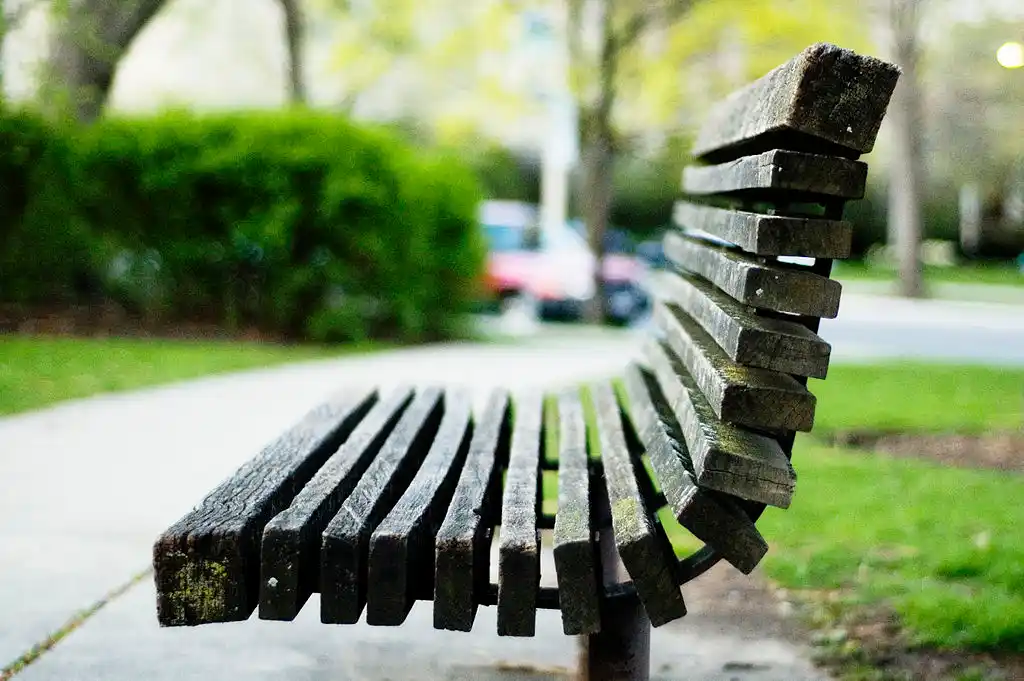 The Arré bench delivers stories that mattress. It hasn't achieved much sofar. But it's getting bedder.