Super Deluxe rests at the intersection of three stories where our greatest beliefs are pitted against lethal ills: god vs porn, marriage vs a woman's right to sexual pleasure, and family vs freedom.
One of the lasting moments in Thiagarajan Kumararaja's dark yet oddly comic Super Deluxe, comes in its beginning minutes when Mugil, a betrayed but creative husband (a lively Fahadh Faasil) performs his angst in front of his wife's dead lover. Mugil has only just discovered that the lover died in their home – on their bed – mid-coitus with his wife, Vaembu. An acting student in a loveless arranged marriage, a seething Mugil instantly blames Vaembu (Samantha Akkineni) for shaming him and the honour of his family. Yet, he also decides to help her dispose off the body. When she steps out of the car, he turns to the body placed in the backseat and launches into a diatribe. No one thinks about the consequences, he moans, guilting a dead man about the intensity of the hurt that he now has to contend with. It soon becomes clear that Mugil isn't as concerned about his feelings being invalidated by his wife's infidelity, as he is about his ego being battered. 
It's a relentless moment, that succinctly reveals both Mugil's helplessness and his pride: To him, his wife sleeping with another man, is first and foremost, an irreversible blow to his masculinity, rendering him almost incapable to defend his own standing among his friends. It's this thread, society's perpetual dependence on a woman's actions to boost the male ego, that remains one of the predominant themes of Kumararaja's supremely existential second feature (Super Deluxe was co-written by three other directors).
Clocking in at three hours, the film that comes eight years after Kumararaja's Aaranya Kaandam, revolves around humanity itself – its contradictions, assumptions, and arrogance. Its plot rests at the intersection of three fragmented stories that pit life's greatest beliefs against lethal ills: there's god vs porn, marriage vs a woman's right to sexual pleasure, and family vs freedom. These three tracks unfold in the other's vicinity and by extension, spill over into each other's universes – sometimes with alarming ingenuity (like a flying TV set punishing an assaulter), and at times, questionably. But all of them, convincingly ruminate on the rigidity of gendered expectations and lay bare the toxicity of Indian masculinity, which, as the film suggests, when enmeshed with morality becomes the biggest obstacle to life itself.
Super Deluxe's second – and most dazzling – track involves an absent husband who suddenly reappears in his wife Jothi and young son Rasakutti's life seven years after abandoning them – only, he is now a woman named Shilpa (a tender Vijay Sethupathi). On the one hand, the world refuses to recognise Shilpa's freedom, chastising her for daring to become a woman. But Rasakutti, on the other hand, is overjoyed to witness the return of the parent he yearned for – the only person whose love for Shilpa remains unaffected by her gender.
The detailed make-up of Kumararaja's almost hallucinogenic takedown of a human existence that is obsessed with ascribing meaning to the mundane, is never not enthralling.
The film is rounded up by a track about four hormonal friends whose dedicated pursuit of 3D porn (a clever scene that shows them meekly renting a porn CD from a neighbourhood video shop offers plenty of laughs) leads them to an uncomfortable discovery: One of the boys realises that his mother Leela (Ramya Krishnan) used to be a former porn star (Krishnan famously played the morally upright matriarch in the Baahubali franchise). But then, tragedy befalls and he's rushed to the hospital, leaving his parents – including his religious godman father – to tussle between leaving it up to the will of God to rescue his life or letting a surgery do its job.
Super Deluxe revels in eking out comedy from the depravities of humanity and never stops pointing out male double standards: A boy sees nothing wrong in the consumption of porn, designed for male pleasure but also willingly subscribes to society's mentality of punishing women who dare to star in this pursuit of male pleasure. A husband chides his wife for disregarding the concept of marriage to have sex with another man but also promptly agrees to offer her on a plate to a horny police officer who blackmails them. A godman finds salvation after the destruction of his faith, and finally, a transwoman, who plans on deserting her loved ones the same way society is destined to leave her behind.
Kumararaja pushes these ideas to show how men internalise the act of shielding their masculinity as a way of life and how our systems encourage men to oppress women in the name of morality. It's no wonder that the young Rasakutti is the only male protagonist in Super Deluxe whose empathy remains uncorrupted by toxic masculinity. The director's irreverent filmmaking pokes fun at the male ego, but more importantly, it also dissects and critiques the social order that nurtures it and turn women into victims of the Indian moral code. As a result, none of the female protagonists in Super Deluxe sacrifice their desires or get "punished" for daring to make their own immoral choices. Even Shilpa's transformation as the parent her son needs feels like a resistance against societal diktats.
Super Deluxe crafts an explosion of moments stitched together in disconnected timelines that dispense a towering and uninhibited viewing pleasure – even when its leap of faith falls short. Yet, through it all, the detailed make-up of Kumararaja's almost hallucinogenic takedown of a human existence that is obsessed with ascribing meaning to the mundane, is never not enthralling.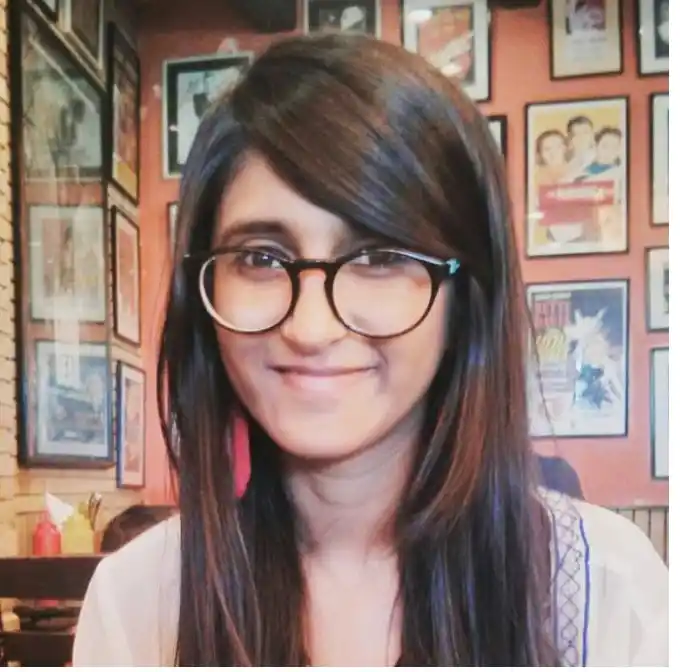 When not obsessing over TV shows, planning unaffordable vacations, or stuffing her face with french fries, Poulomi likes believing that some day her sense of humour will be darker than her under-eye circles.