Visually stunning but supremely vacuous, The Fabulous Lives of Bollywood Wives is a glistening heap of mediocrity, except for the binocular-wielding one-woman crime patrol of Juhu, Maheep Kapoor.
This year has seen us stuck at home, glued to the churn of reality shows on Netflix — from Tiger King to Nailed It! to Too Hot to Handle — all viral sensations that made us a little grateful to be safe from both Covid-19 and Joe Exotic. So it was only a matter of time before we would see our very own desi version in the form of The Fabulous Lives of Bollywood Wives: a look into the glossy day-to-day of four women from the Mumbai suburb of Juhu, where big stars make their homes.
But Bhavana Pandey, Maheep Kapoor, Seema Khan, and Neelam Kothari Soni are not exactly the Bachchans. Respectively, they are married to '90s heartthrob Chunky Pandey, Anil Kapoor's less-famous brother Sanjay, Salman Khan's less-famous brother Sohail, and TV actor Samir Soni. Additional glamour is sprinkled on in the form of special appearances by Bollywood wife-in-chief Gauri Khan, top TV producer Ekta Kapoor, and Karan Johar, whose Dharmatic Productions is behind this supremely vacuous, visually stunning show.
Unfortunately, there is not much meme-worthy Real Housewives drama to be vicariously enjoyed through the course of Fabulous Lives. Seema and Bhavana, who are actually niece and aunt through Chunky, get into a fight that is never explained. KJ0 sets up a lunch date, apparently for the sole purpose of slinging pointed insults at each of the Bollywood Wives as if they have come to sit on his Koffee with Karan couch. Neelam, once a popular actress, dithers over returning to the industry while primly refusing to do anything edgy because she is a wife and mother. Vapid young starlets like Ananya Panday and Jahnvi Kapoor drift in and out of this orbit, wearing gym clothes and contributing nothing.
Of all the wives, Maheep has no pretensions of running a business, or indeed, having a life beyond her beloved kids.
Yet, somehow, a star has emerged from this glistening heap of mediocrity in the form of Maheep, mother to baby socialite Shanaya and the binocular-wielding one-woman crime patrol of Juhu. Maheep kicks off the series with her frenzied and prolific packing for a Paris trip, where Shanaya is to be "launched" into "society" at an honest-to-god debutante ball, Le Bal. Of all the wives, Maheep has no pretensions of running a business, or indeed, having a life beyond her beloved kids. When her husband Sanjay expresses the refreshingly down-to-earth hope that Shanaya's head will not be turned by Le Bal, Maheep shoots him a glare that Bollywood Wives viewers have come to recognise as terrifying.
And when Shanaya is predictably trolled after the event, a distraught Maheep turns to none other than social media's favourite son, her nephew by marriage, Arjun Kapoor. Forget pearls of wisdom on the pitfalls of fame; the best part about this whole scene is when we learn that Maheep owns two pairs of binoculars and uses them to spy on the neighbours. "I'm not crazy!" Maheep insists, as Arjun fondly reminisces about the time the whole family creeped on the Abhi-Ash wedding from their terrace. It's moments like these that make Fabulous Lives worth watching despite the slog through boring rich-people problems, and Maheep is the Bollywood wife we truly deserve. If the hit series is to have a second season, I would come back only to see what fresh stress-rash is plaguing her.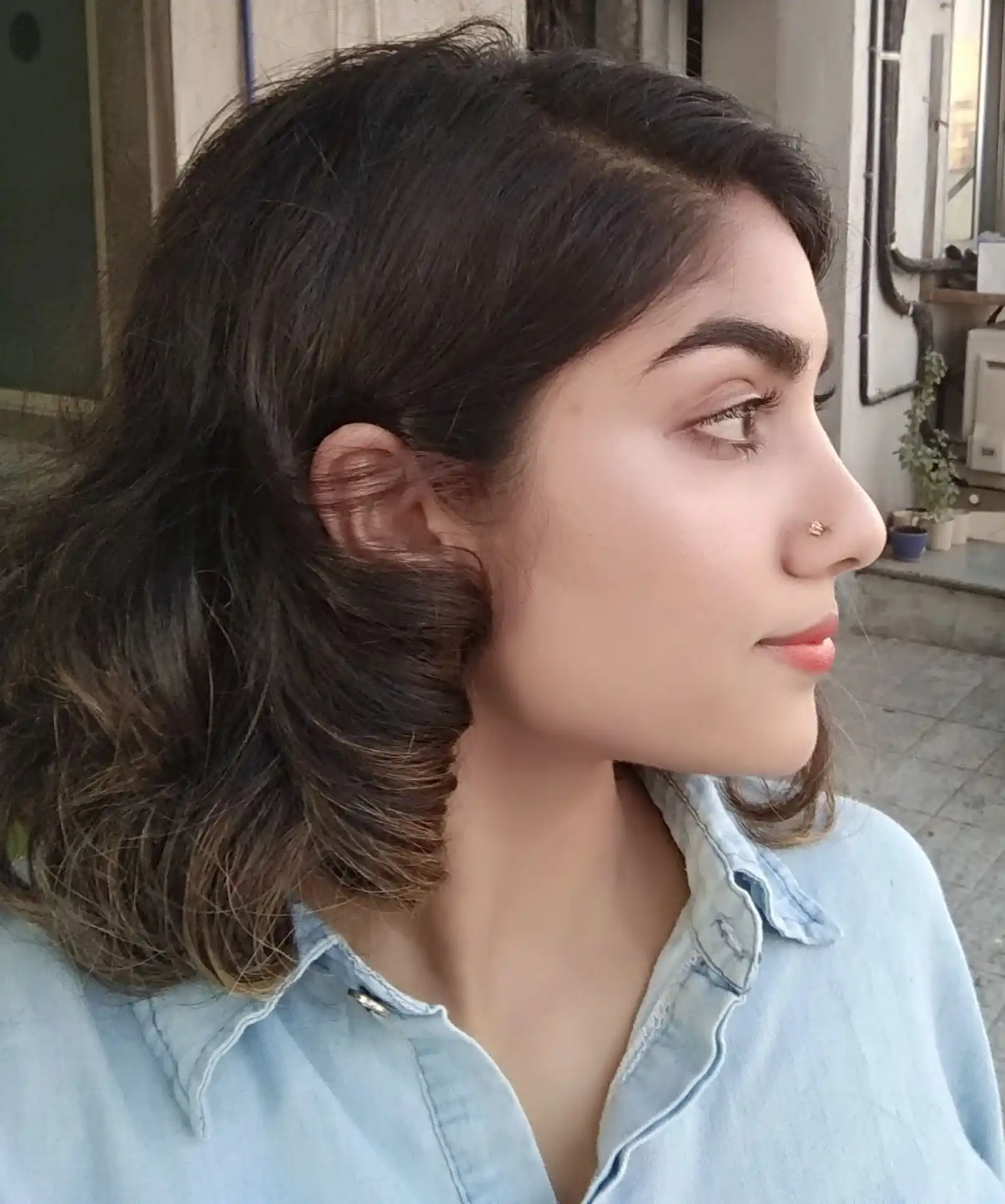 Kahini spends an embarrassing amount of time eating Chinese food and watching Netflix. For proof that she is living her #bestlife, follow her on Instagram @kahinii.