2017 has proved that social media is a great teacher; one that gave us some pretty hard-hitting lessons.
This year stood testament to the accuracy of the millennial saying, "Life is what happens when you're busy refreshing your social media feeds." Life indeed did happen while we ate, slept, and breathed the internet this year. But 2017 also proved that social media is a great teacher. As far as this year was concerned, our millennial bible delivered some pretty hard-hitting lessons.
We started out with early tutorials when our social media fraternity wasted no opportunity to outrage against the inherent sexism of the "thriving" Indian comedy circle. A panel discussion comprising stand-up comedians ended up featuring only one woman comedian, as opposed to the plump number of five male comedians on this almost-manel.
As if it weren't bad enough that women comedians were grossly outnumbered, it was made worse by the fact that all the male comedians seemed to have expressed their thoughts about sexism in the business before she could. Even though the question was directed at the woman comedian. One would assume that the fracas over this would have ensured that media outlets did some introspection and learned their lesson.
But a respected magazine recently failed in its noble effort to find even one woman comedian for its cover. For its anniversary special, the magazine profiled the comedy scene, with insights from nine male stand-up comedians like Sorabh Pant and Varun Grover. Aditi Mittal, the only woman "fortunate" enough to be contacted for the story (also the only one in the aforementioned almost-manel), was however tasked with giving an enlightening byte about sexism in the comedy industry.
Next on the syllabus was laying bare the second-hand embarrassment our Bollywood celebrities, the same ones we adore and put on a pedestal, are capable of spreading due to their verbal diarrhoea. The performances started out with Sidharth Malhotra putting out an insensitive tweet promoting his upcoming film at the time, A Gentleman, in the wake of the riots that took place in Haryana following Dera Sacha Sauda chief Gurmeet Ram Rahim Singh's rape verdict. It was followed by Rishi Kapoor continuing his peculiar hobby of using Twitter as his personal battleground to abuse anyone. And ended with Twinkle Khanna aka Mrs Funnybones cracking "unwise wisecracks" under the guise of supporting her nationalistic husband.
2017 is proof that we are all living in Taimur Ali Khan's world, and are just lucky to be passing by.
But, it's also been a year where Bollywood has utilised the power of social media to unite over the right kind of issues, such as making an ancient Pahlaj Nihalani unsuccessful in stopping the revolution that "female-oriented" films like Lipstick Under My Burkha heralded. They even called out the dangerous precedent set by a fringe outfit that garnered relevance by protesting Sanjay Leela Bhansali's, fictional version of history. This mobilisation was indication that maybe there's some hope left for our film industry after all.
The year 2017 will also also be remembered for being the year of unfettered protest. One that has been headlined by women all across the world and led to the outing of hordes of powerful and revered men as sexual harassers. And all of this on the back of a powerful hashtag. The fall from grace of several powerful men has been the result of numerous women brave enough to yell #MeToo.
Closer home, women chose their paths of dissent through a widely debated "list" championed by Raya Sarkar, a revealing Medium post against TVF's Arunabh Kumar, and joining hands to ensure that a Malayalam A-lister didn't go unpunished for his involvement in a heinous crime. The most important lesson social media dispensed this year is that it doesn't matter if a woman screams from a rooftop or from the comfort of her home. What matters is that they are now determined to go to any lengths to be heard.
Extending the "Sonam Gupta Bewafa Hai" streak, this year residents of social media displayed their magical ability of turning literally anything into a meme, not letting any honeymoon picture of #Virushka go unphotoshopped. On the other hand, the emergence of the new networking site, Sarahah, that allowed its users to give anonymous feedback reiterated what we all knew: Anonymity is best exploited when it's on social media.
Last but not the least, a one-year-old (almost royal) baby's complete domination over social media trends, newsrooms, Instagram feeds, and our fragile, weak hearts right from his arrival to this world, taught us the most important lesson of 2017. That we are all living in Taimur Ali Khan's world, and are just lucky to be passing by.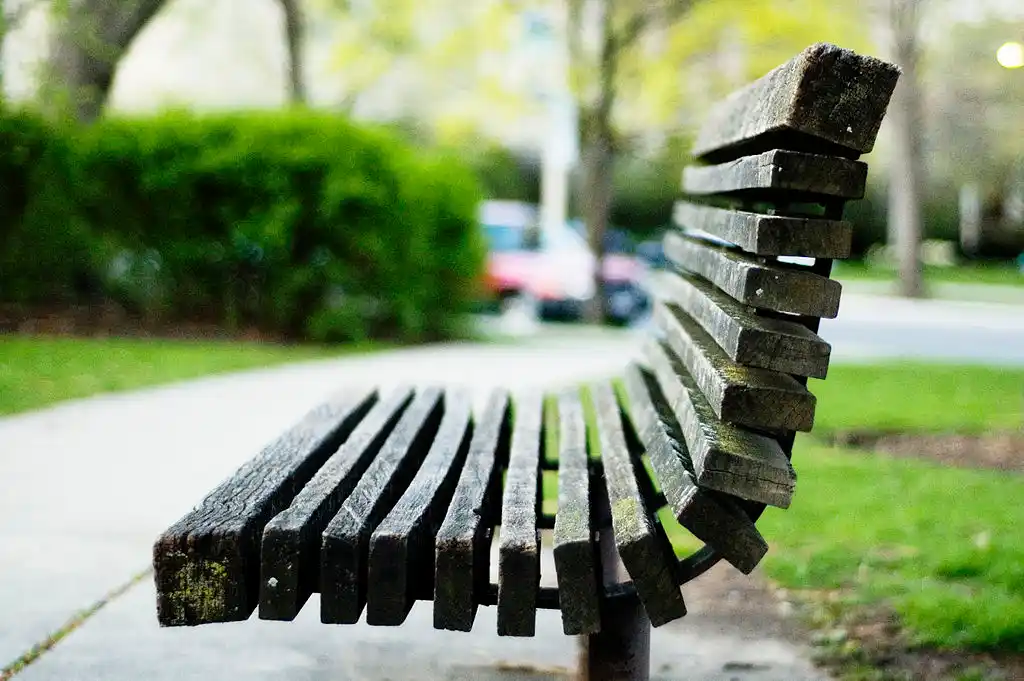 The Arré bench delivers stories that mattress. It hasn't achieved much sofar. But it's getting bedder.