It was only in 2014, when all of India was talking about the saffron wave, India's millennials were lost in Snapchat's simple world of disappearing pictures. Four years on, after Kylie Jenner's deadly tweet and a much derided interface update, it is finally time to bid the app farewell.
A few months ago, boredom found me surfing through Facebook. I landed upon a status posted by a college senior, which read, "I had the most lit Ola ride this morning. Add me on Snapchat to share my happiness." Usually, statuses like this can be waved off as just another drop in the online ocean, but the comments section was full of gems like these.
"Bro Snapchat is dead."
"Listen yaa, nobody Snaps anymore."
"Uncleji, kids these days don't use snapchat. #rekt."
The demise of Snapchat was announced by those who once swore by it – millennials.
Having used it all through my college years, I was no stranger to the addictive confines of the Snapchat universe. Maybe this is why I couldn't help but wonder how Snapchat had met such a dire end.
It was only in 2014, when all of India was talking about the saffron wave, we were lost in a simple world of disappearing pictures. A world where people didn't worry about flawless selfies, curated captions, or how many views their posts received. It was a world for friends who revelled in distracting each other with ugly selfies of dangling triple-chins, people who fancied having dog ears, and anyone who thought playing 10-second clips in slo-mo is funny. It was a brand new, shiny, digital toy and we had just begun to discover its various features.
Snapchat's world of disappearing pictures that was once manna for the masses, was no longer fascinating.
In a world where the prying eyes of parents and relatives had creeped into our Facebook timelines, Snapchat was a happy place for millennials to project #moods and #feels. While Facebook was rife with crude requests for "bobs and vagene", Snapchat provided us the polite alternative, "send n00dz". It taught us that HACKED was the funniest inside joke and Snap Streaks were a global phenomenon. For a generation distinguished by its constant need to capture the world in a screen, while simultaneously experiencing the world through one, Snapchat was more hip than Elon Musk and gluten-free parfait.
But as Elon Musk can tell you himself, the highest heights lead to the hardest falls. The Snapchat story was DOA once Facebook acquired Instagram.
The photo-sharing app released the Boomerang and Snapchat feature, sliding into Snapchat's territory like a boorish uncle on the local train seat. Snapchat's world of disappearing pictures that was once manna for the masses, was no longer fascinating. With everything that made Snapchat so unique now also being offered by Instagram, the one-of-a-kind experience was lost. Meanwhile, it's douchey CEO Evan Spiegel invoked the wrath of the Indian online troll army when he referred disparagingly to India as a "poor" country, leading to the app being furiously reviewed and rated poorly online by thousands of Indian users. But it wasn't until early 2018 that the app suffered the unkindest cut.
Earlier this year, after Snapchat released a new update, Kylie Jenner put up a tweet which read, "sooo does anyone else not open Snapchat anymore? Or is it just me… ugh this is so sad."
The aftermath of this tweet was the exodus of millions of users from the app, as if the backlash from regular users about the new update wasn't enough. Then, to make matters worse, in April, Rihanna took to Instagram to call out Snapchat on an ad, for a game called Would You Rather which asked users if they would rather "slap Rihanna" or "punch Chris Brown". This ad, referencing the incident when Rihanna's former boyfriend Chris Brown physically assaulted her, was reported for being insensitive about domestic violence, and taken off the platform immediately.
But the damage had already been done. Snapchat, by then, was past the point of no return.
In a Verge essay titled 'The Decline Of Snapchat and the Secret Joy of Internet Ghost Towns", the writer says, "People began leaving Snapchat because it became difficult to use, disrupting the expectations and patterns that users had built up over time, making the experience a flailing one where it was impossible to find what you actually wanted to see." And while that remains a concern, the writer also goes on to explain how Snapchat feels like a dead space on the internet, a place people have increasingly forgotten.
As Snapchat lays buried with Orkut, Myspace, and Yahoo Messenger, my Facebook feed presents another status from my senior which reads, "Moving to Instagram! #YASSKWEEN!" I can't help but think about how the once-pervasive photo-sharing app met its end at the hands of millennials who flock to new technology like sheep to an open field.
Farewell, Snapchat, old friend. You showed us we could be productive, colourful individuals. Even if it was only for ten seconds at a time.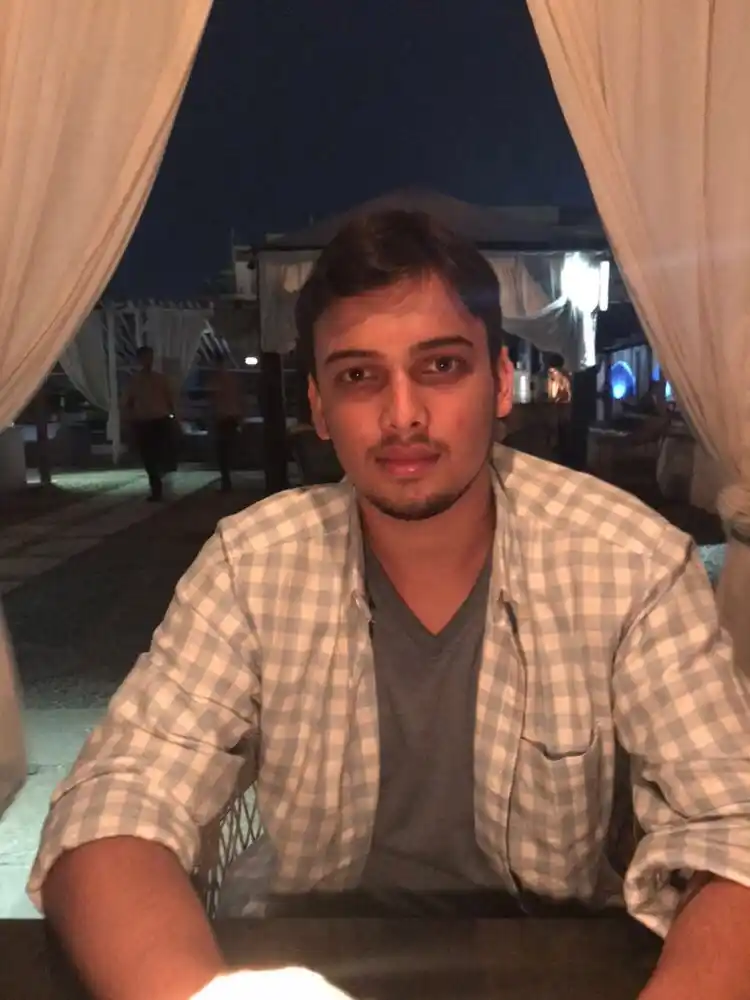 Nihal likes to believe that darkness is more beautiful than frightening. He likes to be called Bambi, a nickname, his friends gave him.