Sharmaji Namkeen is a sweet, warm film that uses the charms of the late Rishi Kapoor to great effect. So much so, it's probably the kind of film that acts as both a tribute, and a reminder of his affability.
The story of Sharmaji Namkeen is a story that has played out in each of our homes at some point. 58-year-old Sharmaji (Rishi Kapoor/Paresh Rawal) who works for an appliance manufacturer feels a bit lost and purposeless after early retirement from a job he has given his life to. He's a sprightly single father of two grown boys who packs their dabbas every morning, thanks to his love for cooking.  Sharmaji is though expected to tone down his desire and zest for life and live a cornered existence in his own home once he stops working. Do seniors lose the right to live a life full of dreams, excitement, romance and purpose just because they are old? It's a question that doesn't get asked enough. In India, especially, families are quick to relegate their seniors to bhajan kirtans, laughing clubs or being unofficial nannies to toddlers at home. Sharmaji therefore must identify his purpose, which he finds in food.  Without the knowledge of his kids, he transforms into a home chef who whips up a storm in the kitchens of New Delhi, in a tale that makes you both hungry and homely. It's the perfect last ode for Rishi Kapoor's charms.
Sharmaji Namkeen is a story that has played out in each of our homes at some point.
Director Hitesh Bhatia and co-writer Supratik Sen create a classic Old-Delhi world with characters drawn straight out of life. Sharmaji is the replica of every overprotective Indian dad who more often than not learns about his children's lives through social media. He's shunned by his kids who are embarrassed by his over-enthusiasm for life but doesn't stop doing what brings him joy. He won't hold onto his boys who want to move to a more modern, upmarket lifestyle, but he will hold onto the memories he has shared and created with them. He's that one uncle in every large desi family who makes special rajma and sends it to his nieces and nephews for feedback. Sharmaji is also that elderly presence in your life who you can turn to for advice and an assuring bear hug. He is essentially, the type of personality most millennials walked out on but secretly crave.
It's a role that was written for Rishi Kapoor and is a fitting swansong for an actor whose absence will always be felt in Hindi cinema. It's surreal to see him on screen and know that this is the last time we get to watch a man whose work has been nothing short of legendary. Rishi Kapoor is inimitable and owns this part so beautifully, that you will be reminded of your own pot-bellied fathers at least a few times over this two-hour watch. Be it his affection towards his kids, his restlessness, his need for self-validation and his nervousness as he tries to catch up to the vastly changing world around him- Kapoor plays all of this out with the sensitivity and charm only he can bring to the screen.
Overall Sharmaji Namkeen is crisp in everything from its writing, to music right through its performances.
The warmth and believability Kapoor brings to a character capable of erring on an everyday basis is the hallmark of someone who has only gotten better, with age. Watch him in a scene where he quietly clears the dining table and picks up the wet towels his children have left behind as he simultaneously attends to an itch in his back. Your heart melts for this ageing man who is lonely and riddled with the mundaneness of time and yet trying to draw something from it. His large-hearted, childlike approach towards the part makes you want to reach out and hold his hand. Paresh Rawal who takes over for Kapoor in many scenes does justice to the part but you kind of miss Kapoor's charms.
The film also brings back the Rishi-Juhi Jodi that was celebrated for its chemistry and comic timing through most of the 90s. Chawla plays an independent widow who thrives on living like there is no tomorrow. Through her and her gang of girls, the story beautifully touches upon middle-aged women and their need for sisterhood. It's a nice touch within the story of a man trying to find meaning in the last half of his life. Watching Kapoor and Chawla together is such a sweet, unexpected nostalgia trip, that I ended up re-watching the funny scenes of Bol Radha Bol just to double on this new version of the two. There is no actress today to match Chawla and her innate, natural sense of both comedy and tragedy, and you only hope more roles are written with her as the lead. Of course, she's supported by a superb ensemble cast, including Sheeba Chaddha and Ayesha Raza who brilliantly play loud Delhi aunties with a large appetite for food and fun.
It's the perfect last ode for Rishi Kapoor's charms.
Overall Sharmaji Namkeen is crisp in everything from its writing, to music right through its performances. The best thing about the film is that it doesn't take itself too seriously. The minute Sharmaji goes into victim mode the plot pulls him back and drives him to action. It's a much-needed break from the dark and dreary crime and suspense dramas that have populated OTT platforms today. Moreover, it's the perfect homage to the sweetest, most likeable of Kapoors to have ever lived.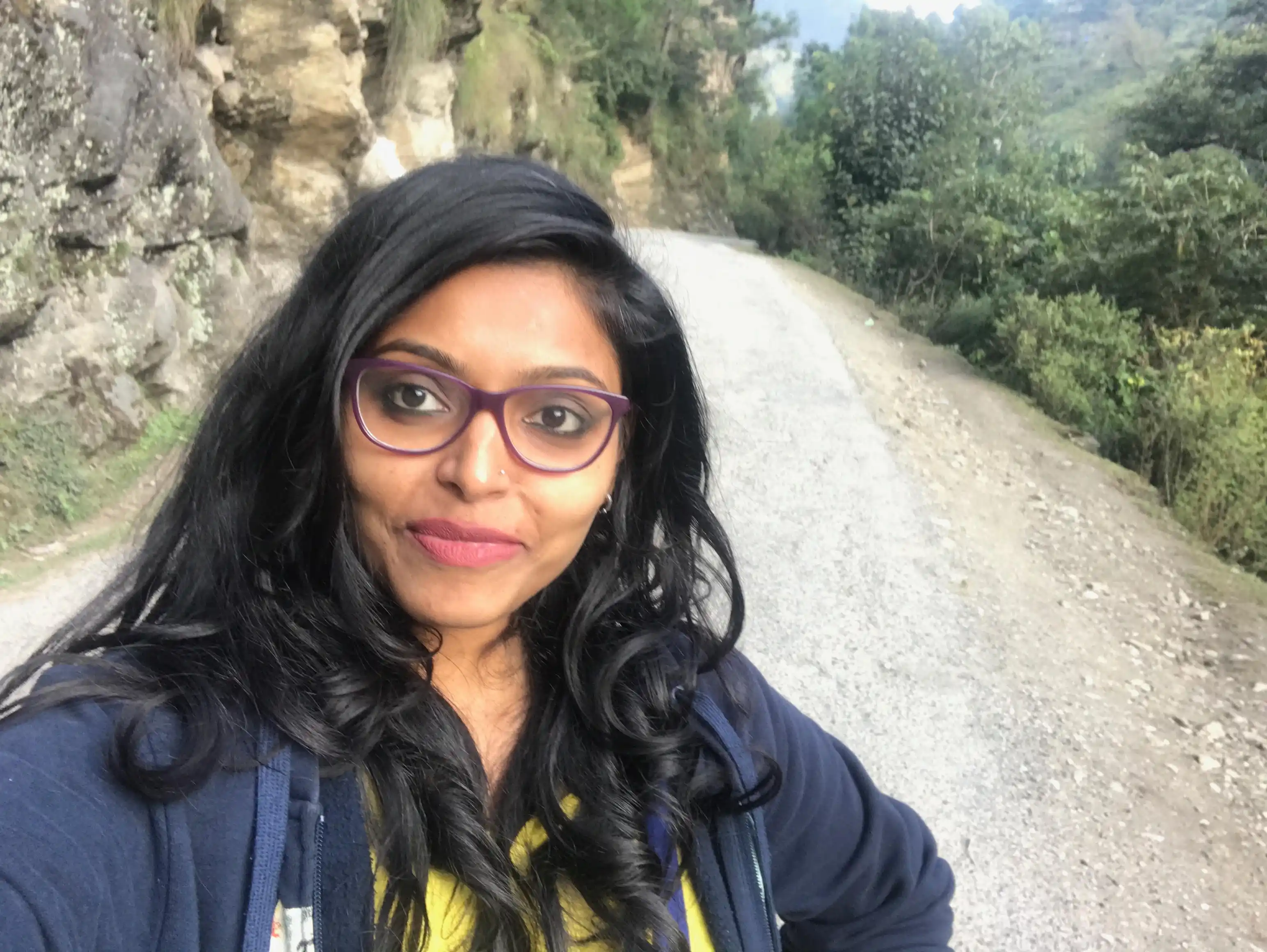 Divya is a Mumbai-based journalist-turned-actor and now director. Some say it's too many hats for that one small head, while she insists there be more.