Shaadi Mein Zaroor Aana is the latest in a series of Bollywood capers featuring a girl from tier-II India, who lives and loves on her own terms. Small-town Bittis and Aartis are the new Geet.
In Shaadi Mein Zaroor Aana, Aarti (Kriti Kharbanda) has topped every exam she's ever taken. She may live and study in a small town, but that has hardly deterred her from dreaming of a life beyond the hustle of Kanpur. On the day of her wedding, she learns that she has cleared the Provincial Civil Services Exam. But, there's a catch. Her small-town in laws expect a bahu who'll be satisfied with just being a housewife, not someone who works after marriage.
Aarti has two choices: Either, marry the boy (Rajkummar Rao) her parents have fixed for her and who she has fallen in love with, or follow her dreams. She chooses the latter and runs away from the shackles of the small-town life that await her. In the running away, Aarti joins the herd of feisty small-town heroines who have been the flavour du jour of Bollywood this year. And it's a trend that refuses to settle.
These self-made, driven women aren't fans of compromising; they want to live and love on their own terms, a way of life that is only afforded to men in the small towns that they come from. And Bollywood, having cracked a successful formula, is only happy to play along. In contrast, the Sejals and Half-Girlfriends of this year have failed to charm.
Aarti's life unfolds in roughly the same way Vaidehi's (Alia Bhatt) did, a few months back in Badrinath Ki Dulhania. Vaidehi wants to become an airhostess and travel the world, instead of becoming the daughter-in-law of a wealthy family in Jhansi. She takes off, leaving behind the good-for-nothing Badri she was asked to substitute her dreams with — only to return to him when he makes himself worthy of her.
Phew. Take a deep breath, Bollywood. Yes, you've got a formula that works, but can we please agree that we've had enough of it in 2017?
Get a load of the rest of the list. Bitti (Kriti Sanon) in Bareilly Ki Barfi break-dances, smokes, and drinks to her heart's content, pursuing the man whose writing she has fallen in love with. Jaya (Bhumi Pednekar) in Toilet: Ek Prem Katha, refuses to let marriage cow her. She is fully aware of her rights as an individual and demands her husband to construct a bathroom in their house so that she won't have to go to the fields to relieve herself every morning. Leading this feisty herd this year was the rebellious Anaarkali (Swara Bhaskar) in the surprise hit Anaarkali of Arrah, who schools the skeevy men of her village on consent, and ensures her molester is adequately named and shamed.
Phew. Take a deep breath, Bollywood. Yes, you've got a formula that works, but can we please agree that we've had enough of it in 2017?
The rise of the feisty small-town girl mirrors that of another Bollywood archetype we saw a couple of years ago: the manic-pixie girl or Jab We Met a flurry of Geets.  I hope the feisty tier-II girl's box-office favourability won't mean that she will inevitably hurtle toward a tired, reductive caricature, hopeless of achieving the success of the original.
Let's give the Bittis and Aartis a rest, Bollywood. Because we all know what happened to Geet's lookalikes.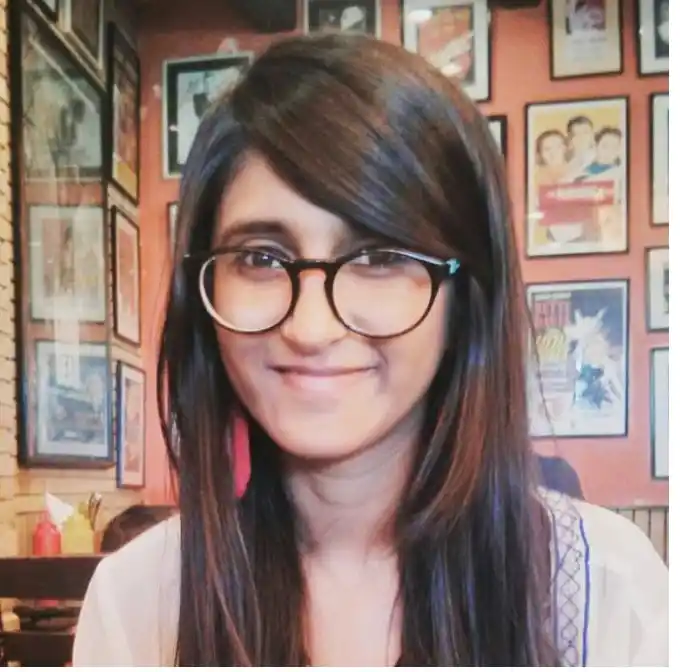 When not obsessing over TV shows, planning unaffordable vacations, or stuffing her face with french fries, Poulomi likes believing that some day her sense of humour will be darker than her under-eye circles.