The Smriti Irani-led Information and Broadcasting Ministry's decision to exclude Sexy Durga from the International Film Festival of India holds no ground now. The Kerala High Court has ordered for the film to be screened.
Since 1957, a total of 17 regional films from across the country have gone to the Oscars as India's entries for Best Foreign Film. Compared to their glitzy Hindi counterparts, the number might seem minuscule, but in a climate where regional filmmakers continually struggle against inexcusably low funds, lack of distributors, and audience's dismally low attention spans, the number is no mean feat. Year after year, these films continue to quietly wend their way around international film festivals, notching up awards and standing ovations, and widening their global reach. Even though back home, we can't seem to find a reason to celebrate them.
Films like Thithi (Kannada), Court (Marathi), Asha Jaoar Majhe (Bengali), Chauthi Koot (Punjabi), and Sairat (Marathi) are all products of regional filmmakers breaking boundaries and experimenting with stories. These are films that are well-acted, brave, and refreshingly original. In 2017, a host of regional films have risen head and shoulders above their forgettable Bollywood counterparts. From Lijo Jose's inventive Malayali Angamaly Diaries, Kenny Basumatary's Assamese comedy, Local Kung Fu, to Rajesh Mapuskar's Marathi Ventilator, this year has been as rewarding for regional films as it has been dismal for the Hindi film industry chock-full of Half Girlfriends and Jab Harry Met Sejals.
But in India, we always know how to throw a spanner in the works.
This week, Sanal K Sasidharan's Sexy Durga and Ravi Jadhav's Nude were all set to strengthen Indian regional films' résumé, when they would have been screened at the prestigious International Film Festival of India in Goa. Nude was given the honour of being the opening film at IFFI. Sexy Durga, meanwhile, was coming straight off the favourable buzz it had recently received at the Mumbai Film Festival, and a long fight with the CBFC where it bowed down to accept 21 audio mutes, and rechristen itself S Durga, to minimise offense to "religious sentiments".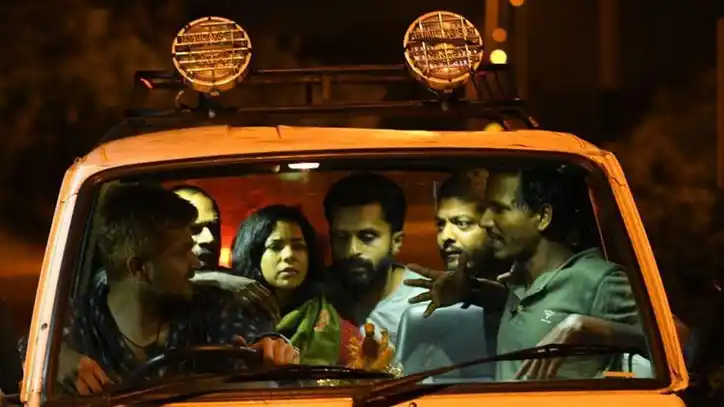 Sexy Durga's journey is a lesson in how much the I&B ministry forces filmmakers to bow to their wishes.

Image credit: Chithranjali Studio Complex
Sexy Durga revolves around the horrors an eloping couple face while looking for a ride to the railway station in the middle of the night. It lays bare the hypocrisy of women's safety in the country and has been mired in controversy right from the start. The film's journey is a lesson in how much the ministry forces filmmakers to bow to their wishes. Nude, on the other hand, tells a powerful story about the lives of middle-aged women who work as nude models for artists. As it turned out, the Smriti Irani-led Information & Broadcasting Ministry had some other plans in store for both these films.
Regional filmmakers are expected to please the government first, and think of their craft and audiences later. Unless they follow this unofficial diktat, they'll continue to suffer, meeting the same fate as Sexy Durga and Nude.
Two days before the festival, the I&B Ministry dropped the films from the roster, without stating any reason. I might be going out on a limb here, but it appears that the titles of these two films have made the ministry squeamish. They've bypassed the decision of a 13-member independent jury comprising eminent film directors and personalities, who, unsurprisingly, have called bullshit on the whole affair. Sujoy Ghosh, the jury chairperson, quit in protest, as did writer-editor Apurva Asrani and director Gyan Correa. Sanal Sasidharan filed a writ petition in Kerala High Court to challenge the decision of the ministry. Yesterday, the court ruled in favour of Sexy Durga, bypassing the I&B Ministry's draconian decision and directing that the film be screened at IFFI.
This is a small victory for regional filmmakers, but the ministry fiasco makes one thing clear. Regional cinema – perhaps the only space in India where there is room for the kind of experimentation that Bollywood shuts its eyes to – has one more obstacle to conquer. Filmmakers are expected to please the government first, and think of their craft and audiences later. Unless they follow this unofficial diktat, they'll continue to suffer, meeting the same fate as Sexy Durga and Nude.
Besides being an uncomfortable attack on freedom of speech, and a continuous effort in crude censorship, the I&B Ministry's interference sends a worrying message dissuading filmmakers from taking up mildly interesting subjects that Bollywood's broad brush rarely allows for.
We might be looking at a future dominated entirely by the preferences of what the I&B Ministry or the CBFC considers objectionable or not. It will ultimately be an exercise in silencing voices that don't toe the line on mainstream or majoritarian beliefs of religion, morality, or history.
And we've witnessed it before with Lipstick Under My Burkha and Udta Punjab – the latter was as mainstream as they come. If this is the fate of Bollywood films, made by people with considerable clout and underwritten by tremendous budgets, what hope do their regional counterparts have?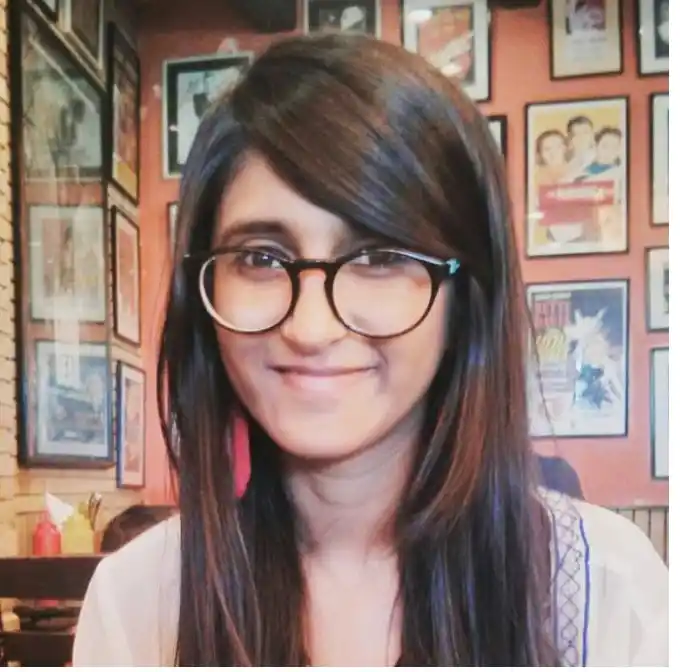 When not obsessing over TV shows, planning unaffordable vacations, or stuffing her face with french fries, Poulomi likes believing that some day her sense of humour will be darker than her under-eye circles.