At first pass, "Barbie Girl" is a song set in a plastic world. But scratch below the surface, and you can read its silent messages about BDSM.
Before the millennial excursion towards EDM and hip hop, the children of the '90s were glazed with the sugary hormones of boy/girl bands. They didn't mince innuendo either: The Vengaboys told us to go "Boom Boom Boom Boom", The Backstreet Boys overtly taught cunnilingus to horny teens in "Get Down", and Christina Aguilera's "Genie in a Bottle" is an ode to foreplay. In the carnal mist floating around, a candypop band singing about dolls fucking was hardly unconventional.
Aqua's "Barbie Girl" clearly was about getting it on at nightclubs – come on baby, let's go party, ah ah ah yeahh – but that's not all there was to it. Below the surface, the song could be interpreted in so many ways. Aqua, as I grew to understand, had reimagined sex through the optics of power-exchange, slyly championing BDSM (Bondage, Domination, Sadism and Masochism). An underground subculture once thought to exclusively gratify deviants and freaks, it is now considered a form of regulated abuse built entirely on mutual consent.
Allow me to tell you just how fucking radical that was.
"Barbie Girl" came out in 1997, the year I turned 12 in the middle of middle school. I hated school with a passion. It was filled with bullies who stole my tiffin box for the sole purpose of upending its contents on the playground. Teachers with rulers, peons with switches, even ayahs and their brooms threatened my safety. The kids called me girly-boy and faggot and the adults excused boys for being boys.
My escape from this drudgery was pop music: Catchy melodies dancing in my ears took my mind off schoolyard torture. When "Barbie Girl" released, it was a superhit. But Barbies, really? I was almost a man, I wanted nothing to do with a song about girly toys. Yet, I was assaulted from all angles and the lyrics imprinted themselves onto my brain. All of this unfolded at a time when I was trying to shed the fetters of my decidedly unmasculine body (just three chest hairs!). And then Nature conveniently decided that it was not going to make my life easier.
Almost imperceptibly, my circuitry rewired itself and I was aware of shapes and bodies I hadn't noticed before. I sought to procure those shapes and bodies any way I could. Dial-up took ten minutes to load a single picture, and I customarily unloaded twice before the nips stopped depixellating. I had to resort to videotapes from a shady rental stores. Standard porn – delivery boys feat. lonely housewives and thematic variants thereof – taught me to view women as warm bodies to whom sex was done. Their roles were to lie down and take it. If a man wanted it, the woman had to give in.
By the time I was in high school, I had lost interest in pop music and moved on to vigorously misogynistic rap and metal, which made me resent femininity even more. At the same time, classic porn was becoming far too vanilla for me. I had sexualised my bitterness and my fantasies had become increasingly brutal. Then one day when I was 15, my neighbour slipped me a tape and told me it contained something interesting. I played it.
Women chained to walls, leather-strapped men prodding them like cattle. Women forced into submission, gagged and whipped. The mercilessness aroused me like nothing else.
They enjoy this, my boner told me each time before exploding, they are weak, they deserve to be used. BDSM porn became an addiction, a vicarious escape from my self-hatred. I embodied those dominant alpha males who gained pleasure from absolute control. Power dynamics aren't as alien to children as you'd think. Keeping women under my thumb meant they would never get a chance to hurt me like my childhood tormentors did.
The first few women in my life were far from happy. I was physically and emotionally abusive and before long they had left me. Until her: A blazing metal-head with piercings all over. She was rowdy, ferociously tomboyish, and everything else that should have turned me off in a woman. Her natural confidence made me nervous; she would always call the shots. Our first fuck was at her demand. I was torn between intense attraction and the terror of regressing into that impotent tween boy.
When we met the second time, I decided to grow some balls and show her who was boss. I was about to grab her by the throat and shake her senseless, when she asked if I would tie her hands behind her back. Familiar lyrics wafted through the room.
I'm a blonde bimbo girl/ in a fantasy world/ dress me up, make it tight, I'm your dolly.
I handcuffed her to the bed. She was my plaything. And I started to feel empowered again.
My entitlement to her body went no further than her concession. My need for control was balanced by her open willingness.
She looked up at me and said she wanted me to make her my fucktoy. The incongruity of the cloying music with her assertive nature perplexed me. Until now, women had always looked at me in fear when I forced myself on them, but she wanted to be dominated.
Make me walk, make me talk, do whatever you please/ I can act like a star, I can beg on my knees.
She told me to hit her. I slapped her straight in the face. She smiled. Something was different this time. She was enjoying the pain that had alienated me from any previous affection. I was being told what to do, but I still felt in command. I realised that surrendering her dignity to me didn't make her weak; quite the opposite, in fact. My entitlement to her body went no further than her concession. My need for control was balanced by her open willingness.
The words of the song I once scorned detonated in my head. Everything changed that night.
The take-home from "Barbie Girl" was hammered in when I was being too enthusiastic in my choking. She gurgled out "red", and in an instant the sexual fervour deflated: We were girlfriend and adoring boyfriend, cuddling and massaging her neck.
You can touch, you can play/ if you say "I'm always yours".
Red. The safeword allowed her to regain agency over herself. It was my obligation to ensure her comfort and security, and allow her to express her needs parallel to mine.
It took a 20-year old childhood song to teach me that the single thing separating BDSM from plain abuse is clear consent from the submissive and unwavering responsibility of the dominant.
In the song, Barbie is the first one to take control, she knows exactly what she wants and how she wants it. Ken merely responds to her inclinations. She enthusiastically announces her adoration for the act – lives in plastic, it's fantastic – her decision is unequivocal. It decides the dynamic.
"Barbie Girl" taught me many things: the importance of choice, the freedom that comes from letting go, and most importantly, that it is set in a fantasy world. You leave behind bitter realities and enter a zone of impregnable security; you leave behind the toxic masculinity, the rigid gender performance it endorses.
I believed that the subjugation of femininity by hyper-masculine ideals would set me free, would at last make me a man. But in some ways I have realised that submission is strength, that to freely give up jurisdiction of your body is true power. Barbie Girl is a strong independent woman who don't need no man. Except to show him that he only wields control with her express permission. You listening, Ken?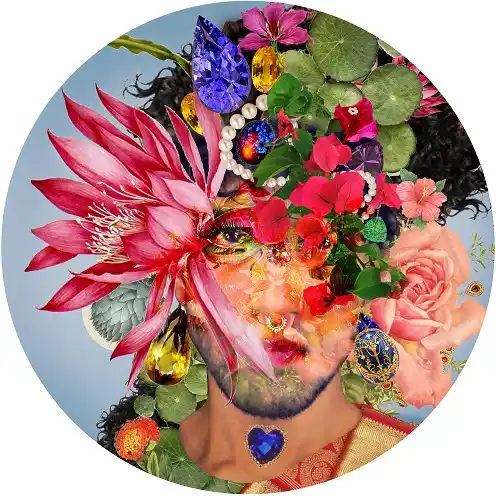 Genderqueer. Made a Faustian bargain exchanging a promising science career to be an itinerant bard. Occasionally wears clothes. Likes anything to do with human culture, pop or otherwise. Is actually a super-sentient hive mind in fleshbag disguise.