It was Schitt's sweep at the Emmys. The Canadian sitcom won all seven comedy awards and watching Daniel Levy and the gang celebrate is as much fun as the show. (PS: There was yet another F.R.I.E.N.D.S reunion).
No audience, red carpet or glitzy fashion, the 2020 Emmy Awards were unlike any other in its 72-year-old history and they were aptly captured in host Jimmy Kimmel's opening line "Hello and welcome to the Pandemmys!" In case you slept through because your sleep schedule has been screwed (duh!), we've got the best moments covered for you.
Jimmy Kimmel began his monologue with jokes about how pointless it was to hold an award show in the middle of a pandemic. The jokes were cut with visuals of the audience laughing from past Emmys. Finally, Kimmel revealed that he was alone at the arena (just like his prom night) and all the nominees would be joining in through video, like the Monday morning office call.
We put the "mono" in monologue at the 2020 #Emmys… @TelevisionAcad @ABCNetwork @BatemanJason pic.twitter.com/Wtajk450SK

— Jimmy Kimmel (@jimmykimmel) September 21, 2020
All the Covid-19 health protocols were in place. Kimmel wore the gloves, sprayed the envelopes and Jennifer Aniston literally put out a fire "to save the Emmys". It was now time to distribute the awards.
Jennifer Aniston putting out a fire that won't knock down on live TV is the best thing I've seen this year. #Emmys pic.twitter.com/JhuYZ9dFMj

— Dan Linden (@DanLinden) September 21, 2020
Canadian show Schitt's Creek sweeped all seven comedy Emmys handed on Sunday. The telecast kept returning to the Schitt's Emmy party, where all those attending have been isolating after receiving negative Covid-19 tests. The show set a record for the most wins by a single comedy series in the same season. Dan Levy, who won the Best Supporting Actor and an award for Outstanding Directing, in his acceptance speech reminded everyone about the importance of love, inclusivity and exercising the right to vote.
The first SEVEN #Emmys of the night have gone to "Schitt's Creek"!

The stars of "Schitt's Creek" have won all four major acting categories.

Eugene and Daniel Levy accept the Emmy for "Schitt's Creek" for best comedy series. https://t.co/3nAd4nM2p1 pic.twitter.com/upSLxoE6UB

— Good Morning America (@GMA) September 21, 2020
Levy watching his father win an Emmy was one of the best moments of the night.
Watching Dan Levy watch his dad win an Emmy is a gift pic.twitter.com/XuUdPdOTkv

— Twitter TV is watching the Emmys (@TwitterTV) September 21, 2020
He is truly the best cheerleader one could ask for.
"I can't believe eugene levy and catherine o'hara are my friends" SHE'S THE MOST PRECIOUS HUMAN IN THE WORLD pic.twitter.com/A6RfQfQRV9

— julia. ANNIE EMMY WINNER MURPHY (@sophiesdove) September 21, 2020
Watchmen won the Emmy for Best Outstanding Series, making it the first time a comic-book adaptation has taken home one of TV's top prizes. 
#Watchmen wins for best limited series at the #Emmys https://t.co/1Gsm4Regm7 pic.twitter.com/RefT32swYw

— Variety (@Variety) September 21, 2020
Regina King, winning the Emmy for best actress in a limited series for her role in Watchmen delivered the most powerful acceptance speech of the night. The Watchman star honoured Breonna Taylor by wearing a T-shirt with Taylor's face and the words "SAY HER NAME". She signed off with 'Rest in Power, RBG', referring to Ruth Bader Ginsburg, a champion for women's rights.
Regina King won best actress in a limited series at the 72nd #Emmys. During her virtual acceptance speech, the 'Watchmen' star honored Breonna Taylor by wearing a t-shirt with Taylor's face & the words 'SAY HER NAME' across the front. pic.twitter.com/23gkpRUjbu

— NowThis (@nowthisnews) September 21, 2020
Euphoria star Zendaya became the youngest actress to win lead actress in a drama series, at the age of 24. The celebrations on being declared the winner were quite a sight!
.@Zendaya wins lead actress in a drama series for her role in "Euphoria," becoming the youngest-ever winner of the category at age 24. https://t.co/MBKs1IK0Ff pic.twitter.com/Pk5P75HbOI

— Good Morning America (@GMA) September 21, 2020
Succession won Best Drama and though Sarah Snook lost in her category, her fake Emmy was quite a hit.
It's Sarah Snook's tin foil #Emmy for us pic.twitter.com/odWyLmhZ6v

— Vulture (@vulture) September 21, 2020
There was a mini F.R.I.E.N.D.S. reunion (for the millionth time) as Jennifer Aniston, Lisa Kudrow and Courteney Cox showed up together on-screen. Courteney joked that the three have been living together since 1994, which is when their show went on air.
The One with the Mini #Friends Reunion 👏👏👏👏

What was your favorite moment from the #Emmys? pic.twitter.com/Ivs4Zwhbo6

— IMDb (@IMDb) September 21, 2020
For an unusual year, it was only fitting that we would have the most unusual awards ceremony. Cheers to entertainment, for keeping us all sane in the middle of a pandemic.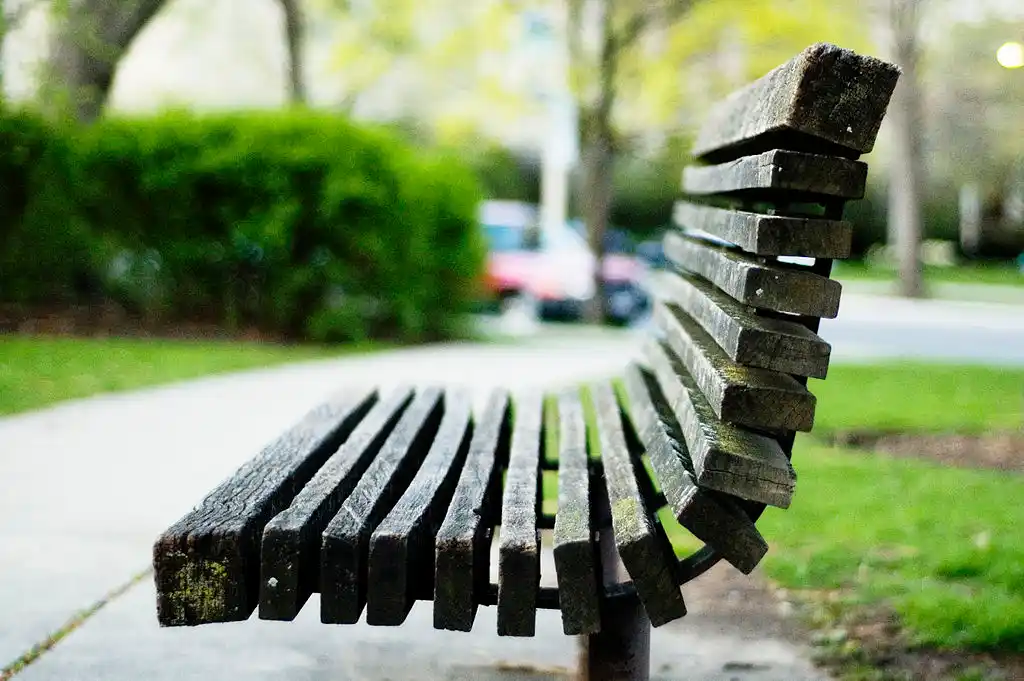 The Arré bench delivers stories that mattress. It hasn't achieved much sofar. But it's getting bedder.