Sarabhai Vs Sarabhai's return as a web-series isn't the most prudent move on the part of its makers. The only thing going for it is nostalgia – and that's a tricky genie to control.
In 2004, Indian TV was an IV drip of saas-bahu dramas, uninvited reincarnations of Tulsi Virani's dead husband, and a collective wait for Jassi's highly anticipated makeover. In this OTT environment, a show about a dysfunctional upper-class Gujarati family quietly defied this expected trajectory.
In breaking away from the over-dramatic portrayal of a fictional family, JD Majethia and Aatish Kapadia ensured that Sarabhai vs Sarabhai's two-year run on Star One remained devoid of a formulaic narration, vamps that came loaded with personalised song tracks, and sanskaar on crack that looked for signs in a diya's flame. Sarabhai was a novel show rooted in a solid reality check, closer to Indian TV's earliest sitcoms like the gentle Yeh Jo Hai Zindagi and Idhar Udhar.
Sarabhai vs Sarabhai revolved around the mild discord in the Sarabhai family. Maya Sarabhai, the matriarch, essayed the role of a refined, upper-class SoBo woman, who is unable to come to terms with her clumsy daughter-in-law Monisha's often uncouth, "middle-class" ways. The central conceit of the show was Maya's barely veiled disdain toward Monisha's obsession with utilising commodities to the fullest, such as using edibles even after their expiry date and repurposing her husband's vest as a carry-bag. The show derived much of its comedy from the barbs Maya threw at Monisha, and her inability to live up to her posh mother-in-law's excessively high expectations.
Maya's contempt for her daughter-in-law's middle-class habits was matched by her ferocious affection toward her younger son Roshesh, an aspiring poet-actor with a penchant for taking up bizarre roles, like that of a milk-can. Roshesh is also determined to ruin the art of poetry, much to the amusement of his father, Indravardhan Sarabhai, who has a knack for playing practical jokes on his family. His elder son and Monisha's husband, Sahil, is possibly the only sane person in the family, forever balancing his erring wife and mother.
The show's tight writing, aided perfectly by the eccentricities of its lead characters, recognisable through their quirks, became the reason Sarabhai vs Sarabhai's brand of slapstick comedy ended up reinventing the Indian sitcom. Initially branded as a show much ahead of its time (which means it was discontinued due to dismal ratings), Sarabhai vs Sarabhai amassed a cult following only after its reruns found a place on the channel's daily roster – a fate similar to Sholay's.
Apart from being the beacon of sensible content on the idiot box, Sarabhai vs Sarabhai was also the original Modern Family, minus its diversity and political correctness.
Naturally, a Facebook video announcement of the show's comeback as Sarabhai vs Sarabhai: Take 2, a 10-episode long web-series was met with unprecedented adulation by its loyal fans. Apart from being the beacon of sensible content on the idiot box, Sarabhai vs Sarabhai was also the original Modern Family, minus its diversity and political correctness. The Sarabhais were a reminder of simpler times, when shows could get away without being weighed down by comparisons with their Western counterparts.
But, not anymore.
Eleven years later, we have once again been offered a peek inside the world of the Sarabhais and it's not good news. Watching the first episode of the new season last week, I realised that for all its brilliance at building characters, Sarabhai vs Sarabhai was destined to fail in trying to catch the pulse of today's audience. The return is devoid of any punchlines synonymous with the show; instead, it seeks refuge in crass jokes (including an astrologer who can predict the future with one look at a person's underwear) and milking the eccentricities of its characters. For instance, Monisha's insistence that her mother-in-law perfect a thumka in front of a Baba's samadhi that seems completely unnecessary.
Monisha and Sahil's son Arnab, who is a new inclusion in the season to justify the show's seven-year-leap, sticks out like a sore thumb trying to be the middle-ground between the two women. By the second episode, the plot-point of the family being stuck on a bus that's about to fall-off a cliff becomes stretched beyond redemption, leaving you disinterested. If that wasn't enough, tragedy befalls the family a second time when they're about to cross a hanging bridge. Indravardhan and Roshesh cause chaos when they get stuck in a bus window and on a bridge respectively, but are miraculously rescued a minute later. We might have bought it the first time around, but 11 years later, the audience is far less gullible, and by not taking that into account, the show falters hard.
In this second run, the sets are bigger the Sarabhai pad is flashier and the actors are more aware of their stardom, just the way the show is aware of its standing in the hearts of the audience. The problem is that the awareness shows. What once felt like an effortless depiction of life in a class-divided India now seems like a study in self-consciousness, a show still trading only on it's main currency: nostalgia.
But nostalgia is an impossible thing to recreate. It is an essence, barely defined. Which is why an attempt to capture a period, a specific cultural zeitgeist, and to recreate that consciously can be a dangerous thing.
Sarabhai vs Sarabhai's insistence on charting a return is ultimately what will be its undoing. It's a fate that met that other wildly successful show Khichdi, which drowned under the weight of its own ambitions when it was adapted into a film. It's a fate that would be destined for Pandit Gangadhar Vidyadhar Mayadhar Omkaar Naath Shastri if Shaktimaan were to come alive in 2017.  Nostalgia is a tricky genie to control – some genies are best left bottled.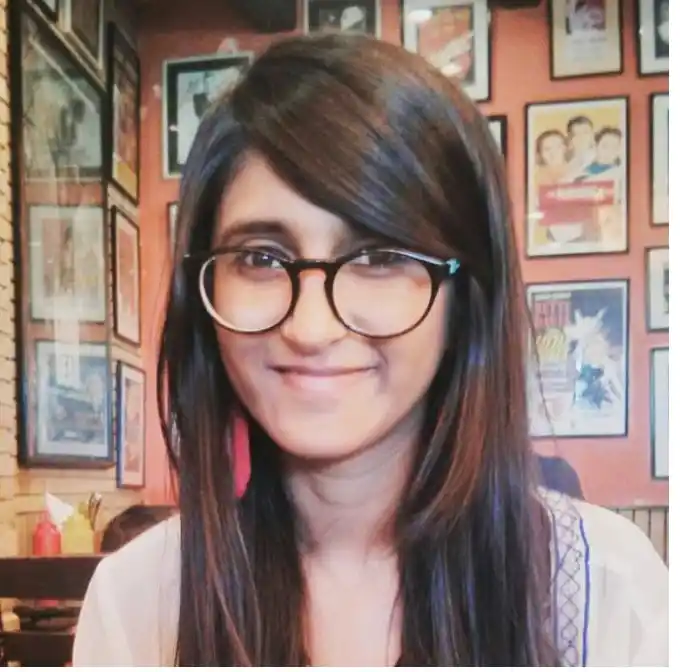 When not obsessing over TV shows, planning unaffordable vacations, or stuffing her face with french fries, Poulomi likes believing that some day her sense of humour will be darker than her under-eye circles.