Alfonso Cuarón's autobiographical Roma doesn't simply imitate or recreate life in an upscale neighbourhood in 1970 Mexico City. Instead the black-and-white spectacle captures the memory of childhood, in unflinching clarity.
The opening sequence of Alfonso Cuarón's affecting Roma – Mexico's Foreign Film submission for the Oscars – is nothing less than a modern-day cinematic marvel.
Shot in black and white and large-format digital, the film opens with a lingering shot of floor tiles on the driveway of a house located in the eponymous district in 1970 Mexico City. The floor is soon flush with soapy water and an airplane is reflected in it: Languid waves twirl around in such choreographed detail as if rehearsing its one last dance before being mopped away.
Cuarón's camera (the director makes his cinematography debut with Roma) ensures the mundaneness of cleaning floors is elevated into a cinematic performance. And he demands that the viewer confronts a maid's labour – physical, emotional, and mental – that is de rigueur for a clean slate. Of a floor or for a family.
Set in an upscale neighbourhood, much of the autobiographical (and supremely well-acted and staged) Roma unfolds inside the confines of a sprawling house where Cleo (newcomer Yalitza Aparicio), a housekeeper works. Cleo's employers are an upper-middle-class family spanning three generations. The loving grandmother, the grieving mother, the absent father, and the family's four children – a girl and three boys (one of whom is based on Cuarón). On the surface, Roma has a one-line plot: Shadowing the quotidian world of one family whose existence is upended by a series of life-altering events. There's heartbreak, separation, tears, pregnancy, death, and a bittersweet vacation coursing through the film's 135-minute-long runtime.
Yet Roma's irresistibility arises from the confusion about the film's real protagonist. Is it the grief and confusion of Sofia, the reluctant single mother? Or the silent stability that Cleo bestows on their lives at the cost of personal tragedies? And if Roma does attempt to have a housekeeper at the forefront – why does Cleo never lash out for having to drain every bit of herself to heal the family? If she really is the hero of the story, why is Cleo then rendered such a passive participant in her own life? Why does the camera merely follow her, instead of allowing her singular perspective to guide the film?
It's also why Roma highlights Cleo's labour: she is up before anyone else, wakes up the kids, cleans the houses, mops floors, cleans dog poop.
These aren't questions that Cuarón, the writer, cinematographer, editor, or director shies away from. Instead, he entertains them, as he flits between erasing the line between who gets to be at the centre of the story and who gets shipped to the background.
The result is Roma, a moving cinematic accomplishment that doesn't rest at imitating or recreating life but manages something very rare: It captures the depths of memory. The film is driven solely from the eyes of Cuarón, as a child. And for a child, there exists no demarcation between the foreground and the background.
It explains the childlike interpretation, devoid of reading in between the lines, of almost every catastrophe that plagues Roma. In one scene, one of the boys casually tells his family about seeing a soldier shoot a kid who was throwing water balloons at an army jeep while sitting for a meal. His story becomes a mere voiceover as the camera zooms in on Cleo's hands preparing food. In an adult version, this scene would be staged around the brutality of the incident – but in Cuarón's memory, it's just an accompaniment to their food.
Even their father's indifference is treated with a sort of nonchalance that can only be possible when it comes out of a child yet to grasp the significance of an absent father. In one of the film's most heartbreaking moments, Cleo's teary confession to Sofia is interrupted by her caregiving duties. And in the film's two most spectacular scenes involving hospital and waves, Cleo's loss isn't painted as just hers; instead it is a collective hurdle.
Yet the most intimate evidence of how Cuarón does justice to the memories of his younger self lies in the fact that the adults in Roma are all women. As kids, our maternal figures are all that we see, comprehend, and depend on for the first ten years of our life. And Roma suggests exactly that – focusing on the female bonding that is indispensable to raising children.
It's also why Roma highlights Cleo's labour: She is up before anyone else, wakes up the kids, cleans the houses, mops floors, cleans dog poop. And the limitations of her labour: She has to sneak out to live a life of her own. She is suddenly asked to make tea during a family movie night. She saves one of the kids while being unable to save herself from the guilt and deals with a gut-wrenching loss from the shadows. But we never get a chance to see her react to it or protest for her own space – and right – to grieve.
With Roma, Cuarón attempts to show how he saw Cleo as the parent he could depend on; the parent he didn't have to worry about. Because kids don't see maids as outsiders or label them by their labour. After all, children don't define their family by blood.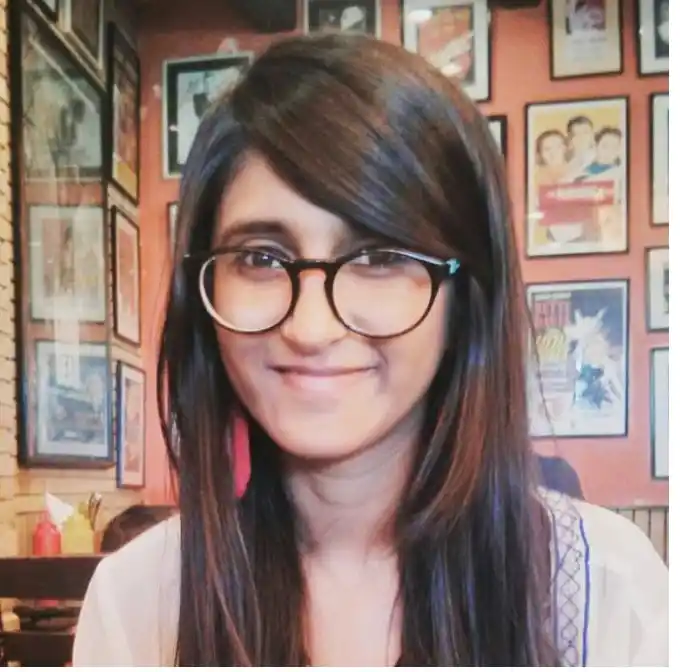 When not obsessing over TV shows, planning unaffordable vacations, or stuffing her face with french fries, Poulomi likes believing that some day her sense of humour will be darker than her under-eye circles.