Sita, the first-ever Indian under lockdown! India's internet generation is celebrating the reruns of Ramayan with memes and hashtags.
Ramanand Sagar's Ramayan is back on Doordarshan and boomer parents couldn't be happier. We've all heard stories from back in the day about people taking off their footwear before the telecast of Ramayan and women doing aartis of their TV set when Arun Govil, who plays Ram, appeared on screen. In today's India, Ram and Sita are being celebrated with hashtags and memes. Here's proof.
The heroes in the time of Covid-19
People to general stores and sabzi wale bhaiya for home delivery pic.twitter.com/tCfaBhCWJ5

— Priyanka RP (@ThePriR) April 1, 2020
Yeh to ghor anyaya hai
Me to my friend on seeing a non-drinker finish up the chakhna… pic.twitter.com/3m1yi8lviZ

— The-Lying-Lama 2.0 (@KyaUkhaadLega) March 31, 2020
Stay home, stay safe, dad
When my father goes out in this quarantine for a morning walk; le my mom* #RamayanOnDDNational pic.twitter.com/uji0LkFkwR

— Hritik (@hritikrajpoddar) March 31, 2020
The Super 30, the Ramayana edition
The first #Super30 batch of mankind #Ramayan pic.twitter.com/s3dy75TdNv

— SOCIAL DISTAN SINGH (@mayankrai3133) March 28, 2020
Sada sukhi raho
When my sibling gets me a glass of water#Ramayan pic.twitter.com/zi4W5zOzfH

— Vibhuti Shastri (@WittyYou17) March 31, 2020
Hashtag Relatable
#Ramayan
When you want weed so bad ** pic.twitter.com/hjCT8BKUbz

— Thoda sa funny🇮🇳 (@Shivam_mishra21) March 31, 2020
Kaise jiya tere bin?
*Me to my phone network after every 5 minutes* #Ramayan pic.twitter.com/chrzni6PyG

— Prince Pandey🍁🦜 (@princepandey_) March 31, 2020
The OG lockdown
And look what happened when maa Sita didn't take it seriously.#ramayan pic.twitter.com/2anxrudJZN

— Yash (@xHighVibe420) March 27, 2020
Utha le re baba, utha le.
Me trying to lift my self respect in front of my crush.#Ramayanmemes pic.twitter.com/DuKkg96CaD

— Ashrumochan Sika (@_stupid_nerd) April 2, 2020
Anyone keeping time?
When she says 5mins but takes 5hrs#Ramayanmemes pic.twitter.com/pBaI9rkcjX

— Gautam Jayasankar (@gjolps) April 1, 2020
Yep
Watching RAMAYAN 1st day vs 21st day#MEMES #memes2020 pic.twitter.com/bTpzdXETmr

— memersuparn (@memersuparn) March 30, 2020
How dare you?
#ramayan memes🚩 pic.twitter.com/iqIASWtfoK

— झोलाछाप medico🙇🇮🇳 (@WagonR_wala) March 31, 2020
Uh oh that escalated quickly
#Ramayan
*lord Rama killed a deer in Ramayana.

Le:-Solmonboi. pic.twitter.com/i2wNzTzH08

— ★꧁༒•रावन•༒꧂★ (@RVN58228040) March 30, 2020
Kya samjha?
#Ramayan
*When Ramji order anything*
Laxmanji – pic.twitter.com/w8GiZLvBNm

— RITESH 🔥🇮🇳 (@SarcasticRITESH) March 30, 2020
Kya matlab aapka aggressive na ho?!
Lakshman after hearing the news of Ram's exile.#Ramayan pic.twitter.com/q0j5bLsqZw

— Ananya (@Ajeeb_n_garib) March 31, 2020
Chill bro
*Literally in every episode*
——————————————

Ram to Laxman:- pic.twitter.com/kCZyUrKzMU

— Aman Upadhyay (@AmanUpa59504263) March 29, 2020
Laxman = Savage AF
Parshuram vs Laxman was epic 😁#RamayanOnDDNational #Ramayan pic.twitter.com/DharRjFxYV

— . (@halfbloodpkb) March 30, 2020
Wait for it
My entry to #Ramayan memes. pic.twitter.com/ShJkSCdmra

— Sagar (@sagarcasm) March 31, 2020
Plot twist incoming
My younger brother: *excited for Ram's raj-abhishek*

Me: *in my mind* pic.twitter.com/1Q4YAtxyoX

— Abhijeet (@harami_normie) March 31, 2020
Marvel ain't got shit on Ramayan
#MARVEL fan get it.
#avengers #RamayanOnDDNational #Ramayan pic.twitter.com/MPVwjYSVop

— Catty Rupa (@CattyRupa) March 30, 2020
Ram Navmi wishes to all. May the memes keep coming, cheering us up in these bleak times.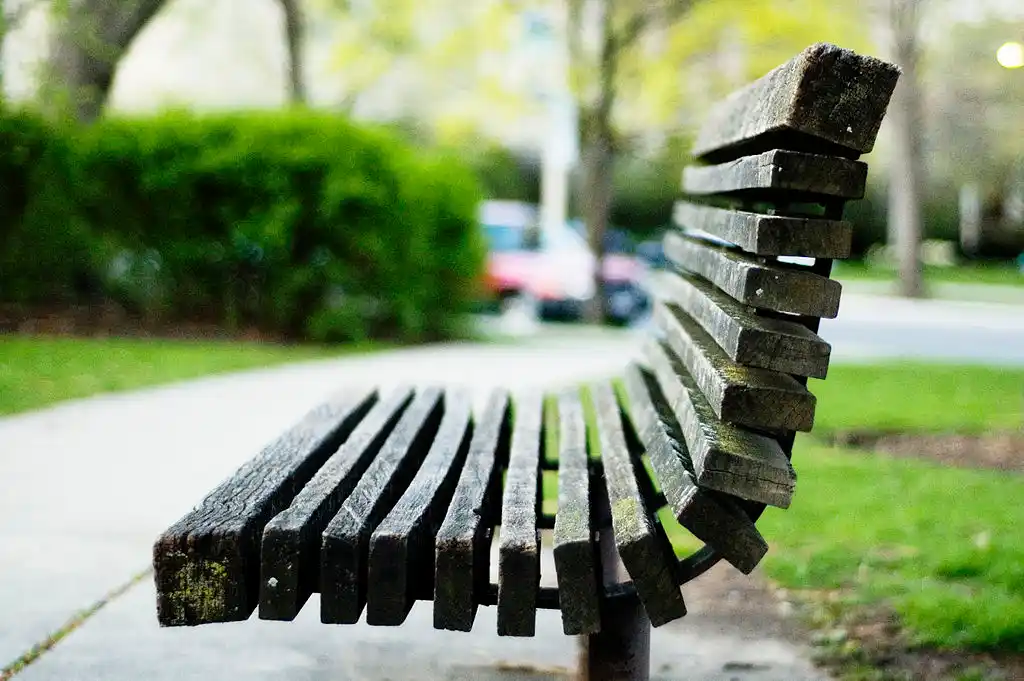 The Arré bench delivers stories that mattress. It hasn't achieved much sofar. But it's getting bedder.