Like many millennials of my generation, I once idolised Kareena Kapoor as Poo in Kabhi Khushi Kabhie Gham... But I have done a lot of growing-up since then.
In the last sixteen years, like any self-respecting millennial, I've rewatched Kabhi Khushi Kabhie Gham… aka Karan Johar's designer family porn at least twice a month. I know exactly how high Nandini Raichand's eyebrows furrow when she magically and accurately predicts the exact moment her elder son Rahul Raichand enters their Hogwarts-style mansion and how many gamlas Anjali breaks on her first visit there. My eyes dutifully well up when Krish sings "Jana Gana Mana" instead of "Do Re Mi". I also have Poo's morning routine down pat (face mask, hair, mascara, lipstick with some twerking in between).
Over the years, my utter investment in the Raichand family universe has guaranteed that I defend K3G's blatant emotional manipulativeness to everyone. I find hidden meaning between its frames: The movie's real message is actually "It's all about loving your weight loss" and don't you let anyone tell you otherwise. And like a true bhakt, I defend the indefensible, including Hrithik Roshan's total of five expressions throughout the film's three-hour runtime.
But it is time that I acknowledged that all of the Raichand family's feelz and K3G's manufactured patriotism can't make me ignore what an absolute disappointment Poo, aka Indian Regina George actually is.
For a long long time, I had nothing but respect for my president Poo, worshipping at the altar of Poo-ism day in and out. I was joined by my comrades on the Indian internet, who were converted into devout followers following the Buzzfeedication of Poo as the feminist kween who would save us all.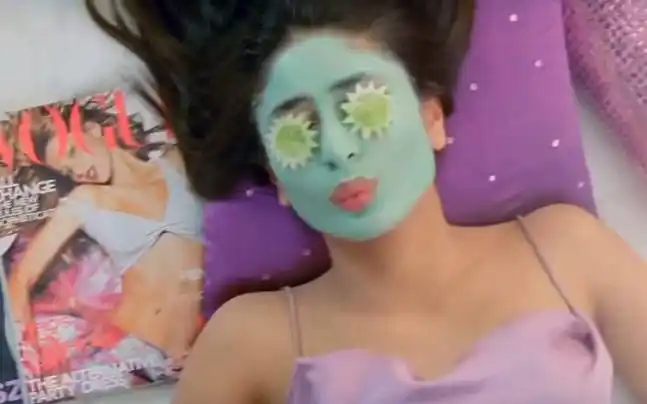 I have watched K3G so many times that I have Poo's morning routine down pat (face mask, hair, mascara, lipstick with some twerking in between).

Dharma Productions
And then, I grew up. Poo, who I thought was the most interesting character in the film, was, in fact, really no different from the other Raichands. This is the story of how I lost my religion.
We met her briefly when she was the chief bully of Chandni Chowk, fat-shaming kids whose only fault was that they resembled a literal laddoo. Besides challenging this Laddoo to repeat "Chandu ke chacha" and gathering an under-16 army to bully him, Pooja also landed up at his school with her sidekicks with the intention of beating him up. Another thing that distinguished kid Pooja from normal kids was her propensity to show no remorse. If that's not a sociopath, I don't know what is.
Then, after the film takes a 10-year-leap, we find out that the Pooja Sharma we knew, now responds to calls of Poo. She lives in a London mansion; her room alone could house at least 15 strugglers trying to making it in Bollywood. And she suffers from the deadly LeBron James Complex, referring to herself in the third person, as if she were Patrick Bateman from American Psycho. Turns out, Sunehri isn't the only one we can judge. Her egregious fashion sense apart, Poo roams the streets with two identical devotees and the catchphrase "Hallelujah", a hack she likely picked up from Mean Girls. She displays peak "nyaka" behaviour, hungry for compliments, while putting down her friends, and picking on others' appearance. ("Parso ke din bhi yehi pehna tha na?")
How did we lap it all up? How did we overlook her awful personality, and only cherry-picked what we liked? Instead of questioning her ridonk behaviour, she was our homegirl. How did she come to be the icon of a generation?
Of course there were a few admirable things about Poo. We loved that she didn't let trashy boys boss her around, believed in self-care before most woke millennials did, and shut down Rahul if he tried to judge her clothes. In fact, my favourite bit is when she reprimands Anjali for nitpicking over temple-appropriate clothes with a classic Poo line: "Agar bhagwan ko dekhne ke wajah sab mujhe ghoor ke dekh rahe thhe, toh it's not my problem."
This unabashed, unapologetic personality and her complete ownership of her individuality taught this generation a few things. She taught us that we are beautiful just the way we are, years before Bruno Mars could even think of it, and made us vow that we wouldn't change for anyone.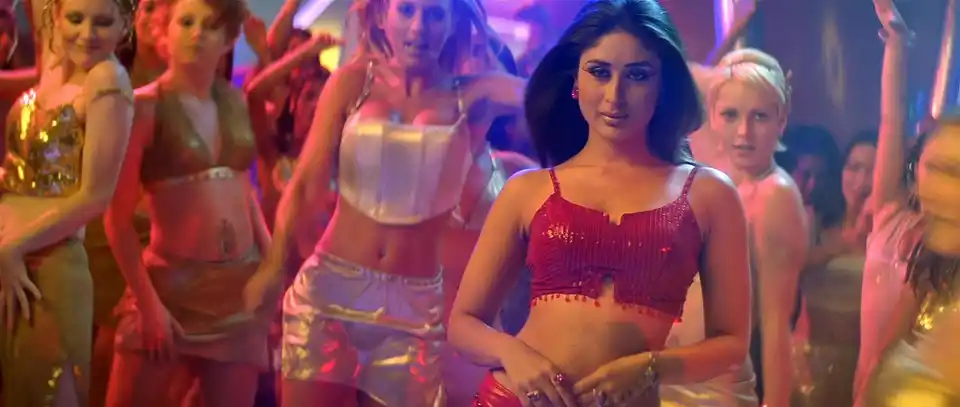 For a long long time, I had nothing but respect for my president Poo, worshipping at the altar of Poo-ism day in and out.

Dharma Productions
Except, she breaks that vow herself. Poo abandons every iota of her personality for Rohan, growing so obsessed with him that she goes about stalking and serenading him on campus. As is the trajectory of many KJo heroines, the backless crop tops are replaced by salwar kameezes, transitioning into a Raichand-ready sati Savitri who takes to singing bhajans only to impress the boy whose hobby is negging the hell out of her. This, from the girl who wouldn't let slide an opportunity to demean Anjali for being so stuck up about Indian culture. Two hours into K3G, Poo is relegated to being Rohan's shoulder to cry on, whose only duty is to keep Karva Chauth fasts for his ungrateful ass, completely forgetting her individuality and self-respect. Even a severe case of Alzheimer's couldn't explain this wretched transformation.
How did we disregard this? This and a hundred other giddy, petty tactics like getting close to Lokhandwala gymbro Robbie, and completely overturning her opinion of Rohan, seconds after announcing that she hates him. With her loud, attention-seeking, validation-craving personality, Poo embodies every single cliche that plagues women.
Poo might have been the most honest and accurate portrayal of the world KJo envisions in his dreams, but she definitely isn't the role model millennials need.
Poo deserved better. We deserved better.
So the next time, someone tells me how Poo is the most underrated character in K3G, instead of exclaiming "I like it! I… like… it!" I'm just going to roll my eyes. My Poo rating stays at "Whatever! Tell me how it was!"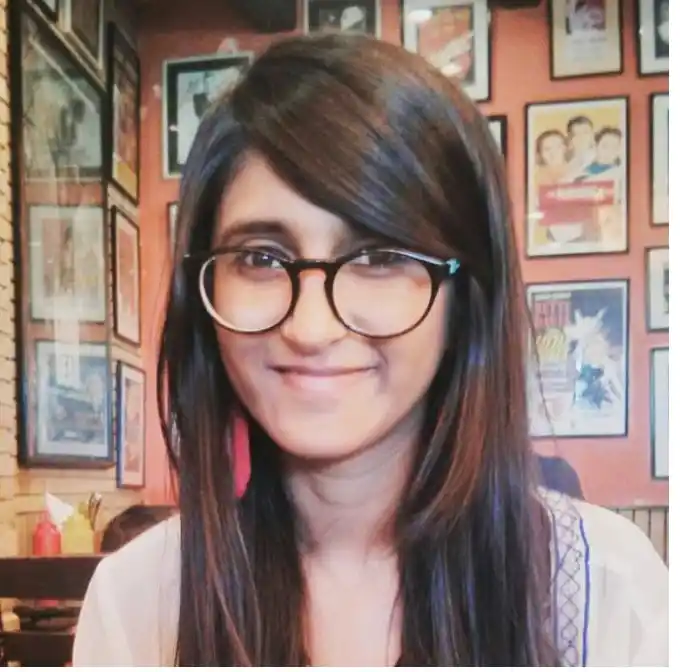 When not obsessing over TV shows, planning unaffordable vacations, or stuffing her face with french fries, Poulomi likes believing that some day her sense of humour will be darker than her under-eye circles.