Pavitra Rishta, the hit TV show starring Sushant Singh Rajput and Ankita Lokhande, has re-released on Zee 5. The actor continues to be celebrated weeks after he passed on.
In a year that has claimed many well-loved Bollywood stars, Sushant Singh Rajput's suicide was the cruellest surprise. It's been close to a month since Rajput passed away but fans continue to mourn him, posting video clips and images of him on social media. The trailer of his last film Dil Bechara got 4.8 million likes within a day on YouTube and became the "most liked" video in the world. It beat Avengers: Infinity War which had 3.6 million likes. And now, the streaming platform Zee5 has announced that it has re-released Pavitra Rishta, the TV serial in which Rajput first rose to acclaim, after 11 years.
He was the maestro who brought life to every character he portrayed and gave it his all for his passion. #RememberingSushantSinghRajput one of the brightest stars in the night sky. pic.twitter.com/WuCEFho5Re

— ZEE5 (@ZEE5India) July 4, 2020
The move to re-release Pavitra Rishta, in which Rajput and Ankita Lokhande play the lead couple, will be warmly greeted by the actor's army of fans and supporters. Many have chosen to revisit the highlights of his Bollywood career after his passing, like Kai Po Che and MS Dhoni, as a way to cope with the loss.
can zee tv re-telecast pavitra rishta please 🙁pic.twitter.com/GmNaEamIhc

— ρєαиυт.⁷ (@__doldrums_) June 29, 2020
#SushantSingRajput
I'll keep on posting everyday, i just can't forget what has happened,this loss feels so personal. Have been following ssr and ankita since pavitra rishta. #RIPSushantSinghRajput #RIP legend
♥️💔
May the investigation speeds up. pic.twitter.com/mxVlzSOm4w

— KAUTILYA JHA 🇮🇳 (@kautilya_jha) June 20, 2020
Rajput's followers are not going to let his memory fade. A fan named a star after the actor who was enamoured by the cosmos.
A fan of #SushantSinghRajput named a star after the actor as a symbol of love for the actor. – @pallavimanoj94, Entertainment Blogger 🌟https://t.co/sn6mtAtgBV

— MissMalini (@MissMalini) July 6, 2020
Rajput left no suicide note and the true reason behind his decision to end his life is a mystery. However, his life as an outsider trying to make it in Bollywood led many to speculate on what could have driven him to take the final step.
#Actress and #BJP MP #RoopaGanguly (@RoopaSpeaks) declares that she will #boycott films of certain #Bollywood personalities who have been blatantly practicing #nepotism in the film industry. Her assertion comes in the wake of actor #SushantSinghRajput's suicide. pic.twitter.com/7x6C084qfF

— IANS Tweets (@ians_india) July 5, 2020
Allegations about Rajput being ostracised by members of established film families, thus causing his career to be derailed, form the backbone of many of these theories. There has been a more frank discussion on nepotism in the film industry than ever before. In the wake of Rajput's death, his brother-in-law announced a service called "Nepometer", meant to be a tool for audiences to see how nepotistic the crew working on a film is.
Fight Bollywood Nepotism with Information. We will provide rating for movies based on how nepotistic or independent movie crew is. If the #nepometer is high, then it's time to #boycottbollywoodnepotism #fightnepotism pic.twitter.com/EkazMgtS6d

— nepometer (@nepometer) June 25, 2020
The Nepometer is only a result of the anti-nepotism sentiment that has come to the surface following Rajput's death. In addition to sparking off an important conversation, the incident has also led to a social media conspiracy movement whose members are convinced that Rajput was killed by a "Bollywood mafia". Even three weeks after Rajput's suicide, there are people campaigning for the investigation of his death to be transferred from the Mumbai Police to the Central Bureau of Investigation.
Now Karni Sena demands CBI probe into #SushantSinghRajput's death https://t.co/vjbg0xgSNU

— Zee News English (@ZeeNewsEnglish) July 5, 2020
This year has seen Bollywood stalwarts like Irrfan Khan, Rishi Kapoor, Saroj Khan, and just yesterday, Jagdeep, all pass away due to illnesses. Despite their careers being decades longer than Rajput's, who only made his debut in 2013, it might be his posthumous legacy that has the most impact on the landscape of the Indian film industry.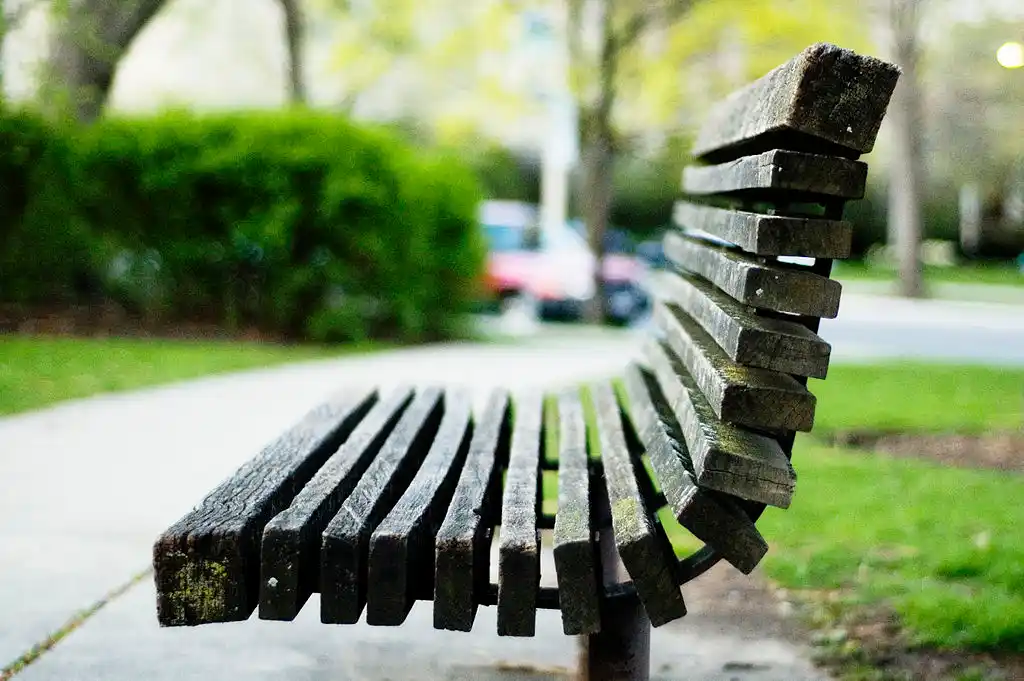 The Arré bench delivers stories that mattress. It hasn't achieved much sofar. But it's getting bedder.