Pankaj Tripathi has appeared in seven films in 2017 alone, playing disparate roles that stand testament to his versatility. And, yet Bollywood's most gifted performer this year is unlikely to feature in roundtables or win awards.
There was only one bright spot in last week's Fukrey Returns, the dull sequel to 2013's oddly fun Fukrey. It was 40-old Pankaj Tripathi, who has appeared in a whopping seven films in 2017 alone, playing disparate roles that stand testament to his versatility. In Fukrey Returns, Tripathi reprised his role as Pandit, and managed to single-handedly rescue the film, making it not just watchable, but also enjoyable. He elicits laughs with his (now famous) fixed looks, the way he pronounces words like "arrogance", and invisibly visible aura.
This year, we've seen Tripathi play a cowardly boss of a dance troupe, an arrogant CRPF officer, a menacing real-estate tycoon, a progressive small-town father, the villain of Pahlaj Nihalani's "family" film, a timid supporter of some Fukreys, and Nawazuddin Siddiqui's warring brother. This, from an actor, who barely survived in his first 12 years in Bollywood, doing bit roles wherever he could, until he met Anurag Kashyap who cast him as Sultan in Gangs Of Wasseypur.
In none of these films, does Tripathi play the lead, save for Shanker Raman's eerily menacing Gurgaon. And yet, he manages to infuse life into all of his aliases, and on some occasions, even overshadowing the leads. What Tripathi brings to the table with his peculiar nuances and mannerisms, overcome weak plots, underwritten characters, and mediocre performances — actually, even breakthrough performances. Even in a film like Newton, where the incomparable Rajkummar Rao delivers his career's best.
In the film, Tripathi actually manages to do the impossible: square off against Rajkummar Rao's vulnerable honesty with his steely cynicism (a feat that Ayushmann Khurrana failed at in Bareilly Ki Barfi). In an interview before the release of Newton, Tripathi revealed that Amit Masurkar, the film's director had initially wanted Aatma Singh to be perceived as a total villain. But it was Tripathi's hesitation in dealing in black and white that led him to humanise the character, and make him relatable. It is subtle interpretations like these that make Tripathi a show stealer.
This is also why it is difficult to conscientiously slot Tripathi's contributions as an artist. It'd be remiss to call him just a supporting actor; and we'll probably never see him play lead anytime soon either. Despite being younger than most mainstream lead heroes, Tripathi is typecast as the guy playing characters much older than his 40 years.
So, then, what do we call Pankaj Tripathi and what exactly is his appeal?
It's ultimately a role that seeks to define a monster; one that is incredibly easy to overdo and riddled with cliches.
In my head, Pankaj Tripathi is incapable of hitting a false note. There's a distinctive inscrutability to the actor's eyes, and he makes looking away from the screen singularly difficult, a trait that he best exploited in Gurgaon. As Kehri Singh, the mysterious patriarch of a wealthy family, Tripathi is an unflinching study in intensity and subtle violence. He spends much of the film in an intoxicated haze, barely able to string words together, and yet he holds your attention with a look of disapproval. It's ultimately a role that seeks to define a monster; one that is incredibly easy to overdo if riddled with cliches. But, in the hands of the gifted Tripathi, Kehri Singh doesn't just assume the identity of a beast, but is also a warning of the perils of toxic masculinity.
Tripathi's talent for changing personas like a chameleon is evidenced in his portrayal of Purushottam, Bitti's jovial and atypically progressive small-town father in Bareilly Ki Barfi. Gone is the brooding intensity he embraced in Gurgaon, replaced by an endearing comic timing that had the power to redefine the way Bollywood looks at father-daughter relationships.
And, yet Pankaj Tripathi, Bollywood's most gifted performer this year, is unlikely to feature in famed roundtables, win awards, or be hero-worshipped. But at least, he'll have the freedom to experiment as an artist unlike lead heroes. "I never became a hit, so naturally I will never become a flop," he claimed in an interview. Maybe that is the small joy we need to embrace.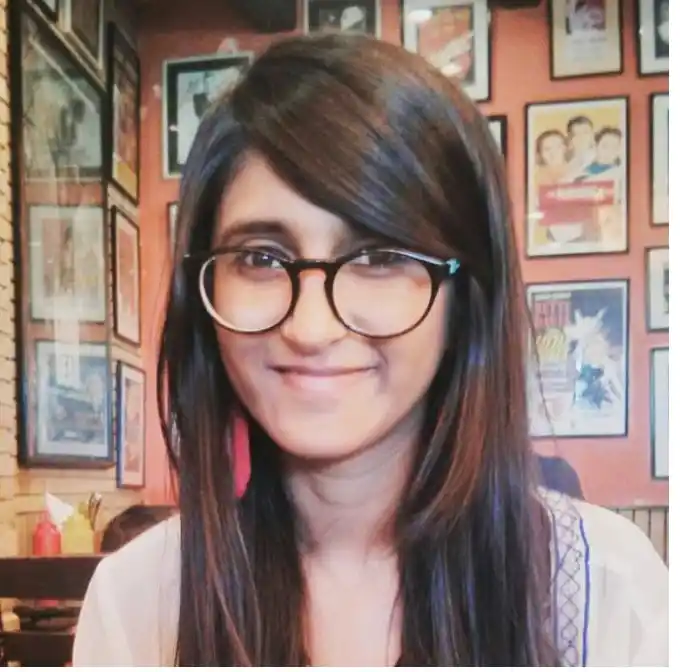 When not obsessing over TV shows, planning unaffordable vacations, or stuffing her face with french fries, Poulomi likes believing that some day her sense of humour will be darker than her under-eye circles.