The Academy Awards are just around the corner and it is time to prep for Oscar film conversations at the bar and on the train. Here's how you can get ready to reel off Call Me By Your Name and Three Billboards Outside Ebbing, Missouri factoids in five minutes.
The stage is set for the big daddy of the awards season: The Oscars. We wait with bated breath for the ceremony and have three days to brush up on our Oscar trivia.
The time then, is ripe for you to take some time out (from rewatching Dunkirk and marvelling at Christopher Nolan's brilliance for the nth time) and catch up with the handful of films that are going to make the biggest noise at the 90th Academy Awards, having found both critical and box-office love. After all, how else will you know if you're Team Elio and Oliver or Team Christine? Or what any of these terms even mean?
Here are the seven films that should definitely be on your Oscar watch list and how you can prepare for the conversations around them, even if you are short on time.
Get Out
Funnyman Jordan Peele's (of Key and Peele fame) directorial debut is a landmark genre-bending film that is bound to leave your mind blown. Peele gives the phrase "the horrors of racism" a literal meaning with Get Out where a black man is a helpless witness to a white nightmare. The sneakily crafted horror film is loaded with a powerful commentary on race, white supremacy, oppression, and is especially timely at a time when we're living in Trump's America.
Prepare to say: "Daniel Kaluuya's evocative lead performance and the gory third act really did it for me."
Call Me By Your Name
Luca Guadagnino's beautiful coming-of-age film set in Italy of 1983, is a sensual summer romance like no other; one that develops between 17-year-old Elio and 24-year-old visitor, Oliver. It's impossible to slot Call Me By Your Name as a mere gay love story. Instead, it is an irresistible tale of the unmistakable trace left by the first love of our lives, one that's as universal as it is personal.
Prepare to say: "I always knew Sufjan Stevens was glorious. "Mystery Of Love" is on loop, but I love his old work."
Lady Bird
Greta Gerwig's directorial debut is easily this year's most talked about film, with a 100 per cent Rotten Tomatoes rating. At the outset, Lady Bird might seem like yet another coming-of-age film (with an inevitable comparison to The Edge of Seventeen) that hardly offers anything new. But dig deeper and it becomes a love letter to the hometown we couldn't wait to get out of, an examination of the seismic power of the mother-daughter bond, and a mirror into that phase of life when we were transitioning into being the people we imagined in our heads.
Prepare to say: "Saoirse Ronan's brilliance is electrifying. And what a bonus that Timothee Chalamet is!"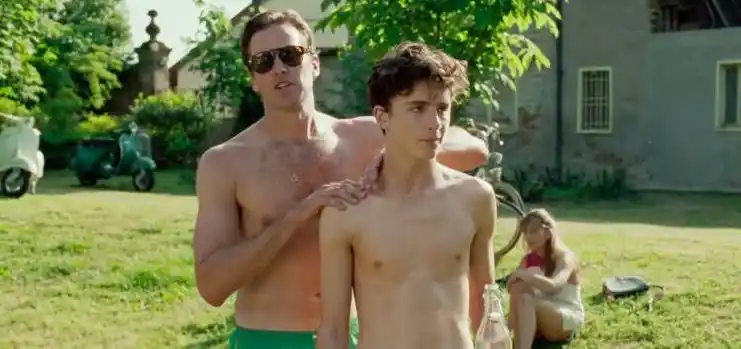 It's impossible to slot Call Me By Your Name as a mere gay love story.

Image credit: Frenesy Film Company
Shape Of Water
Guillermo Del Toro's part-fairytale, part-monster movie earned the Mexican filmmaker a Best Director win at the Golden Globes. Set in 1960, Shape of Water is a blood-curdling love story that blossoms between a captive quasi-fish, sort of human monster and a mute cleaning lady, with clever digs at systematic white oppression. It's essentially a reminder of everything we go to the movies for.
Prepare to say: "The sheer imagination that soaks every frame of The Shape Of Water is only matched by Sally Hawkins' fine performance."
I, Tonya
I, Tonya is a wickedly curious biopic, heightened in a way by Margot Robbie's fantastic performance, and the hilarious fake documentary narrative that ensures a laugh even in the darkest of moments. Based on the the infamous figure skater Tonya Harding, the film chronicles the events leading up to her alleged involvement in an attack on her rival Nancy Kerrigan, and the underlying class bias, misogyny and domestic abuse that was intrinsic in Harding's life. I, Tonya is essentially a redemption of a life.
Prepare to say: "You know what was brilliant about I, Tonya? Allison Janney's shoulder bird."
Lady Bird, Greta Gerwig's directorial debut is easily this year's most talked about film, with a 100 per cent Rotten Tomatoes rating
Battle Of The Sexes
After blowing minds with La La Land last year, Oscar-winning actress Emma Stone is back playing Billie Jean King in Battle Of The Sexes, the second entrant in the comedy-biopic category. At a time when female tennis players are still required to fight for equal pay, Battle Of The Sexes is the throwback that started it all. The film chronicles the legendary 1973 tennis match between Billie Jean King and Bobby Riggs that became the most watched televised sports event of all time. King took up on a retired Riggs challenge to beat him at a match and justify why women tennis players should deserve to protest against being paid one-eighth of the prize money given to men.
Prepare to say: "I could weep for Emma Stone's vulnerable act as the woman struggling to come in terms with her own sexuality while heading a rebellion against the tennis association."
Three Billboards Outside Ebbing, Missouri
The big winner at the Golden Globes this year and a formidable front-runner for the Oscar nominations, Three Billboards Outside Ebbing, Missouri is a fascinating portrait of vigilante justice. It is a story of vengeance and violence delivered with as much a tragi-comic eye as it is soaked with unbearable sadness. Despite the film tapping on something very accurate about women's rage, it has recently met with a strong backlash for its racist undertones.
Prepare to say: "Can any movie starring Frances McDormand (absolutely boss here) and Sam Rockwell ever fail?"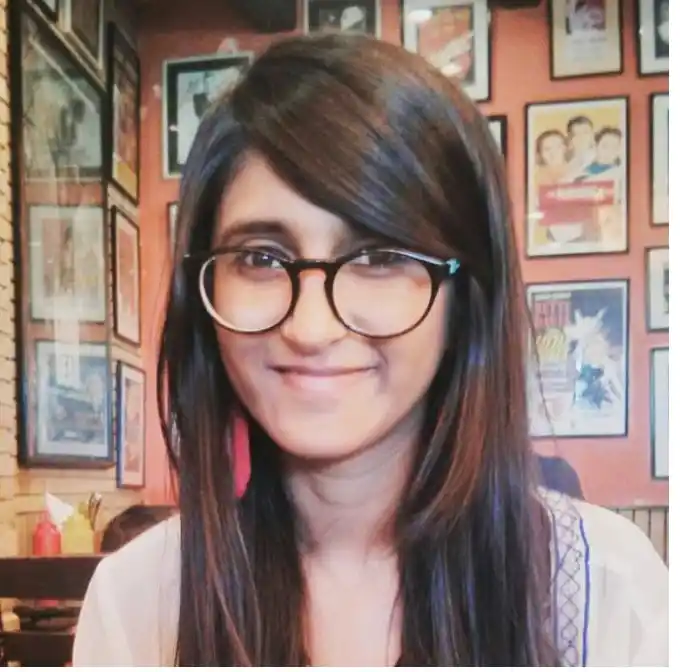 When not obsessing over TV shows, planning unaffordable vacations, or stuffing her face with french fries, Poulomi likes believing that some day her sense of humour will be darker than her under-eye circles.