Most movies look to use nostalgia as a tool, but Once Upon a Time in Hollywood, Quentin Tarantino's ninth feature, seems to have cracked the code on using it as a weapon. It's a detailed time-machine leading to the Hollywood backlots of the '60s, only reimagined in Tarantino's own flamboyant image.
In 2019, nostalgia isn't merely an emotion; instead it is a 21st century cottage industry that single-handedly wills movies into existence. It's the reason franchises keep churning out interminable sequels and Lion King gets a computer-animated remake, that as it now stands, is also the highest grossing animated movie of all time. Yet even then, there's a fine line between using this brand of cultural nostalgia, that opens the doors to a lost past, as a tool and as a weapon. Most films tend to do the former. In his ninth feature – incidentally also the first film to not be produced by Harvey Weinstein – Quentin Tarantino seems to have cracked the code on weaponising nostalgia. The result is Once Upon a Time in Hollywood, a dizzying and curiously detailed time-machine back to the Hollywood backlots of the '60s, that stands testament to the fact that nostalgia is ultimately paranoia dunked in affection. 
Once Upon a Time in Hollywood unfolds audaciously over a span of three days – February 8, 9 and August 8 – in 1969 Los Angeles, a year that brought immense upheaval in the mechanisms of Hollywood. Unable to keep up with the demands of the changing times, the classic studio-led Golden Age of movies is on the brink of collapse, putting the fate of traditional heroes and plotlines in jeopardy. One of the men suffering the brunt of this changing landscape is Rick Dalton (a marvellous Leonardo DiCaprio), a fading '50s Western-style TV star who has all but blown his chances to transition to movie superstardom. Tarantino etches out Rick's career with an enjoyable silliness: There's fake TV featurettes, film clips (in "The Fourteen Fists of McCluskey", Dalton uses a flamethrower to burn Nazis), and playful posters that condense the myth of Rick Dalton. The film's flamboyance is derived entirely from its little details, which both enlivens and alienates its appeal.
When Once Upon a Time in Hollywood opens, Rick's career is reduced to doing thankless guest roles in other action series, a move that is vehemently opposed by Marvin Schwarz (Al Pacino in an extended cameo) a veteran movie agent. At a time when it seems that Hollywood might be leaving him behind, Rick – a volatile, insecure version of himself – finds comfort in the constant, unwavering company of his stuntman and long-time friend Cliff Booth (Brad Pitt), who drives him around, watches TV with him, and describes himself as "more than a brother and less than a wife" to Rick. 
For a better part of its runtime, Once Upon a Time in Hollywood trudges along aimlessly to paint a slow-burn portrait of this middle-age crisis and co-dependence. DiCaprio is sensational in scenes that require him to act out his frustration. There's a particularly standout sequence where he yells at himself for screwing up his lines, second-guessing his craft in the confines of his trailer that pulsates with aching emotional vulnerability, an unlikely trait in a Tarantino hero. Minutes later, when his eight-year-old costar sincerely validates his performance, Rick's face betrays an endearing look of relief that seems almost subversive in the trademark hyper-masculine Tarantino universe. That's part of the joy of watching Rick Dalton; he always seems to teeter on the brink of either a nervous breakdown or an endless crying session. And Cliff, the nonchalant cool dude with a dark past (he is rumoured to have killed his wife) who isn't particularly obsessed with the idea of his career unlike Rick and is happy to just get by, proves to be a perfect foil for Rick's nervous energy. For a while, it's even easy to mistake Once Upon A Time in Hollywood as nothing more than just a buddy film – Cliff and Rick's unshakeable bond is elevated by the electric chemistry that Pitt and DiCaprio share. Yet that's only the tip of the iceberg.
The film's emotional anchor is provided by its third character, Sharon Tate (Margot Robbie, better than the underwritten role given to her) an upcoming actress, who represents the new guard of Hollywood. Tate is newly married to acclaimed director Roman Polanski (Rafal Zawierucha) and also happens to be Rick's next-door neighbour. The close proximity to Polanski excites Rick to no end, who sees it as a window to resuscitate his career, which according to him is just one party invitation away.
Once Upon a Time in Hollywood is set in 1969 Los Angeles, a year that brought immense upheaval in the mechanisms of Hollywood.
For much of the film, Tarantino remains visibly excited at the prospect of fact intersecting with fiction and the three distinct storylines of Rick, Cliff, and Sharon becoming one. This is a film that doesn't bother with streamlining itself; it meanders along the way, to what at times feel like nowhere, but then comes alive when you least expect it. These are throwaway scenes: The camera observing Sharon's wide-eyed wonder when she secretly visits a theatre to watch herself on screen or the ominous sequence when Cliff finally talks to Pussycat (an excellent Margaret Qualley), a young, flirty hitchhiker and drops her back to the Spahn Movie Ranch, unaware that it has now become the base for the members of the Charles Manson family.
In fact, the director mines the audience's knowledge of both Charles Manson and the brutal events of August 8 – when members of the Charles Manson family murder a pregnant Tate and her three friends – as a prop to sustain interest in the revisionist plot of Once Upon a Time in Hollywood. Even then, he keeps both Sharon and Manson in the fringes, deriving dread from the implication of their existence. It's daring but slightly frustrating. There are times that Tarantino's urgency to earn his ending comes across as a gimmick that poses the risk of overpowering the ambition and vision of the entire film. And despite its glorious setpieces and surprisingly effective sentimental core, Once Upon a Time in Hollywood can't help but become its ending, emanating a sense of incompleteness. But through it all, it remains deeply watchable and its craft, genuinely persuasive.
It's the film's last half an hour that ultimately ties up the three narrative arcs. The action setpiece in question, is pulpy, original, but also deeply uncomfortable, at odds with the tone of Once Upon A Time in Hollywood. The result is a film that culminates into a violent third act fronted by two male saviours that could have been an impossibly affectionate ode to a woman who was denied her stardom. But just when you want to write it off, Once Upon a Time in Hollywood closes with a sequence that bubbles with warmth and represents the endless possibilities that defined Hollywood back then, and now.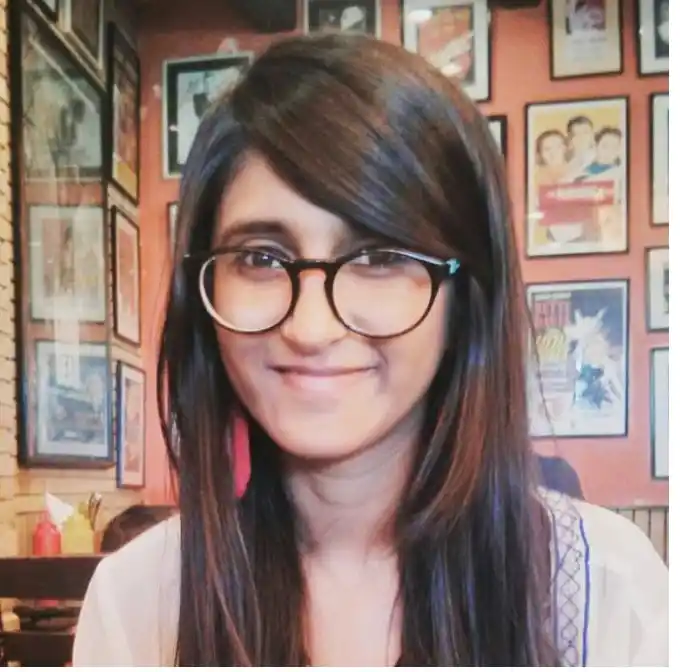 When not obsessing over TV shows, planning unaffordable vacations, or stuffing her face with french fries, Poulomi likes believing that some day her sense of humour will be darker than her under-eye circles.