Meet Debjaani Sagar, the homegrown version of Debbie Ocean from Ocean's 8. With her gang of desi girls, she's attempting the heist of the decade in a caper filled with shapeshifting mosquitoes, revenge plots, and reincarnations.
Ocean's 8 is out today, the first film in the popular franchise to have an entirely female-led cast. But sorry Sandra Bullock, Cate Blanchett, and Rihanna, Indian TV has you beat this time. We've been fervently following female-led stories for years, as the success of shows like Kyunki Saas Bhi Kabhi Bahu Thi and Naagin will attest to. While family drama, shapeshifting, and other subjects have been covered ad nauseam, one scenario left for Indian soaps to explore is a cracker heist, a la the Oceans franchise.
How would Ocean's 8 play out, if it were an Indian TV show?
The Hollywood version has Debbie Ocean, Danny Ocean's sister, planning a heist at the Met Gala with her partner-in-crime Lou. At the Gala, their object of utmost interest is the $150-million necklace, the "Toussaint". To execute this heist, Debbie and Lou hire a jewellery maker, a fashion designer, a hacker, a profiteer, and a hustler.
Our Indian TV show opens with the protagonist, Debjaani Sagar, planning a heist of her own – at the Marwari wedding of the decade. Debjaani plans to steal the rani haar, which is worth over ₹100 crores, at the wedding. Debjaani's nefarious intentions are revealed early on with serious exposition that includes her wearing too much eyeliner, always having a single brow raised, and a droning background score that sounds like it's signalling a Satanic cult to commence its ritual.
But first, Debjaani needed an invitation. This is where her friend and partner in crime, Leena, comes into the picture. Leena's mother and the groom's 200-year-old dadi go to the same temple everyday. But just a regular invitation will not cut it. Leena needs to be intimately involved with the wedding – like milni ceremony-level involved.
Debjani and Leena hire a jewellery designer to create a fake rani haar, to swap with the real deal.
For this, Leena needs to become romantically involved with the groom's brother. It's a cinch – she's pretty, wears make-up and jewellery to bed, and is an expert at corny and clichéd seduction techniques like hair-flipping and eyelid-batting. All Leena needs to do is fall from a flight of stairs at the right time and wait for the groom's brother to save her. Cue 20 minutes of reaction shots.
Now that they're close to the groom's family, it's time to replicate the obligatory "getting the team together" montage that is sure to make it to the movie trailer. Debjani and Leena hire a jewellery designer to create a fake rani haar, to swap with the real deal. They then bribe the bride's bodacious beautician to place the fake necklace around the bride's neck.
The event manager of the wedding, Kavitaji, and the photographer, Chitra, are recruited as extra sets of prying eyes, and also so that the camera can suddenly cut to their faces whenever over-dramatisation is immediately required. A sangeet choreographer was never integral to the plan, but was brought on board to provide a opportunities for the show to present five-minute-long song-and-dance sequences.
Since this is a typical Marwari family, Debjaani realises that the bride would never really trust hired help. For many episodes, we see Debjaani staring blankly into the distance as an over-serious voice-over (provided by her) ponders this situation.
Through a convenient deus ex Ekta, one fine day, Debjaani simply walks in on the bride's poor and jealous best friend arguing with her saas about buying an expensive sari for the wedding. Recruiting the best friend completes the remarkable and infallible Sagar's 8.
In Ocean's 8, Debbie Ocean takes five years to plan the heist, but the whole story will fit into a 90-minute film. On Indian TV, it will take five years to establish all eight characters. That's what spending 80 per cent of every episode's runtime on slo-mo shots of the charming beta of the show will do. The wedding itself is a 50-episode saga with heavily sequinned saris that look no different from the rani haar itself, neverending songs, and cringe comedy.
Expect a couple of twists to be introduced just when the TRPs are sliding. We will learn that the bride is the reincarnation of Debjaani's saas, whose jewellery Debjaani had stolen 20 years ago. We'll also find out that Leena is actually a shapeshifting mosquito who has been carrying a grudge against the bride's family for using too much Odomos (please forward this to marketing team right away).
If you've managed to make it this far with Sagar's 8, you'll be dying to know how the story ends. Unfortunately, the show's writers won't be able to answer your questions. All answers lie with whichever numerologist the executive producer listens to.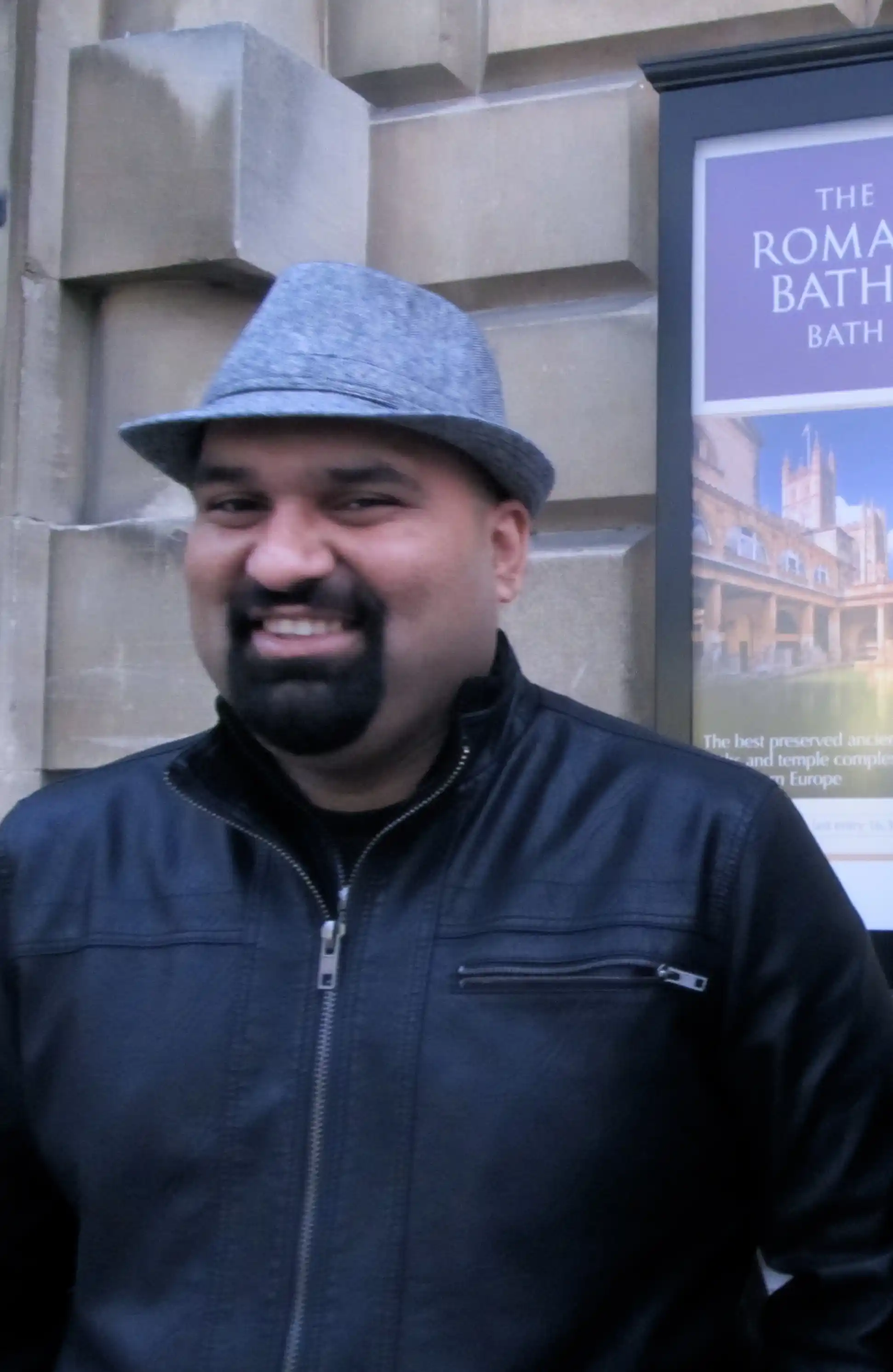 Akhil Kakkar has an M.A. in Creative Writing from Brunel University, London. He tries not to, but repeatedly does, overstay his welcome