With Nirav Modi planning to apply for "political asylum" in the UK, we revisit Oliver Stone's classic Wall Street. Both Vijay Mallya and Modi have certainly watched the film – but not as a morality play. They watched it as a blueprint for how life ought to be led.
It's raining white-collar criminals in India: In late March, social media was abuzz with news that embattled industrialist-in-exile, Vijay Mallya, was getting married for the third time, to girlfriend Pinky Lalwani. A meme started doing the rounds, suggesting that the London-based scamster was forced to take this step because he was "feeling loanly".
Despite the guffaws, it was a pretty accurate estimate of his mental state. The self-appointed King of Good Times is, after all, hiding in the UK with over ₹9,000 crore in debt to various Indian banks. The Enforcement Directorate claims that out of this, ₹4,000 crore has been siphoned out of the country.
If you think that is avaricious, Nirav Modi truly took the cake by literally interpreting the adage "take the money and run" in the Punjab National Bank scam.
On New Year's Day, Modi, a diamond merchant from the wealthy Palanpuri clan, fled with ₹13,000cr in debt. In true James Bond-style, he first flew to Hong Kong, hoping to make it home; when the Chinese refused him succour, he flew out to London in mid-February and parked himself in an apartment near Bond Street for a month. Then he left for New York and has been lurking around Loews Regency, 540 Park Avenue. Pretty hectic, even for a jet-setter like Modi.
But wait a minute, there's more: This week, reports emerged that Modi has hired a British law firm to get him "political asylum" in the UK — not a big surprise, because the Income Tax department, it turns out, has traced a secret bank account linked to the fugitive at Barclays in… London.
Keeping up with the machinations of Mallya, Modi, & Co. is a mind-bending task. It is the sort of roller-coaster ride that takes us back to Wall Street, Oliver Stone's dazzling 1987 flick on greed and its many repercussions.
In many ways, Wall Street is a modern-day morality play: Michael Douglas plays Gordon Gekko, an evil corporate raider. Gordon Gekko spouts maxims on the virtues of greed with such élan in his raspy baritone that he comes to epitomise it — a panache that won Douglas an Academy Award for Best Actor. However, it is Charlie Sheen who wins our hearts with his endearing vulnerability as Bud Fox, an ambitious stockbroker who bites the bait and suffers a precipitous fall from grace. There is indeed something prophetic in seeing a young Charlie Sheen — now notorious for his cocaine and sex addiction issues — doing his first line of Colombian talc with a hooker in a limo to get a taste of the good life at the beginning of this film. Further adding to the intersection between life and art is Charlie Sheen's father, Martin Sheen, who plays the stockbroker's working-class dad in the film.
The Banker's Daughter is riveting for how it reveals the inner sanctums of corporate criminals in the wake of their sins.
That Carl Fox is a union leader for an embattled low-budget airline in Wall Street brings us back to…Vijay Mallya. There is no doubt that Vijay Mallya must have been inspired by Gordon Gekko. While he has neither Michael Douglas' charisma nor his good looks, Mallya managed to create a chimera of tinny glamour around his persona: the yachts anchored in the Mediterranean; the incredibly tacky Kingfisher calendar starring a gaggle of bikini-clad models suntanning on exotic beaches; the hopelessly tight suits in our hopelessly tropical climate.
Both Vijay Mallya and Nirav Modi have certainly watched Wall Street, but not as a morality play. They watched it as a blueprint for how life ought to be led. It's a slip that has proved rather costly.
If Wall Street offers us a 70mm canvas on the pitfalls of greed, set in New York City, the citadel of capitalism itself, Emran Mian's uber-stylish novel, The Banker's Daughter (2012), takes us right into the five-star suites of the subcontinent's unscrupulous folks. Shuttling between London, Beirut, and Lahore, The Banker's Daughter tells the story of Hanna Mehdi, the daughter of an absconding Pakistani billionaire, Mateen Mehdi of IBCD, a fictional bank that has collapsed in 2006. The novel depicts the nomadic lives of the world's corrupt elite with such polish that if Vogue were to ever finance a horror film of the soul, this would be the result. With tens of millions of other people's money, Hanna Mehdi is happy to shop until she drops in Beirut's glitzy boutiques and be featured in the local glossies until… she discovers the image of a severed head on her father's laptop.
The Banker's Daughter is riveting for how it reveals the inner sanctums of corporate criminals in the wake of their sins. How much armour is enough armour to insulate you from your moral compass? "We travelled for two days, arriving in Beirut by boat from Cyprus. Since then, Baba has lived in this suite, isolated from his former colleagues, his old powers dispersed. Or so I thought. With my hands in my hair now, I stare again at the photograph. It's hard to look at it. It's hard to look away," says our protagonist at the beginning of The Banker's Daughter.
It is the inner emigration of our troubled heiress that offers us a rare insight into the psyche of the hyper-wealthy and, more crucially, their disconnect from the world around them. What happens when you take other people's money and escape familiar shores? It is this evaporation of the conscience that Emran Mian captures so elegantly here, even if father and daughter are indeed a slippery duo. "I am ruined for houses and homes. Ever since I left my flat when Baba came to get me, then, installed in the Saint-Michel, watching on television news a crew of police officers standing around my parents' house, it is hotels, not private residences, that I associate with safety, refuge, quiet," laments Hanna, betraying a fatigue with being on the run despite her millions.
Maybe the Mallyas and Modis sometimes feel the same way too. Or maybe, I accord them too much of a conscience.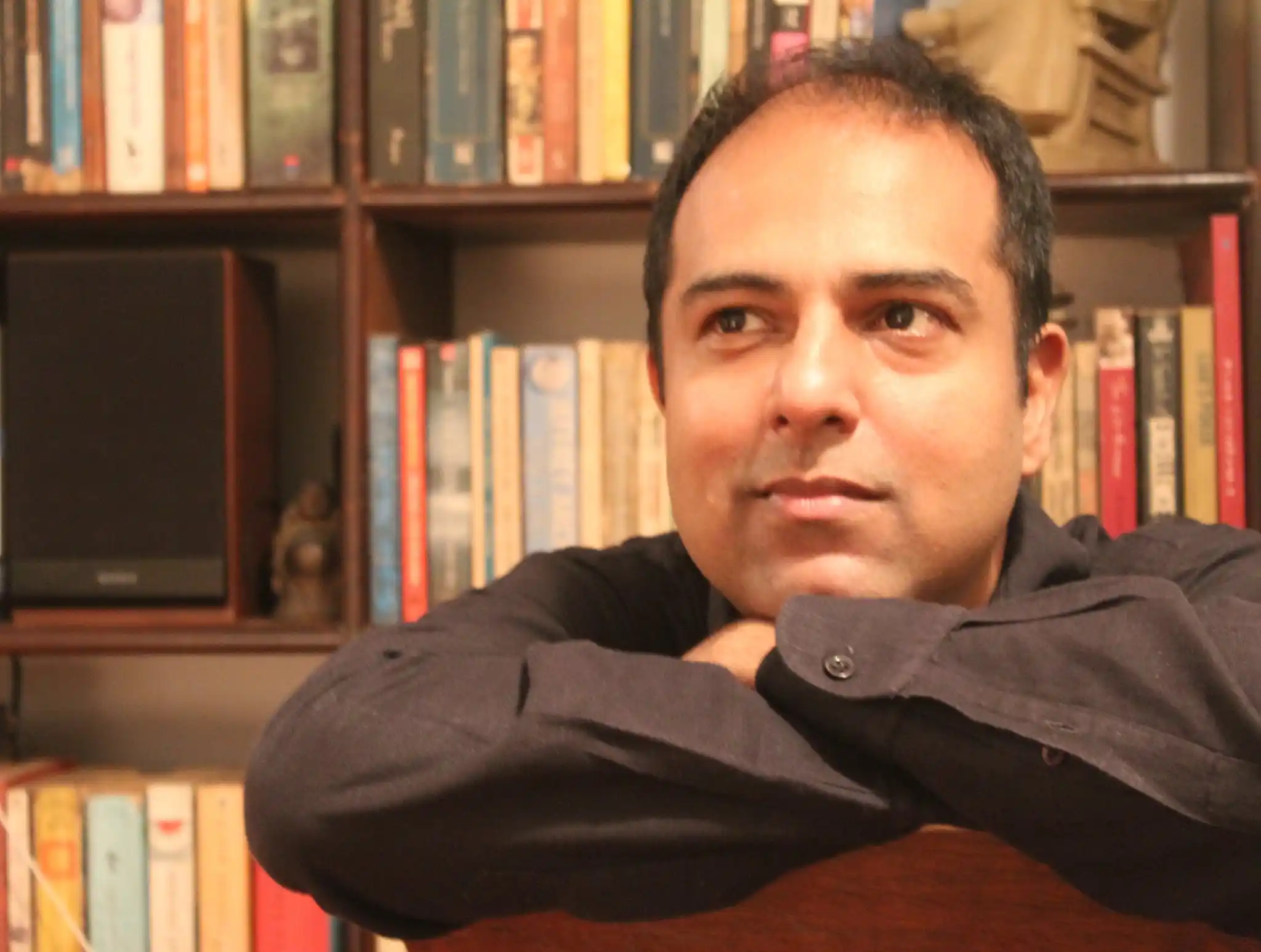 Vishwas has survived the vinyl player, the cassette tape, the VHS recorder, the LaserDisc hype, the CD revolution, the Discman that always skipped, the DVD library, the floppy that was doomed from the word go, the iPod that everyone showed off and the mp3 player that commuters used to ignore each other on Western Railway before settling down with his Macbook Air to sate his ravenous appetite for pop culture