Sorry to disappoint excited first-timers, but sex, drugs and rock'n'roll will hardly be on the agenda over the next two days.
Winter is coming! The fleece is out, wedding hashtags are in, and social media is in full music-festival mode as festival-goers post pictures of their latest outfits, and non-goers lament how their schedules don't allow them to attend, and use the opportunity to post last year's pictures anyway. Unless they're going to NH7 Weekender, in which case they're already crowding around on a lawn in Pune, gearing up for the experience of their lives.
It pains me to say this, but sadly the music festival experience we've been conditioned to expect given the reaction of local netas to festivals like Weekender and Sunburn, is not what awaits the fans at this year's edition. The conservative establishment views the congregation of music fans as terrorist sleeper cells, whose agents are tasked with destroying Indian culture step-by-step over a two-day period. Yet, sex, drugs, and rock'n'roll are hardly going to be on the agenda over the coming days.
Upon arrival, you won't be greeted by attractive ravers feeding you MDMA mouth-to-mouth; instead you'll probably be greeted by a frazzled 19-to-20-something-year-old volunteer in black, who is going to take three times as long as he should to get you your pass. Once you're in, you're ready for the roller coaster of sex, drugs, and music to begin, but try lighting a cigarette and a giant genie (bouncer) will magically manifest out of thin air to make sure there's nothing naughty going on. Even getting a simple pint of beer involves fighting off a dozen competitors for the bartender's attention, only to lose it to some girl with an oversized bindi. And don't worry, you will not get lucky with this girl. At the last music festival, the most sexually charged thing I witnessed was two drunk Delhi boys trading pelvic thrusts. Not on the dance floor, in the food court.
I would urge the Congress, the BJP, and any other political body to please visit a music festival so they understand that attending one is just like going to a movie. The only difference being this one lasts much, much longer and is way colder. Long, sleepless nights in your threadbare tent, long lines for overpriced goods, and longer ones to the porta-potty.
Music festivals are not the ghor Kalyug you imagine them to be, dear politicians, but a regular evening in your constituencies. Maybe next year you'll turn a blind eye to them — the way you often do on a regular day at your job.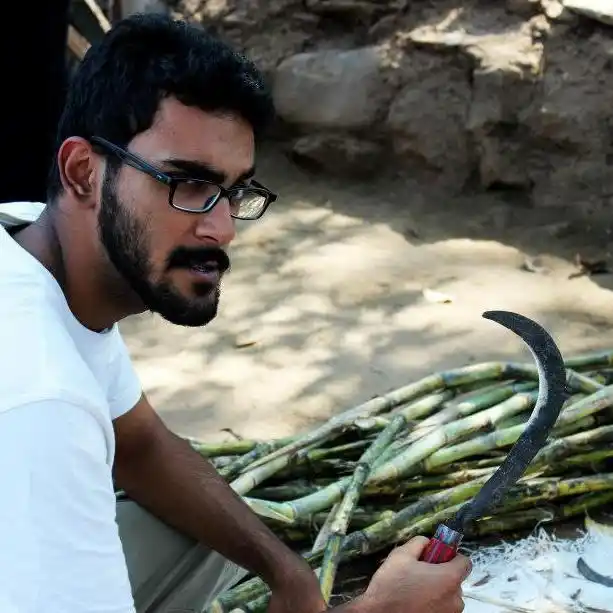 Dushyant Shekhawat really likes his mustache. He grew it himself. You can find him on Twitter at @SeriousDushyant.