News reports, think pieces, and analysis aren't doing the cliffhanger elections in Karnataka any justice. With all the absurd drama that has unfolded this week, our netas deserve their own multi-genre TV show – working title, Kar-Naatak, The Wild Wild State.
They say it takes just one man to change the world… but in the southern peninsula of India, it takes 221 men to do one simple math sum. Can they eventually arrive at a conclusion? We can't wait to find out.
News reports, think pieces, and analysis aren't doing the Karnataka elections justice, but with the addition of a bit of absurd drama, they could well deserve their own multi-genre TV show – working title, Kar-Naatak, The Wild Wild State. But first, it'll need a budget that can accommodate a massive star cast that will give any saas-bahu soap a complex (at least 112 dudes who will play MLAs), and still have money to spare to hire chartered planes, buses, and the entire Eagleton Resort.
Who better to bankroll this than you, Netflix? In fact, quit wasting your time doing high-end Originals like Narcos and 13 Reasons Why. You already know we Indians love our drama; it's the most fun we can have with our clothes on. So we take that sentiment to the cricket field and to our Parliament. Here's a simple pitch from us.
The Kar-Naatak story begins by satisfying your sudden science-fiction obsession, with a glimpse from the distant future. Three factions in outer space – Congress, BJP, and JD(S) – are engrossed in a card game. They're trading cards, with pictures of horses on them, among themselves. Earth has long since imploded, so the three parties are now attempting to create a "vote bank" in space. Since there is no money to bribe each other, the politicians just survive on an elusive substance called "Rajneeti".
***
Flashback to 2018.
The state of Karnataka is going through a fairly confusing election, and the show pivots to a political drama. The results have been declared, and Amit Shah, played by a tough desi friend of a Lokhandwala struggler, has found out that his party has won the most seats. He kisses his ring for dramatic effect.
Rahul Gandhi, who will be played by the same actor who portrays Chhota Bheem, and his friend Siddaramaiah, played by the oldest man the production team could find on the street, are not as happy. They're worried that they'll have to face another embarrassing round of YouTube videos chronicling each one of their silly mistakes, discussed threadbare. They're afraid PewDiePie will make a video about watching their videos, and unlike Ekta Kapoor's massive fan base, no one will come to their rescue. So winning this election is a matter of pride.
The duo set up an army of 77 men and travel to the House of Gowda, which hosts the Secular faction of the group known as the Janata Dal. This is also the point our political drama acquires a period Game of Thrones flavour as the two parties sit for dozens of meetings over virgin red wine and vegetarian roasts. Somehow, without any killings or gratuitous sex (no nudity please, we're Indians!), they arrive at a deal. JD(S) will add 38 men to the Congress's 77, on the condition that the JD(S) is declared the leader of this army. JD(S) has prior experience on the battlefield and with the Congress having control of only three of the 29 kingdoms, they are desperate and on the backfoot. Moreover, it's difficult to take the Congress seriously because of  the under-achievements of its Clown Prince Pappu.    
And after forging a post-poll pact, the two factions – Congress and JD(S) – set out for the grand battle… to meet the Governor of the land, and wait obediently outside his door in air-conditioned buses.  
In the meanwhile, word has reached the headquarters of the BJP. (Small note: Here the colour palette of the show acquires the Ancient India filter.) Shah, who has long fought for Congress-mukt Bharat, is aggrieved by the news of this latest tie-up, and sends his own army out to the office of the Governor. The stage is now set for a battle of epic proportions.
And after forging a post-poll pact, the two factions – Congress and JD(S) – set out for the grand battle… to meet the Governor of the land, and wait obediently outside his door in air-conditioned buses.
The time is perfect for a plot twist. It is revealed that the Governor was actually a BJP man all along! He therefore awards the position of Emperor to the man whose name has the initials BS, Mr Yeddyurappa. Yeddyurappa was last touted as the man most likely to replace Walter White in the Indian Breaking Bad remake, but he was tied up with a prior corruption charge, so the role probably went to SRK.
From here, the show turns into a comedy of sorts because it turns out no one knows basic arithmetic, and the Congress and JD(S) are barred from coming to power. We can call this segment "Everybody Hates Math". The BJP, after a hilarious mixup, gets two whole weeks to buy as many MLAs as they can. They also come in with a lot of money and can afford to buy people for ₹100 crore. This hilarious postmodern take on slavery, calls for a number of guest appearances.
We start first with a cameo by SC Baba, a knowledgeable elder, who decides that everyone needs to brush up on their math and announces that there will be a test at some point that will decide who gets to install an Emperor as well as add two and two. This will be followed up with the appearance of Tejashwi Yadav, the son of India's cow-belt king Lalu, who shows up to deliver a couple of chutkules about how people in Bihar don't believe in math either. Another Congress faction from the land of sunny beaches and a drug problem, makes an appearance with its contention on why math is important.
This series of unfortunate events will provide great comic relief… for what is about to follow is not funny at all.
We then pivot to the thriller format, where there is a cliffhanger-a-minute. In the dark of the night, several foot-soldiers of the Congress-JD(S) combine are led to the far off land of Eagleton, where the BJP can't reach them, unless they take the time to connect to the Wi-Fi in their headquarters. The Congress plans a great escape via choppers but are grounded. They then pack them into three buses and an all-night trip to Hyderabad, even more arduous than the Journey to Mordor, begins.  
***
This cues the next season of the saga. This time, it is revealed early on that there is a criminal hiding in plain sight between the MLAs of that house. The ten episodes of Agatha Christie-esque storytelling will build up this tension to a hard reveal that… actually, 35 per cent of all men gathered in the first place have criminal cases against them.
And now we're left with four special true crime episodes, where we dissect why exactly these people are our leaders.
Meanwhile, BS Yeddyurappa, has taken advantage of this absence and does typically politician things, setting up meetings, making headlines, whatever. But under the surface, he is tense, because he knows that he can't pass the upcoming math test, unless he buys some people to help tutor him. This builds up to one of the most emotional scenes ever seen on television. Just when the stage is set for a giant showdown, Yeddyurappa makes a tearful resignation, gives up his throne, and goes back to being just a normal rich politician. The math test is cancelled. The Congress and the JD(S) have won.
So there you have it Netflix, how's that for a story?
Don't worry about taking things forward in the seasons to come. Our rajneeti will never lack compelling storylines. It takes America four years to see a real election. With all the drama, defections, and defamation, we have one every couple of weeks.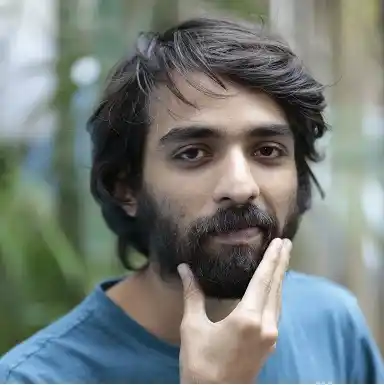 Sagar has lived in Mumbai for most of his life. You can often find him complaining about potholes and local trains when he isn't out having a mediocre time.