Taapsee Pannu is the unwitting leader in a new genre taking over Bollywood, called "How To Let A Leading Actor Steal Your Thunder".
"Itni dur se aaya hoon, kuch toh karne do" (I have come from so far, let me do something), bellows Akshay Kumar, reprising his role as Ajay Singh Rajput, when Tapsee Pannu's Shabana Khan "asks" him if she can be the one delivering the punches to a villain during the second half of the film.
The exchange is ironic, because they are both in a "woman-oriented" film named after the leading lady. If stealing her limelight weren't enough, Akshay Kumar also proceeds to order Shabana to go outside and wait while he – the self-appointed license-holder of all things action – beats the bad guy to a pulp. Like school-children punished for their misdemeanours, Shabana meekly does as ordered and spends a couple of tense moments outside the room in anticipation – she is probably wondering what she did to be excluded from a momentous scene in her own film.
With this enlightening scene, the makers of Naam Shabana, have guaranteed that they drive home an important point: That the hero, even in an extended cameo, is a much greater asset than a leading woman with proven acting mettle. Instead of committing the grave sin of letting Tapsee Pannu singlehandedly shoulder the film on her immensely capable shoulders, they ensure that she is hand-held by Akshay Kumar at every juncture, lest she take away all the attention – even in a film premised on her character. After all who doesn't love a film about a heroine sporadically kicking arse, only when its supporting actor allows her to?
The writer-director duo of Shivam Nair and Neeraj Pandey dedicate almost the whole of the film's 148-minute runtime to this thoughtful premise, instead of, you know, actually delivering a novel film about a female spy. Or one that has a plot.
In their defence, they are only following Bollywood's long tradition of short-changing their heroines, whose roles on paper might seem like the lead. On screen though, it's #TeamBollywoodHeroForevs. Remember Aamir Khan's turn in Dangal and how he completely overshadowed a film whose promos promised us a narrative centred on medal-winning wrestlers Geeta and Babita Phogat?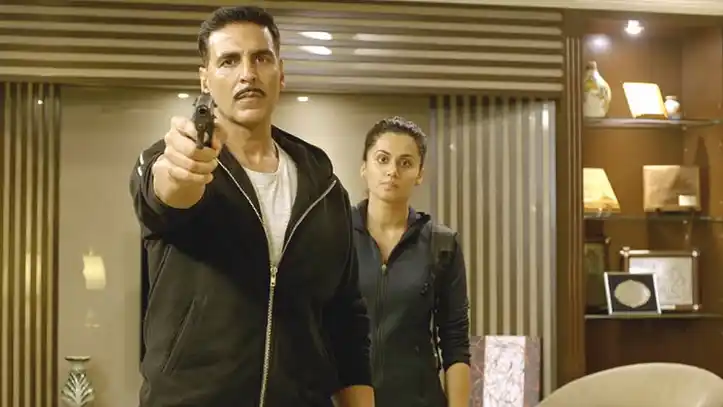 The rare chances that Shabana does get permission to make a kill all by herself, are also thwarted by Akshay Kumar.

Courtesy: Reliance Entertainment
Taapsee Pannu is the unwitting leader in a new genre taking over Bollywood, called "How To Let A Leading Actor Steal Your Thunder". It happened in PINK, where a man had to teach the world about the importance of women's consent, despite the film's three talented leads. With Naam Shabana, she has hit another sweet spot.
A prequel to the 2015 hit Baby, Naam Shabana sets out to tell the backstory of how Shabana Khan, a middle-class college-going girl and a Kudo practitioner (with a terrible secret and a tragic present) is inducted into a top-secret intelligence agency. Akshay Kumar who supposedly has a cameo in Naam Shabana (but gets an end credit before Tapsee Pannu), exists in the film only to faithfully fulfil his quota of thunder-stealing.
In the film, Ranvir Singh (Manoj Bajpayee), the agency's chief, recruits Shabana and makes her undergo a month of rigorous training meant to prepare her for a crucial mission of nabbing and eliminating a terrorising arms-dealer. Except, he doesn't tell her that she will be second-guessed and accompanied by Akshay Kumar, who will always swoop in and save the day.
The rare chances that Shabana does get permission to make a kill all by herself, are also thwarted by Akshay Kumar, who manages to remind her that it is he who calls the shots. He immediately leads her away to safety from the scene of the crime, as if she's a little girl who is being rebuked for aspiring to be an action hero. In fact, by the end of the film, you're convinced that Shabana actually is incapable of walking by herself, without the benevolent Akshay Kumar showing her how to.
On its part, the film goes to unthinkable lengths to ensure that Shabana ultimately remains an afterthought. This feat attains its crescendo during the climax, when we are led to believe that the only reason Shabana is fighting the dreaded kingpin is because she can be substituted with a female patient in the same hospital where he is having yet another cosmetic surgery. The fact that she went through rigorous training and was specifically sent for this mission means as little as Uday Chopra's contribution to cinema.
It gets so ridiculous that I wonder if Pannu had a WTF moment. Then, Ranvir Singh tells her something that should inspire women across the country to immediately turn into spies: "Females are born with an extra strain in their DNA. Mardon ko gadgets ki zaroorat padti hai, auratein pre-configured aati hai. Women are born spies."
We'd try to unpack that sentence, but really, what's the point? What's clear is that Naam Shabana, must immediately be renamed Kaun Shabana. It has, after all, set an outstanding example of how to reduce a heroine to a stage prop.
Courtesy: Reliance Entertainment/ Youtube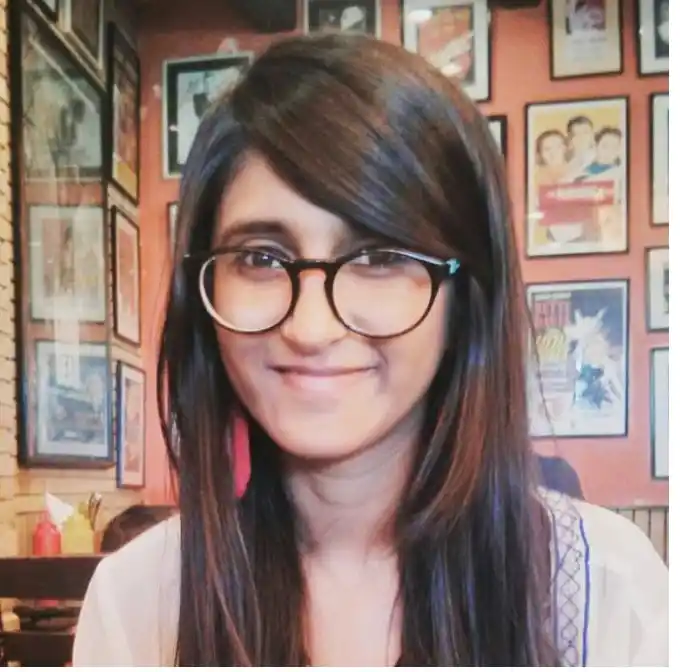 When not obsessing over TV shows, planning unaffordable vacations, or stuffing her face with french fries, Poulomi likes believing that some day her sense of humour will be darker than her under-eye circles.