If the Varun Dhawan case is any indication, Mumbai's finest are using Twitter to police the city, one Stranger Things meme and Kuch Kuch Hota Hai GIF at a time.
When I was a young boy growing up in the city, before the advent of social media, I always thought the coolest thing about Mumbai cops was the sweet, swagadelic aviator sunglasses they got to wear while directing traffic. Until the day Mumbai Police joined Twitter, where it was revealed that our city cops were masters of wit in 140 characters. Their tweets are almost as funny as some of our best stand-up comedians, and they're even ready to roast celebrities, as Varun Dhawan learnt yesterday, much to his embarrassment.
Dhawan experienced the police's Twitter savagery when a photo of him leaning out of his car window to click a selfie with a fan hit the internet. They promptly called him out for his dangerous behaviour and notified him that an e-challan was on the way to his house. Varun, you've been served. They also shut down his sheepish apology with more sarcasm, using the Tharoorian turn of phrase "galactic coincidence" to remark on the fortuitousness of having a photographer handy for this "spontaneous" fan interaction.
Mumbai Police's Twitter handle is a series of wins, something our cops sorely need. From being a guardian angel during the Mumbai rains, to calling for fewer crackers during Diwali, the cops have proven that they're as woke as any member of the Twitterati. And 3.97 million people agree. Day in and out, they get bashed as lazy, corrupt, unfit, unprofessional, and any other epithet Mumbaikars can think of.
But on Twitter, they're disarmingly funny, approachable, and conscientious. It's like there, they're their best selves. Everyone has experienced a Mumbai havaldar's special arsenal of one-liners and put-downs, delivered with a practiced ease, while arguing at traffic stops. I still can't look at the scooter I rode during my college years without recalling the traffic cop who burned me with "Activa pe Dhoom ka John Abraham banega kya?" when I broke a signal. Twitter is merely a place for them to port their signature humour online.
Across the world, police departments are turning to social media to become more active members of the communities they serve
Maybe this is a way to endear themselves to the millennial, who spends all of his or her time online… while stuck in traffic. When the force makes Stranger Things jokes and shares Kuch Kuch Hota Hai GIFs, it's hard to stick to your preconceived notion of them as stuck-up. Across the world, police departments are turning to social media to become more active members of the communities they serve – and MuPo might just be one of the leading stars.
By shattering stereotypes and proving that an old dog can most certainly learn new tricks, our cops have proved they've got the social savvy to win over the world through Twitter. Mere taraf se ek like.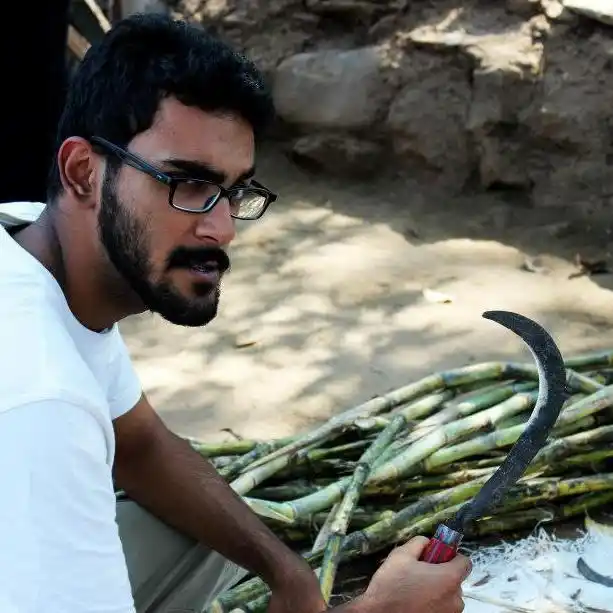 Dushyant Shekhawat really likes his mustache. He grew it himself. You can find him on Twitter at @SeriousDushyant.