Mindy Kaling is everywhere, but despite her laundry list of achievements, she doesn't fit the mould of the typical comedy "cool girl". Instead, she explores the awkward hilarity of navigating a world where you very obviously don't fit in. Her rebellion is against people's perception of the uptight immigrant girl.
At 40, Mindy Kaling has finally become the cool girl she never really set out to be. The writer and actor has had a hell of a few years, starring in Ocean's 8 alongside a megawatt cast including Anne Hathaway, Sarah Paulson, and Rihanna. Her hush-hush pregnancy last year was revealed by Oprah — Kaling's co-star from A Wrinkle In Time  — and she's got a new film out where she and British comedy legend Emma Thompson play the leads. Called Late Night, it received rave reviews at Sundance, and is written by Kaling. Plus, Kaling's webseries version of Four Weddings and a Funeral is set to release next month, and she and global superstar Priyanka Chopra have joined forces for an Indian wedding comedy.
Mindy Kaling is everywhere. And despite this veritable laundry list of achievements, she doesn't fit the mold of the typical comedy cool girl  — the kind who has an impossibly chic haircut (see: fellow writer-actor Phoebe Waller-Bridge in the cheeky, fourth wall-smashing Fleabag), or the insouciance of white women in comedies like Broad City and Russian Doll. Unlike the cast of Girls, Kaling's professional-class immigrant parents weren't connected with the New York arts scene, and her Dartmouth degree is the stuff good biodatas are made of. Instead, her persona is in the vein of Issa Rae's Insecure, or Michaela Coel's Chewing Gum — shows created by and starring women of colour, about the inherent awkwardness and hilarity of navigating a world where you very obviously don't fit in.
It's a genre that Kaling all but originated with her critically acclaimed series, The Mindy Project, in 2012  — the same year Nora Lum aka Awkwafina, the Asian-American comedy rapper, hit the mainstream with "My Vag". Rae's Mis-Adventures of Awkward Black Girl, the webseries that would later become Insecure, similarly began in 2011.
Kaling as Dr Mindy Lahiri is not the familiar artsy NYC girl with avant-garde clothes and easy nouveau-feminist sexuality. She's a skilled OBGYN and a hopeless romantic, a right-wing conservative who is not at all comfortable with body positivity, whose chief concern is finding the right blandly handsome white guy to fulfill her Sleepless in Seattle fantasies. Her preppy, brightly patterned sweaters and skirts make no attempt to be fashionable or edgy, and her starry-eyed faith in meetcutes and the Empire State Building bears no resemblance to the cynical, too-cool-to-care attitude of most funny girls.
Her rebellion is against people's perception of the uncool, uptight immigrant girl.
In her breakout role as Kelly Kapoor on The Office — a sitcom where she was the only writer of colour in the room, and progressed to being a beloved character — Kaling built a hilarious, pop culture-obsessed drama queen who has absolutely no chill about anything. Whether it's her one-sided relationship with BJ Novak's Ryan Howard, whom she pursues relentlessly, or her insistence on following Beyonce's master cleanse, Kapoor is needy, nerdy, and the opposite of effortless. She's the antithesis of the woke-up-like-this hipster whose aspirational coolness is a fixture in women-led TV and web series that descend from Sex and the City.

While Kaling often laments that fans see her as a combination of both Kapoor and Lahiri, she clearly has more than a little in common with her most iconic characters. She has famously attributed much of her success to the fact that her parents "raised her with the entitlement of a tall, blond white man," a trait that you can often find in both Kapoor and Lahiri. Her debut bestselling book is titled Is Everyone Hanging Out Without Me?, reflecting the anxieties that plague someone who perpetually feels like an outsider. Here, Kaling describes herself as a timid, obedient child of immigrants who got good grades and was sheltered from the evils of drugs, booze, and high-school parties.
Even today, you're not likely to find a straight-edge Kaling character casually smoking a joint or popping a pill. Her rebellion is against people's perception of the uncool, uptight immigrant girl. She excels at playing deluded women, and it's this same unwillingness to accept reality that makes Kaling impossible to shut out, or shut up. Because the reality is, Mindy Kaling wasn't supposed to be one of the biggest names in American comedy. For all her bubbly, self-deprecating jokes, her cartoonish voice and buttoned-up mannerisms, Kaling is every bit as revolutionary as the cool girls of comedy, even more so for being a voluptuous, dark-skinned woman who believes she's worthy of the fairytale, and who rejects any veneer of coolness outright.
How can a woman who started out as a junior TV staff writer and late-night intern, and who is now releasing a semi-biographical film about her experiences alongside an Oscar-winning actress, possibly be effortless? How can it be denied that she, far from being detached and sardonic, is unapologetically earnest? And yet, Kaling is equally the feminist who gave birth on her own last year, refusing to discuss the identity of daughter's father, and who frequently defends herself against critics who want to mark her as the flagbearer of diversity. Somehow, by never wanting to be the cool girl, Kaling has changed the meaning of the term, then joined the club and become its president.
If Kaling is any indication, maybe it is the unironic, bespectacled bookworms who will inherit the earth, or at least, the future of comedy. And if not, a whole generation of immigrant girls can look back at their mushroom cuts and hand-me-down frocks, and know that thanks to Kaling, the cool-girl status that was forever denied to them is finally within their reach.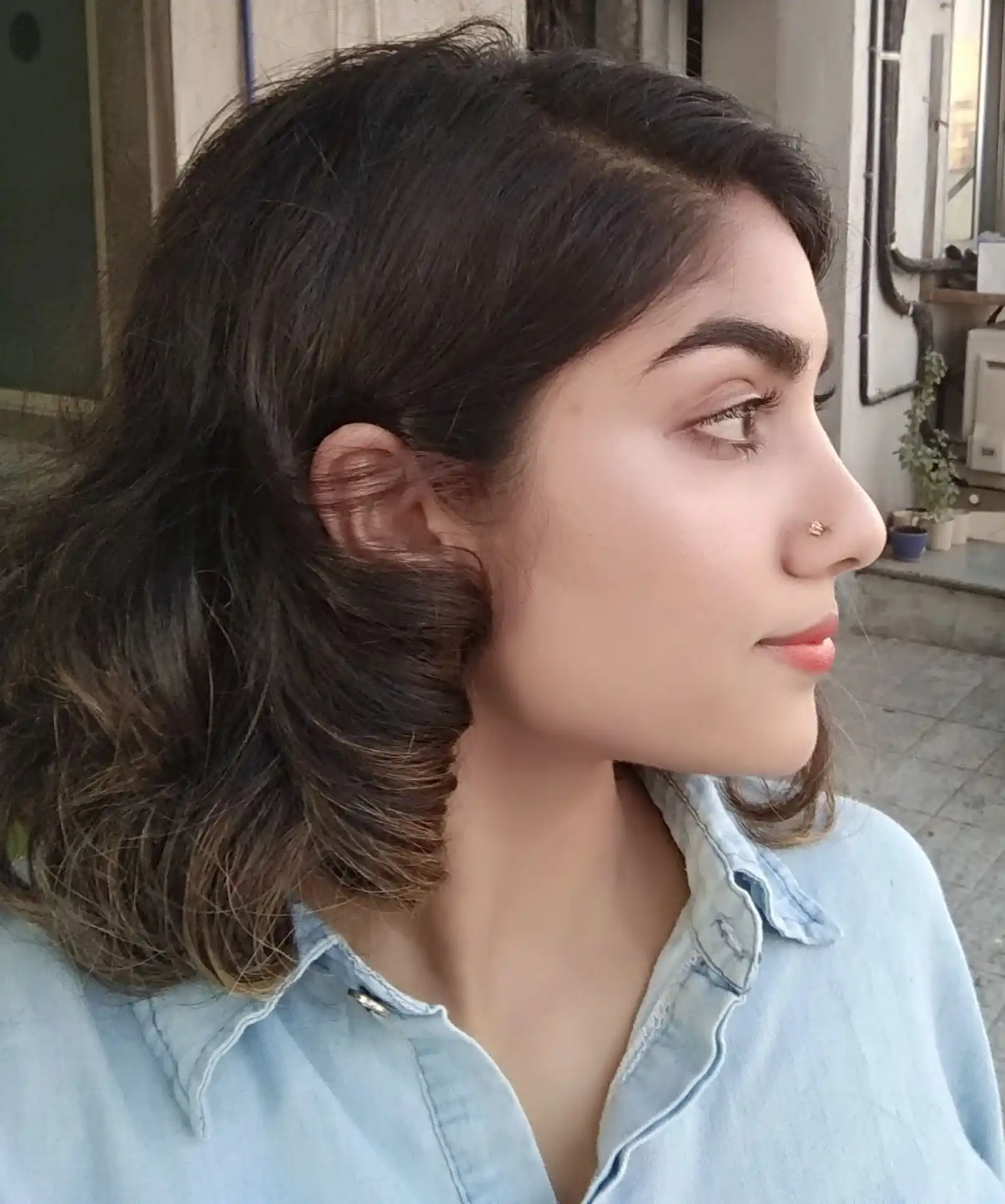 Kahini spends an embarrassing amount of time eating Chinese food and watching Netflix. For proof that she is living her #bestlife, follow her on Instagram @kahinii.