There was a time when fans built temples to their idols and stood outside their houses for hours on end. All that the millennial fan needs, though, is a broadband connection.
May 25th was a momentous day for Aqueel Yousafzai and Ab The Cool. The release of Tubelight's official trailer was nigh.
Months of perspiration-fuelled, gruelling training, interspersed with desperate glances at the calendar later, their big day was here. Weapons in hand, shields in place, they took their sacrosanct positions – behind their keyboards.
Their battleground? The crowded maze of YouTube. As with every millennial activity, this war would also be fought online.
Though these two young warriors live in different parts of the country and are unaware of each other's existence, there is one thing they have in common – they are both devotees of the same religion and are popularly known as #Salmanholics. Their mission was simultaneously simple and intricate: Proving their unconditional loyalty toward their Tubelight god by converting non-Salmaniacs into frenzied believers.
Granted, it was a mission more unfeasible than ensuring Narendra Modi stays put in the country. But then again, if there is one trait that is core to #Salmanholics, it is that they don't give up, especially in the face of logic. So, they soldiered on.
Aqueel and Ab The Cool intended to plead their allegiance by manufacturing an atmosphere that reeked of Salman-dioxide. And there was no better day to accomplish this goal, than May 25.
Logging into his YouTube account, Aqueel dropped the first bomb. "its called the real acting real face real acting khano me khan salman khan if u agree hit like," he typed, delirious with enthusiasm.
Minutes later, Ab The Cool justified his username by following suit. "Salman bhai haar film ki thra ye film bhi super hit jaye gi & wishing u Happy Eid?," he contributed.
Both their comments ticked the essential #Salmaniac fandom boxes: they celebrated Salman Khan and predicted his success, made no point in particular, and were bereft of both logic and grammar. There was no doubt that their comments were indeed destined for greatness. Additionally, they inspired hundreds of #Salmaniacs to come out in support. But just as Aqueel and Ab The Cool were about to pat themselves on a job well done, came the unanticipated deluge from the enemy lines.
The #Srkians had arrived with full force.
Being a fan before the onslaught of tackily named fandoms meant willingly risking life, limb, and personal safety, sometimes with no instant gratification.
The one-minute cameo by Shah Rukh Khan in the trailer seemed to be the epicentre of this comment earthquake. Staying true to their fandom, the #Srkians dropped comments waxing eloquent on their King, hijacking the trailer thread from Bhai's jaans under their very nose. Comments ranged from "Srk, u r bst!!!" to "Shahrukh's cameo is enough to get this trailer on fire. SRK you rule!" But, the finest comment of the lot, came from an unassuming #Akkian called Suresh Pathak, who, unflustered by the context of the trailer thread, went ahead and articulately bared his heart out. "Akki is the best," he typed, displaying his IDGAF attitude.
Whether you are a Salmaniac, an Srkian, an Akkian, or whatever demonym Ajay Devgn's fans prefer, one thing is clear. It's a new world, it's a new start. The Bible of fandom has changed forever due to millennials. Now, true fans need neither a reason, nor to step out of their comfort zone to prove their loyalty. All they really need is an internet connection.
Even a decade ago, this scenario would play out very differently, when social media's maddening noise was just a whimper. It would involve a massive uncomfortable mobilisation of hundreds of fans outside Galaxy, Salman Khan's humble abode in Bandra, for hours on end. Before the release of a film, screaming hordes would be declaring their undying love for him, some through posters, some through chest tattoos, and a few who'd still wear their hair like Radhe in Tere Naam.
Being a fan meant something – it demanded that the fan put himself or herself out there, invulnerable to the judgment and ridicule of the world at large. We'd routinely hear about the antics of people like Malik Babubhai Shishangiya, the ardent fan who went on a hunger-strike in order to take a picture with the Khan his life revolved around. Being a fan before the onslaught of tackily named fandoms meant willingly risking life, limb, and personal safety, sometimes with no instant gratification.
It meant formally changing your name from Vishal Singh to Vishwarukh Khan as a mark of dedication. And then topping that inexplicable act by driving 1,300 km from Lucknow to Mumbai with your wife in tow, to spend your honeymoon standing outside Mannat all night, and finally naming your children Simran and Aryan. It meant building a temple to Amitabh Bachchan's, where the centrepiece is the actor's shoes from Agneepath. It meant standing outside Ranbir Kapoor's home all day and every day after work, just waiting for a chance for the man to acknowledge you.
Of course, a lot of this devotion verges into madness, but what else is being a fan all about? Fans, then, may have romanticised their addiction, but it was clear that they weren't always in it for the instant gratification or the pat on their backs, unlike the burgeoning #Shanatics and #Sushantians thriving on millions of Instagram and Twitter fan accounts, duplicating pictures and memes of their idols. The success of their devotion rests on the number of hours they spend online yelling, trolling and hashtagging aided by the strength of their broadband connection. Being a fan now is a full-time redundant business for the people who crave fulfilment of their devotion wrapped in layers of acknowledgement.
In the film Fan, Shahrukh Khan played both a superstar, and a fan crazily obsessed with him, who'd go to any lengths to get his idol's attention. If the film was made on the fandom of the millennials, all it would feature would be tweet after tweet on "Srk u r da best!" and then hordes of hate-tweets until the actor replied.
Among everything we can now blame millennials for, let's just add one more to the list. The death of a true-blue fan.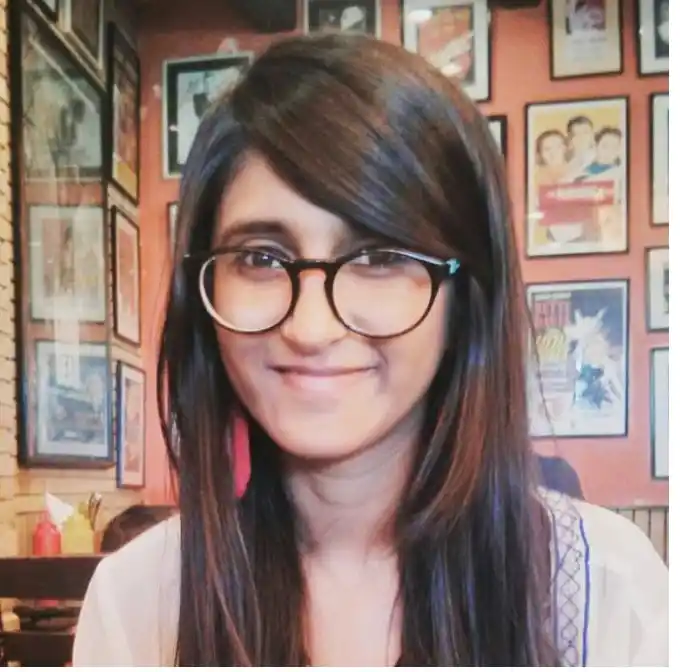 When not obsessing over TV shows, planning unaffordable vacations, or stuffing her face with french fries, Poulomi likes believing that some day her sense of humour will be darker than her under-eye circles.