Prateek Vats' A Very Old Man With Enormous Wings offers a peek into the twilight years of Manohar Aich, India's first Mr Universe — a delicate portrait of the frailties of human memory and the Indian family.
"Do you remember your time in Dhaka? Do you remember working with PC Sorcar?"
These two questions, posed to the 101-year-old Manohar Aich encapsulated memories formed and achievements garnered during the better part of the legendary Indian bodybuilder's illustrious life. Yet, his answer betrayed their significance.
"PC Sorcar?" Aich asks quizzingly failing to recognise the familiarity of his long-time collaborator, before making a heart-rending admission on camera. "I've forgotten everything," he claims almost nonchalantly.
What do you make of someone who doesn't recall his own greatness? One defeated by the crushing weight of old age and the fickleness of human memory, is unable to revive personal stories of beating insurmountable odds, at will? Does his helpless impotence to recognise and wear his superiority on his sleeve make him more human, or does it strip him of his legendary status? Would we think of Roger Federer the same way if he's unable to relish the delicious fact that he is the Roger Federer, the greatest of all time, one fine day? It's a reality even worse than having the misfortune of being forgotten by the world.
Prateek Vats' 72-minute-long documentary, A Very Old Man With Enormous Wings, is anchored in the twilight years of the former Mr Universe, Manohar Aich. Christened "Pocket Hercules" due to his 4'11 stature, the film highlights this very peculiar phase. In doing so, it reveals the tremendous price that comes attached with an individual's "passionate obsession". The only difference was that it would be investigated through the eyes of the people whose lives he had directly (and indirectly) affected.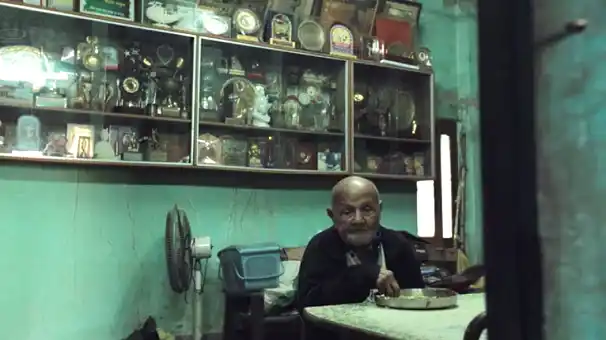 What do you make of someone who doesn't recall his own greatness?

Image credit: Film Division India
Shot during a period of two years (until a year before Aich's death at 103 in 2016) and initially supposed to be a biopic, the film's intentions took a detour when it dawned on Vats that Aich remembered nothing about his much celebrated, talked, and written-about life. It was at that precise moment that the film metamorphosed into being a riveting portrait – intimate, personal, and universal – of a man who forgot everything and everyone for his one true love: bodybuilding. As time passed by, the man known worldwide for his body, slowly forgot it too. His family, on the other hand, lived their whole lives acutely harking back to everything Aich's mind inconveniently abandoned.
Often, when we celebrate the lives of people like Aich, ones who've been an example of resilience, passion and determination, making the country proud with their inimitable skill, it's mostly through the prism of their youth and success. A Very Old Man With Enormous Wings on the other hand, subverts that trope by choosing to not dwell on his heroic accomplishments that included being the only bodybuilder who could test the limits of strand pulling, and being the first Indian to win a Mr Universe title at the age of 39. Instead, it concentrated on the aftermath of his bodybuilding career and advanced age at a time when his fame, along with his mind, has receded.
The film opens with a shot of Aich, dressed in simple trousers and a shirt topped off with his trademark cap, being ushered into an event felicitating his 101st birthday. His weak, and wrinkly biceps find support in the hands of a young man who's helping the centenarian walk. Yet, for the world, he remains the Aich who was renowned worldwide for his body and inimitable strength.
"Banglar gorbo, Bharater gorbo" (The pride of West Bengal, the pride of India), yells a man on the mic announcing his arrival. As words of praise are bellowed at the event, Aich looks around dazed, unable to put his finger on why he's at that event. A few moments later, he flexes his muscles almost instinctively, as if he's used to striking that pose. The crowd cheers. His confusion remains.
A large chunk of the film revolves around the complex relationships his two sons and daughter share with him. One son runs a gym in his name, the other maintains his distance, while his daughter leaves no stone unturned in her piercing dedication to his well-being at the cost of her health. When she is not lamenting the government apathy toward her father deeming him unworthy of a Padma Shri, she's busy chiding a toll officer for not knowing Aich.
Would we think of Roger Federer the same way if he's unable to relish the delicious fact that he is the Roger Federer, the greatest of all time, one fine day?
But years of being neglected by their father's razor-focused attention to bodybuilding reveals its anger in their interactions with Aich in fits and bursts. In a spurt of anger, directed toward Aich's stubborn behaviour, his younger son accuses him of feasting on their human flesh claiming that he wants to hit him because of the pain he has caused them. It's a scarily intimate scene, that results from years of resentment, one that gets diffused minutes later when he volunteers to feed his father after watching him struggle. In part, these personal outbursts end up elevating the film into a commentary on the frailties and dichotomy of the Indian family.
While the rest of Bengal gave Aich the moniker of "God", rushed to touched his feet, compared him with Nazrul, felicitated and fawned over him at numerous events, the man himself had little to offer, conversing in monosyllables throughout the film. Silently going about his day, his frail, toothless face wore a blank expression, only springing to life during brief, unexpected moments: While playing a game of ball with his grandson, taking a selfie to inspect the severity of the wound on his head, or crying when his elder son sang his late wife's favourite song.
In a quietly moving scene from the film, the elder son prods Aich about what would he like to be if he were to born again. "Same," he replies. "What were you?" his son asks him, waiting for a definite answer. Aich looks at him and opens his mouth as if sure of the reply he's about to give, only to be let down by his mind unable to string together the words.
"Bodybuilder," his son concludes. He nods, unconvinced.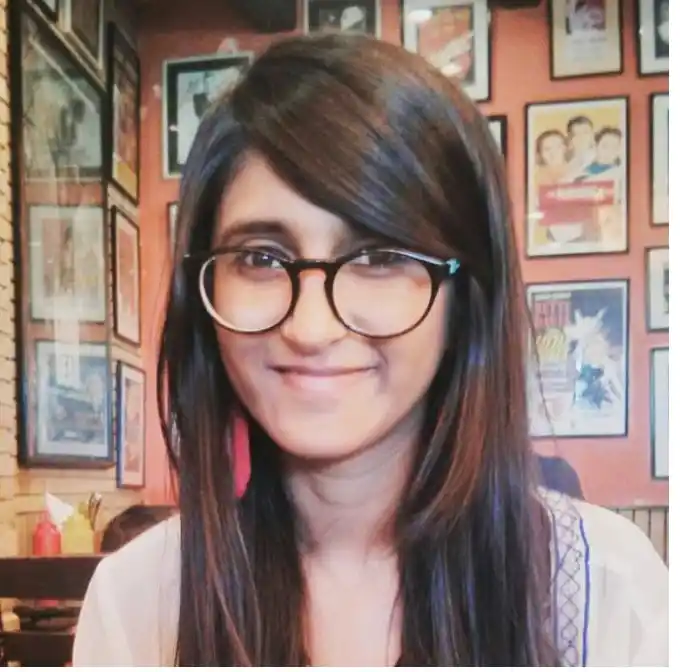 When not obsessing over TV shows, planning unaffordable vacations, or stuffing her face with french fries, Poulomi likes believing that some day her sense of humour will be darker than her under-eye circles.