In an ironic role-reversal, the former bridesmaid Manchester City has now become the bride. Pep Guardiola's men have probably embodied the Manchester United ethos more than Jose Mourinho would care to admit.
Watching Manchester United play football under Jose Mourinho brings to mind a moment from the film Gladiator, when Emperor Marcus Aurelius pulls his general aside and tells him, "There was once a dream that was Rome. You could only whisper it. Anything more than a whisper and it would vanish."
It's a sentiment that would echo poignantly with Manchester United fans today.
It harks back to the fickle idea of playing "Manchester United football". The tempting thought of going back to the glory days when defenders would score last-gasp injury-time winners and the opposition would lose the match in the heat of tunnel enclosure, before it even began. It's that Utopian ideal, that impossible dream envisioned by legendary manager Sir Alex Ferguson, that Jose Mourinho, pragmatist to a fault, is expected to implement at Manchester United going forward.
But under Mourinho, the ominous aura that Manchester United once exuded has been replaced by steely grit, their swagger and dominance given way to street-smarts and doggedness, their flair abandoned in favour of cold, hard function. The carefree, all-out attack brand of football that characterised the club for decades past seems to have been forgotten in favour of a sure-footed one that sets them up for future success.
In a nutshell, Manchester United under Jose Mourinho have been exactly what they need to be to get back to winning ways, rather than striving to emulate the impossible ideal of what they used to be. These days, it's just hard to identify with vintage Manchester United anymore.
After all, when Jose Mourinho took the reins of a club that had just about managed to arrest an alarming post-Ferguson era slump, he had one short-term remit on his job description: win at all costs.
Perhaps it will take more time for him to come to terms with the larger picture then. Perhaps he has to do it brick by brick, laying solid foundations first before he can erect an architectural marvel. Or perhaps – like we witnessed of the Roman Empire that never really reclaimed its former glory once it fell – it may not happen at all.
But barring the shadow cast over Old Trafford by their noisy neighbours, Manchester City, who head into this weekend's derby showdown with a cushy eight-point gap over the rest of the competition, there is little else to suggest that progress is not being made.
United are ahead of traditional rivals Chelsea and Arsenal, both in terms of points and goals scored. Their defensive record is the best in the league. The only caveat is that they are forced to play second fiddle to Manchester City, who are producing some of the most eye-catching – and successful – football in Europe this season.
In an ironic role-reversal, the former bridesmaid Manchester City has now become the bride. Pep Guardiola's men have stunned the Premier League with their scintillating attacking play, maybe even embodying the Manchester United ethos more than we'd care to admit in the process.
Guardiola and Mourinho have faced off before in Spain, taking sides in one of football's greatest rivalries – Real Madrid vs Barcelona
Still, to Jose Mourinho, they represent little more than an opportunity to earn three more points. Or at least, that's what he keeps emphasising in those press conferences whose narrative he is so adept at controlling. But he, more than anyone, would understand the innate irony of the situation his team finds itself in this season.
United teams of lore have often stalked down runaway league leaders in the past, cranking their football up a gear at the turn of the New Year, turning the heat up toward the business end of the season. This time, however, they grimly cling on to Manchester City's coattails, hoping against hope that Guardiola's men slip up significantly so United can capitalise.
But it's not for the want of prior experience that Jose Mourinho faces an uphill battle to catch up with them. Guardiola and he have faced off before in Spain, taking sides in one of football's greatest rivalries – Real Madrid vs Barcelona. Where Guardiola's Barcelona once seemed like an unstoppable juggernaut, Mourinho, with his machine-like efficiency, assembled a team that finally put a stop to Barcelona's runaway success.
It took Jose two seasons to get the job done, to undo Pep's seemingly invulnerable, all-conquering brand of football. Guardiola's team landed the first blow. Mourinho's team braced for impact, batted down the hatches, bided their time… but eventually had the last laugh. And the situation he finds himself in with Manchester United today isn't dissimilar to the managerial exchange they shared in Spain.
The rivalry between the two Manchester clubs is at an all time high – a dynamic only accentuated by the quality of football City is producing while United struggles to keep up with them. But to write off this Manchester United team prematurely just because of that would be nothing short of folly. History has an uncanny way of repeating itself and as we've seen, Jose Mourinho has turned the tide against Pep Guardiola before.
Today, Mourinho doesn't just have to contain the attacking genius of Guardiola, he has to also live up to the legacy left by Sir Alex. For Jose Mourinho is a man who has been tasked with the impossible job of rediscovering a Promised Land that slipped away silently, of carving out a future with a recent past as glorious as it is burdensome for reference… of rebuilding an empire the likes of which world football may never see again.
For that man, the only way to go would be step by step, to ensure that he absolutely gets the basics right before he pursues the glory of days past.
Even Alex Ferguson took six years to win his first trophy at Manchester United, before following it up with a trophy-laden twenty.
After all, Rome was hardly built in a day.
And for Jose Mourinho, bullishly laying one brick over another, three points in tonight's derby would be as great a place as any to start.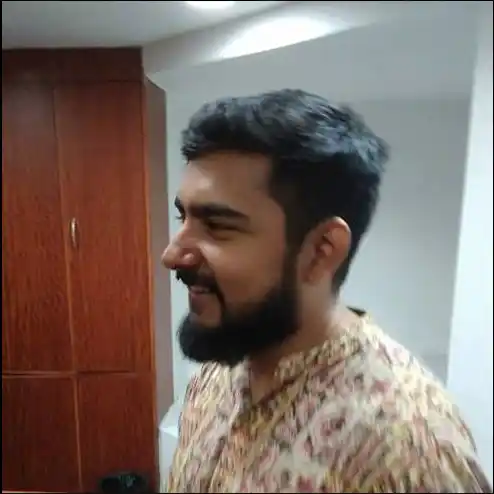 A student of psychology, Aditya's passion lies in the thrill-a-minute realms of combat sports, pro-wrestling, and football. He uses his experience in the matters of the mind to glean insightful, unique, and thought-provoking perspectives.